The Department of Surgery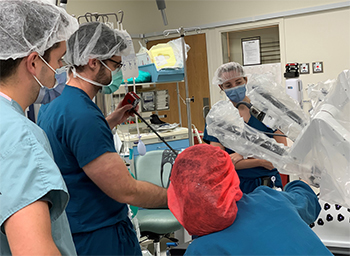 General Surgery Residency Program Curriculum
PGY-1
During the first year, residents will encounter a broad range of learning challenges focusing on outpatient, emergent and elective care, preoperative evaluation, and post-operative care. Early operative experience is normal. Rotational experiences include general surgery, vascular surgery, trauma, pediatric surgery, plastic surgery, and anesthesiology.
PGY-2
The goals are to learn diagnosis and treatment of common surgical disorders. Rotations include general surgery, trauma, surgical critical care, vascular, transplant, urology, cardiothoracic surgery, and surgical oncology.
One resident after the PGY-2 year will be offered the opportunity to spend a year doing investigative work. At the end of the year, that resident will reenter the clinical cycle at the PGY-3 level. Residents pursuing an academic career through fellowships have found this year extremely useful and productive.
PGY-3
The third year resident gains further experience in a supervisory role in general surgery, trauma, vascular, transplant, surgical critical care, as well as elective time.
PGY-4
Senior residents rotate in two month blocks of time in the fields of pediatric surgery, trauma, cardiothoracic, and general surgery. They are expected to "run" their services during this year. A rotation at a non-urban hospital is expected to familiarize the resident with practice in smaller communities and to provide a wide diversity of experience. The goal is to develop administrative skills and begin to learn the care of complex surgical problems.
PGY-5
The chief resident year is devoted to the major components of general surgery. Chief residents serve 10 months as chief on the three general surgery services and two months as chief on the vascular service. In addition, they participate in hospital and departmental governance, assist in administering the program (call, rotational, and vacation scheduling) and provide leadership in running the conference curriculum and simulationr schedule.
All rotations take place within the University of Tennessee Medical Center except pediatric surgery (Children's Hospital), and the rural hospital experience (Morristown-Hamblen Hospital).
Conference Schedule

Monday

Tuesday

Wednesday

Thursday

Friday

7 a.m. Resident Meeting (1st Monday of each month)

7 a.m. Morbidity and Mortality

7 a.m. Trauma QI Conference**

7 a.m. Grand Rounds (September - May)

7 a.m. Breast Conference**

7 a.m. QI/PI Conference (2nd Tuesday of each month)

7:30 a.m. Oncology Conference**

5:30 p.m. Resident Leadership Series (quarterly)

7 a.m. Junior Resident Conference* (3rd & 4th Friday, July - November

8 a.m. Basic Science Conference

8 a.m. Clinical Cancer Conference (4th Wednesday of each month)**

6:30 p.m. Journal Club (3rd Thursday of each month, 8 months)

7:30 a.m. Vascular Conference**

*Times subject to change
**Service-dependent

9 a.m. Case Presentations or Simulation
---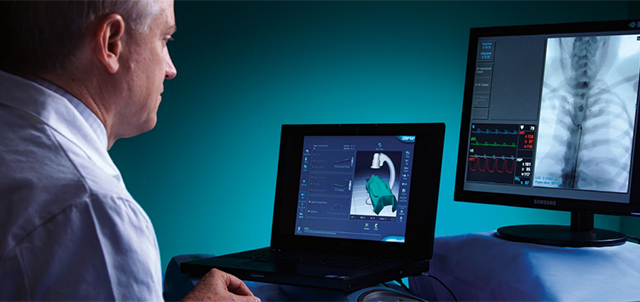 Medical Simulation
Simulation is the imitation of real-life experience including the use of task and virtual reality trainers, as well as standardized patients to refine technical and clinical skills of healthcare professionals. At the UT Center for Advanced Medical Simulation, the goal is continual improvement in quality of patient care and safety through education, practice, and assessment. Simulation can replicate almost any diagnostic or therapeutic situation, from simple IV insertions using low-fidelity task technology to complicated surgeries using high-fidelity, computerized manikins or virtual reality modules.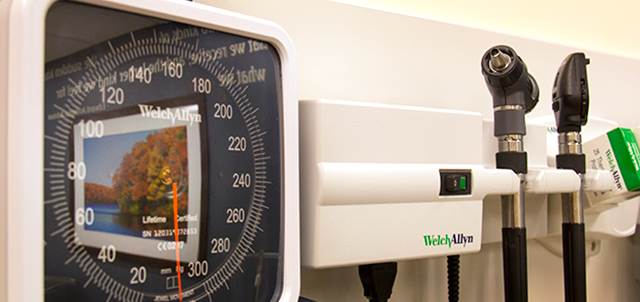 Headlines