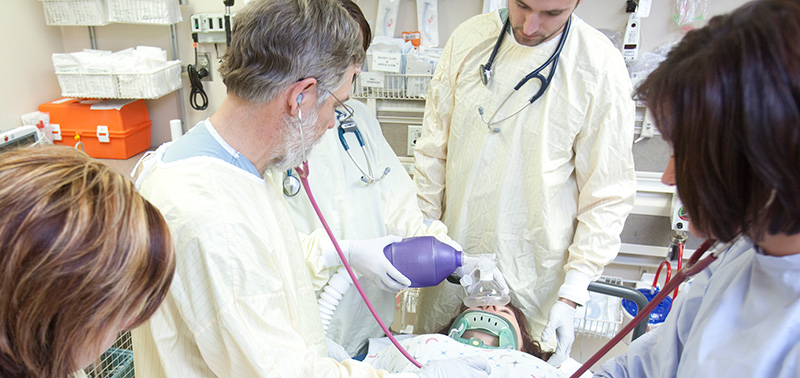 The Surgical Critical Care Fellowship Program
Program Description
The Fellowship in Surgical Critical Care is based in the Department of Surgery. The Division of Trauma and Surgical Critical Care is organized to provide continuity of care throughout the course of the acutely injured or critically ill surgical patient. The fellowship is an integral part of this organization and the candidate will be involved with all aspects of the patient's care. The fellowship is one year for Surgical Critical Care and two years when combined with Trauma. The fellow must be board certified or board eligible in General Surgery.
Our Facility
The fellowship centers around the function of the Division of Trauma and Surgical Critical Care within the Department of Surgery. The Trauma Service cares for over 4,000 patients annually, 33 percent of whom require a critical care admission. The majority of the Surgical Critical Care patients are admitted to the Trauma Surgical Intensive Care Unit. Critical care units which are occasionally used include a Cardiovascular Intensive Care Unit, a Medical Intensive Care Unit, and a Neurocritical Care Unit. Time may also be spent by the fellow on the Pediatric Trauma/Critical Care Service.
Expectations
The fellow will be involved with the Critical Care Service, which consists of attendings from Surgery, two residents and fourth year medical students on elective. The critical care experience includes all aspects of surgical critical care. The fellow is expected to participate in resident, student, and nursing education. Conferences to be attended include those of the Division of Trauma/Critical Care and those of the Department of Surgery. Research is felt to play a vital role in trauma and critical care; therefore, the fellow is expected to conduct clinical and/or basic science research.
Contact Information
Ginger Hildebrand, Residency Coordinator
Department of Surgery, Graduate School of Medicine
The University of Tennessee Medical Center
l924 Alcoa Highway, Box U-11
Knoxville, Tennessee 37920
865-305-9230 or 800-596-7249
Fax 865-305-6958
E-mail: gmiya@utmck.edu
---
Application Information
Prerequisites
Completion of an approved general surgical residency and board certification or eligibility by the American Board of Surgery.
Application Process
The University of Tennessee Graduate School of Medicine is offering positions in a one-year Surgical Critical Care Fellowship.
UT is a Level I Trauma Center with more than 3,800 annual trauma admissions and 32 adult surgical ICU beds. Research interests are encouraged.
All applicants should submit:
Résumé or Curriculum Vitae
Personal Statement
Transcript
ABSITE scores
USMLE scores
Three Letters of Recommendation
Interviews are arranged through the Department of Surgery's residency coordinator.
---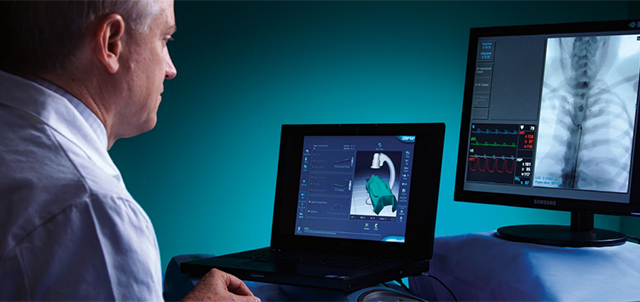 Medical Simulation
Simulation is the imitation of real-life experience including the use of task and virtual reality trainers, as well as standardized patients to refine technical and clinical skills of healthcare professionals. At the UT Center for Advanced Medical Simulation, the goal is continual improvement in quality of patient care and safety through education, practice, and assessment. Simulation can replicate almost any diagnostic or therapeutic situation, from simple IV insertions using low-fidelity task technology to complicated surgeries using high-fidelity, computerized manikins or virtual reality modules.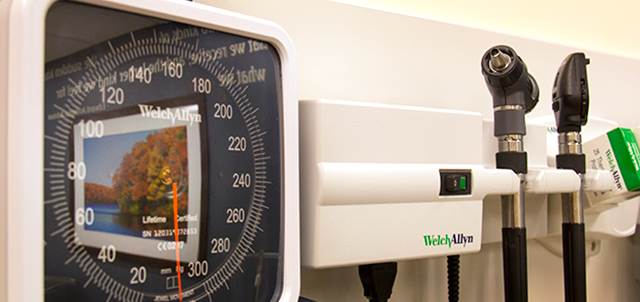 Headlines