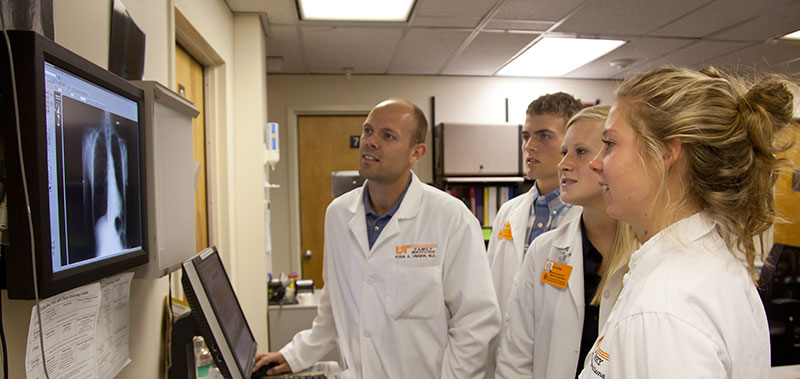 The Medical Explorations Program

Meet Our Program Leadership
Dr. Michael McNally
Program Director, Medical Explorations
Assistant Professor, Department of Surgery
Division of Vascular and Endovascular Surgery


Dr. Annette Mendola
Assistant Program Director, Medical Explorations
Assistant Professor, Department of Medicine
Chief, Division of Clinical Ethics
Contact
Rachel Roberts
Program Coordinator
About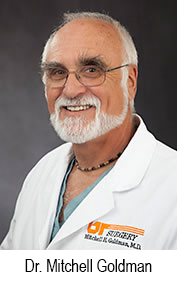 Medical Explorations began in 1991 when then-West High School student Brooks Davis asked vascular and transplantsurgeon Dr. Mitchell Goldman to be her mentor after hearing him speak at West. With that idea in mind, Dr. Goldman created a program where students could shadow physicians, and in return, physicians gave students interested in the medical field the mentorship and experience needed to guide them. Since its inception, Medical Explorations has seen many students go on to medical school and become the health professional they once observed. Today, Dr. Goldman's first Medical Explorer, Brooks Davis, is Dr. Brooks Hagee, a San Antonio-area pediatrician. After 23 years of leading students into their passion of medicine, Dr. Goldman retired from Medical Explorations in 2014. Vascular surgeon, Dr. Michael McNally, has since taken over as director of the program.
The program is three weeks in June for college students ages 18 years or older. Students are offered the unique experience of shadowing physicians in a healthcare setting. Whether your interests are in nursing, surgery, pharmacy, nutrition, or any of the many departments we work with, Medical Explorations provides the knowledge and information needed in order to help students make the important decision of entering the medical profession.
Top
What departments may I choose from?
Medical Explorations has grown to include many professions within the field of medicine and is not limited to students interested in becoming physicians. In addition to physicians representing eight of the academic departments in the Graduate School of Medicine, students are also presented with the opportunity to learn from a variety of medical personnel including nurses, physical therapists and dietitians.
---
Support the Medical Explorations Program
If you are interested in supporting the Medical Explorations Program through a donation, please contact us via email, by phone at 865-305-6785, or visit the Donate Now website. Your support will ensure the Medical Explorations Program is available for all students wishing to learn more about a career in healthcare.
The University of Tennessee Graduate School of Medicine
1924 Alcoa Highway
Knoxville, Tennessee 37920 | 865-305-9290
Copyright © 2019