The Department of Surgery
Shadowing Opportunities
Thank you for your interest in shadowing the Department of Surgery. Please review the following:
This is for shadowing Department of Surgery physicians only. For shadowing other department physicians at UTMC students need to contact those departments directly. Please find them here


Requirements for Shadowing:

Physician sponsor (physician who agreed to have student shadow)
Specific rotation period agreed upon with physician
Contact information of sponsoring physician (must be a clinical office contact)
Individual must be 18 years of age or older with high school diploma or successful GED
No patient care activities are allowed - this is observation only.
Review the attached Guidelines
If observation is in an area where patient care is provided, vaccination information is requested
A badge is required for the experience
Students must reach out to surgery physicians first for sponsorship prior to completing the online form. A physician contact is required for the application and will be verified.
For a list of our surgery physicians please go here: Find A Doctor
Go to Specialty
Select from any of the Surgery specialties listed

Services currently not allowing shadowing: Trauma
Once students have a physician sponsor contact, they can complete the online form: University of Tennessee Outside Learner/Observer Experience Form
Again, do not complete the form until you have a physician sponsor. Completing the online form without a sponsor does not guarantee shadowing. Participant must be in contact with the physician and their office directly.
Once the shadowing rotation is approved by Human Resources, the student will need to schedule with HR for a badge.
Note: The observer form should be completed before beginning the educational experience and with each change of clinical area/sponsor. The above requirements are set forth by the University Hospital System. The Department of Surgery is only responsible for providing shadowing resources and not scheduling shadowing experiences. The Department of Surgery does not provide shadowing information for other departments. Providing these resources does not guarantee a shadowing experience. Physicians may use their own discretion and not allow shadowing in their clinical office.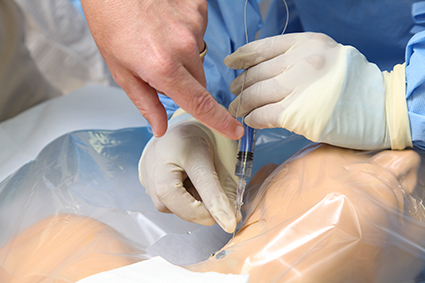 ---
Top
---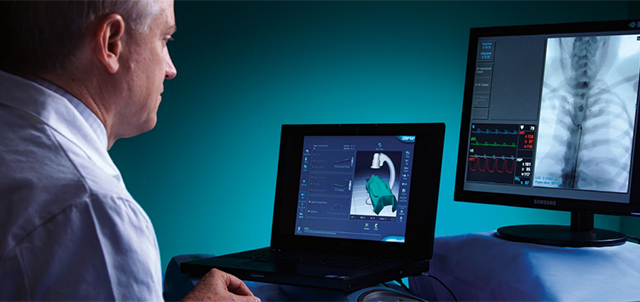 Medical Simulation
Simulation is the imitation of real-life experience including the use of task and virtual reality trainers, as well as standardized patients to refine technical and clinical skills of healthcare professionals. At the UT Center for Advanced Medical Simulation, the goal is continual improvement in quality of patient care and safety through education, practice, and assessment. Simulation can replicate almost any diagnostic or therapeutic situation, from simple IV insertions using low-fidelity task technology to complicated surgeries using high-fidelity, computerized manikins or virtual reality modules.
The University of Tennessee Graduate School of Medicine
1924 Alcoa Highway
Knoxville, Tennessee 37920 | 865-305-9290
Copyright © 2023