Research at UTGSM
The University of Tennessee Graduate School of Medicine (UTGSM) and The University of Tennessee Medical Center (UTMC), as the region's only academic medical center, sponsors extensive research in both the clinical and laboratory settings. In that endeavor, we collaborate with the University of Tennessee, Knoxville (UTK), UT College of Veterinary Medicine, Oak Ridge National Laboratory (ORNL) and other research institutions to seek answers to complex medical problems. We train students, physicians and scientists to become the researchers of the future and approach health care with the curiosity that will lead to improvement in the lives of our patients.
Advance Research Digest
Advance: Advancing Research from Lab to Life, our biannual research publication, spotlights research programs at the UTGSM and explains how the work of the institution's researchers impacts healthcare in Tennessee and beyond.
In partnership with our colleagues at UTK, we are looking at medical care delivery and how decisions are made, hoping to enhance patient safety and access as well as reduce the cost of medical care. With ORNL, we are looking at how images are interpreted with an eye to eventual computerization.
All of this intellectual vigor requires hefty funding and support from the institutions.Our academic medical center sustains this effort through its budget, grants from funding agencies and foundations and through generous gifts from benefactors who understand the crucial role medical research plays for our community and for mankind.
Latest Issue of Advance
Top
---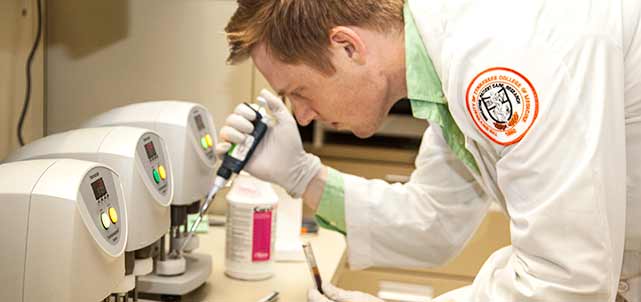 Research in the News
The University of Tennessee Graduate School of Medicine
1924 Alcoa Highway
Knoxville, Tennessee 37920 | 865-305-9290
Copyright © 2019