Office of Continuing Education and Professional Development
Continuing Education and Professional Development (CEPD) Mission
To facilitate continuing education as the foundation of professional development for healthcare providers.

To ensure continuing education activities utilize modern theories of adult learning to address genuine gaps in learner knowledge, competence, and/or skills.

To function as an academically oriented enterprise committed to the advancement of continuing education activities through the incorporation of research, scholarship, and the pursuit of meaningful outcomes.

To ensure our continuing education activities produce measurable results in learner competence, performance, and/or patient safety.
CEPD Vision
To be a leading academically oriented organization in the Southeast and thereby an integral component of the strategic plan of the University of Tennessee Graduate School of Medicine.
CEPD Values
Service: We provide certification for qualified continuing education activities.
Excellence: We will strive to ensure a nationally competitive and academically oriented continuing education and professional development program through ongoing research and scholarship.
Integrity: We will develop real-time metrics to ensure educational interventions truly address knowledge gaps and achieve educational goals and objectives.

Ethics: We will fully comply with all regulatory standards related to continuing education accreditation as required by the Accreditation Council for Continuing Medical Education and the Academy of General Dentistry, as well as the policies of the University of Tennessee.
Contact Us
Office of Continuing Education and Professional Development
1924 Alcoa Highway, U94
Knoxville, Tennessee 37920

email: ContinuingEducation@utmck.edu
NOTE: All registration questions should be referred to the UT Conference Center at (865) 974-0280 or Conferences@utk.edu.
---
University of Tennessee College of Medicine (UTCOM) CME Mission Statement
Purpose
The University of Tennessee College of Medicine (UTCOM) is committed to improving patient care outcomes for the citizens of Tennessee through continuing medical education efforts that promote lifelong learning for physicians. UTCOM continuing medical education activities will assist physicians in increasing their knowledge and skills to enable measurable results to occur in competence, performance, and patient care outcomes.
Content Areas
UTCOM has established a framework for continuing medical education based on the core competencies established by the Accreditation Council for Graduate Medical Education (ACGME) and the American Board of Medical Specialties (ABMS) in its Maintenance of Certification (MOC) efforts. Those competencies include patient care, medical knowledge, practice-based learning and improvement, interpersonal and communication skills, professionalism, and systems-based practice. In addition, content is drawn from the Institute of Medicine (IOM) Aims including patient care that is safe, effective, patient-centered, timely, efficient, and equitable.
Target Audience
The primary audience of the UTCOM includes its faculty, the medical staffs of its affiliated teaching hospitals, the physicians of Tennessee, and other health care professionals. Beyond its primary audience, the UTCOM plans and conducts continuing medical education activities that attract participants on a regional and national level.
Types of Activities
UTCOM provides a variety of continuing medical education opportunities ranging from primary care to sub-specialty courses, seminars, regularly scheduled series, enduring materials, and performance improvement projects. The educational design and method for each continuing medical education activity is determined by the identified practice gap, content and instructional strategy, and expected results.
Expected Results
The UTCOM accredited program of continuing medical education is focused on fulfilling its mission of improving patient care outcomes for the citizens of Tennessee. While relying on a framework established by the ACGME, ABMS, and IOM, continuing medical education activities are expected to produce measurable results in physician competence, performance, and patient care outcomes. The University of Tennessee College of Medicine recognizes that some outcomes are immediately measurable, while others result from repeated, long-range educational interventions by multiple sources.
Top
---
About the UTGSM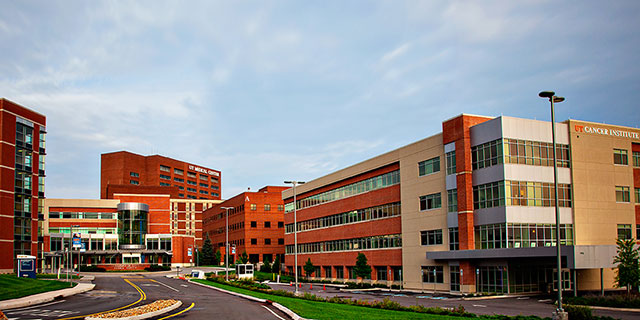 Currently the UT Graduate School of Medicine (UTGSM) is the sponsoring institution of 11 residency programs and 15 fellowships. The program directors of these training programs share a passion for the education, training and well-being of its GME trainees. Click here to learn about each of our departments and programs. The UTGSM is located on the University of Tennessee Medical Center's campus.
The University of Tennessee Graduate School of Medicine
1924 Alcoa Highway
Knoxville, Tennessee 37920 | 865-305-9290
Copyright © 2023