The Advanced GI MIS/Bariatric Fellowship Program
The UT Graduate School of Medicine offers an Advanced GI MIS/Bariartic Fellowship Program, considered the first of its kind. The program began in July 2014 as Advanced GI MIS. In 2018, the program received continued accreditation from the Fellowship Council with the bariatric designation. The Fellowship Council oversees 150 non-ACGME (Accreditation Council for Graduate Medical Education) fellowship programs related to minimally invasive surgery and other gastrointestinal surgical specialties. The program is offered within the Division of General Surgery in the Department of Surgery.
This fellowship program places the UT Graduate School of Medicine on the forefront of robotics fellowship training. Gregory Mancini, MD, Professor of Surgery and Advanced GI MIS/Bariatrics Fellowship Director, said minimally invasive robotics is a growing field of medicine with several benefits. Namely, the tools used to perform the surgery can move in multiple directions, unlike traditional laparoscopic surgery, so physicians have better range of motion. Also, a camera projects the operation onto a screen that provides the physician with a three-dimensional view of the surgical area, so surgeons have better visualization throughout the procedure.
The fellowship is a one-year program that includes advanced surgical training focusing on bariatric, foregut, and hernia surgery. Successful completion of this program will allow fellowship certification with both the American Society for Metabolic and Bariatric Surgery (ASMBS) and Society of American Gastrointestinal and Endoscopic Surgeons (SAGES) surgical societies.
Application Process
The University of Tennessee Graduate School of Medicine is offering positions in a one-year Advanced GI/MIS Bariatric Fellowship.
Applications are accepted through the Fellowship Council.
Applications must include:

Résumé or Curriculum Vitae
Personal Statement
Transcript
ABSITE scores
USMLE scores
Three Letters of Recommendation

Foreign medical school applicants must be ECGMG certified.
The Department of Surgery does not discriminate on the basis of gender, race, age, religion, color, national origin, disability, veteran status or sexual orientation.
Contact Information
Gregory J. Mancini, MD
Program Director
Advanced GI MIS/Bariatric Fellowship Program
Kyle Kleppe, MD
Associate Program Director
Advanced GI MIS/Bariatric Fellowship Program
Patty Hamilton, Fellowship Coordinator
Department of Surgery, Graduate School of Medicine
The University of Tennessee Medical Center
l924 Alcoa Highway, Box U-11
Knoxville, Tennessee 37920
865-305-9006 or 800-596-7249
Fax 865-305-6958
E-mail: phamilto@utmck.edu
---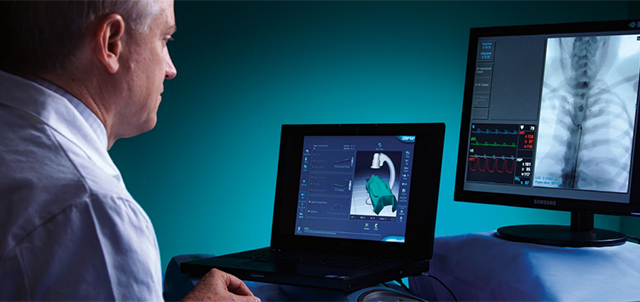 Medical Simulation
Simulation is the imitation of real-life experience including the use of task and virtual reality trainers, as well as standardized patients to refine technical and clinical skills of healthcare professionals. At the UT Center for Advanced Medical Simulation, the goal is continual improvement in quality of patient care and safety through education, practice, and assessment. Simulation can replicate almost any diagnostic or therapeutic situation, from simple IV insertions using low-fidelity task technology to complicated surgeries using high-fidelity, computerized manikins or virtual reality modules.