Prospective Residents, Fellows, and Students
The University of Tennessee Graduate School of Medicine in Knoxville enjoys a national reputation in education and is recognized for research programs of national merit. A part of the University of Tennessee Health Science Center with campuses in Memphis, Chattanooga and Knoxville, we partner with University Health System, Inc., to create the University of Tennessee Medical Center through which we provide the best medical care in the region.
For the fourth year in a row, The University of Tennessee Medical Center is recognized in the "America's Best Hospitals" edition of U.S. News & World Report. The 2015-2016 report ranks the medical center number two in the state of Tennessee and number one in the Knoxville region, based on its patient care performance and other key factors. The 12 specialities were also recognized as high performing with the Pulmonology speciality ranked number 34 in the nation.
Who We Are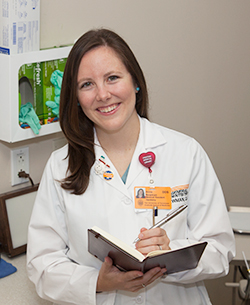 We are a regional Academic Medical Center and one of three College of Medicine campuses for the University of Tennessee Health Science Center educating students, residents, and fellows in medicine and dentistry. Of the nine Association of American Medical Colleges Graduate Regional Medical Centers in the Southeast, the UT Graduate School of Medicine is the largest with a total of 16 ACGME-accredited residency and fellowship programs, two ADA-accredited residency programs, and three non-ACGME/ADA-accredited programs.


Our clinical partner, the University of Tennessee Medical Center, is a 609 bed hospital in the top 5% in core measures with:
Level I Trauma Center (Top 10% in Country; includes Pediatric Trauma)
Level III Neonatal ICU (This is highest level, 60 beds, Regional Perinatal Ctr)
Certified Primary Stroke Center
Pediatric Dialysis and Renal Failure Center
Regional Hemophilia Center
Biomedical Imaging Center
Aero-Medical Service Base
Regional Transplantation Center
A Heart Hospital
Magnet Status (exemplary nursing status)
Residents are exposed to a variety of practice modalities, especially private practices, each of which has a collegial approach to teaching and a great amount of contact time given an excellent faculty-to-resident ratio (meeting or exceeding the national average in each specialty). Our medical library is the best in the region and includes a clinical librarian who assists residents gathering the appropriate clinical information at the point of need.
Graduate Medical & Dental Education (GMDE)
The Office of Graduate Medical and Dental Education serves the Graduate School of Medicine's residents and fellows. Learn more about our compensation, benefits, and policies. More
---
Medical Student Education
---
2013 Resident & Fellow Orientation