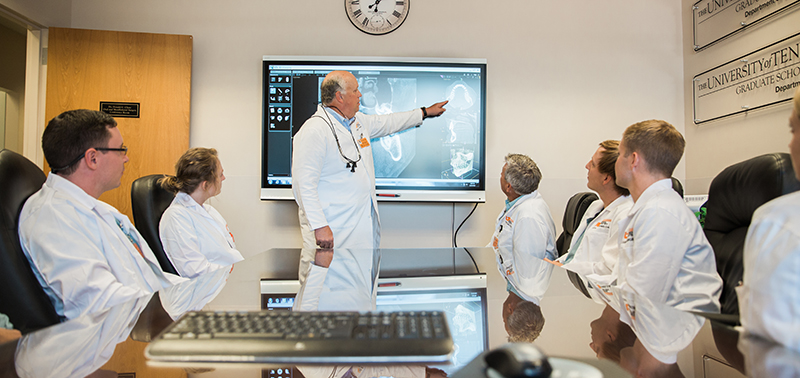 The Department of General Dentistry
The general dentistry residency program prepares the resident to comfortably enter private practice. Emphasis is placed on clinical training including cosmetic dentistry, fixed and removable prosthodontics, operative dentistry, and restorative aspects of osseointegrated implant prosthodontics. Residents also receive extensive training in hospital dentistry and in comprehensive treatment of medically-compromised patients.
Dentistry residents are encouraged to accelerate at their own pace, beginning with relatively simple cases under close supervision. As the year progresses, residents assume more independence and responsibility for their patients, with attending staff available for consultation.
Dentistry offices in Medical Office Building A, Third Floor, Suite 340 closely parallel a traditional private practice. Residents are appointed patients and remain responsible for the dental health of those patients throughout the residency.
Dentistry residents complete one-month rotations in anesthesiology, oral surgery, and internal medicine, and other rotations in the emergency department. Rotations off campus include those sponsored by the Knox County Health Department. Didactic training and clinical supervision are provided by attending staff from general dentistry and each dental specialty. Monthly lecture series are conducted and residents participate in research projects. The general dentistry program offers an optional additional year in which residents undertake advanced training in the treatment of medical and dental cases of greater complexity. Additional operating room experience and elective studies are included in the optional second year.
Candidates for the program must be a graduate of a dental school accredited by the American Dental Association Council on Dental Accreditation.

Learn More About Our Campus
Top

Department Chair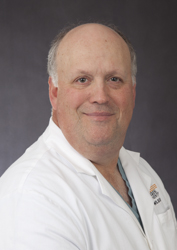 O. Lee Wilson, DMD, MAGD, FACD, Associate Professor in the Department of Dentistry, serves as Chairman and Residency Program Director, leading the residency program since 1999. Dr. Wilson received his doctor of dental medicine degree from the University of Alabama School of Dentistry in Birmingham, Alabama, and is an alumnus of the General Practice Residency at The University of Tennessee Medical Center.
More
Contact Information
The Department of General Dentistry
The University of Tennessee Medical Center
Medical Building A, Suite 340
1930 Alcoa Highway
Knoxville TN 37920-6999
(865) 305-9440
(800) 596-7249
FAX: (865) 305-9442
---
What Our Residents Are Saying:
"This group practice setting in a hospital environment will better prepare me for treating patients from all backgrounds in addition to various dental emergencies that may ensue.."

Gina Hanafi, DMD
The University of Tennessee Graduate School of Medicine
1924 Alcoa Highway
Knoxville, Tennessee 37920 | 865-305-9290
Copyright © 2023