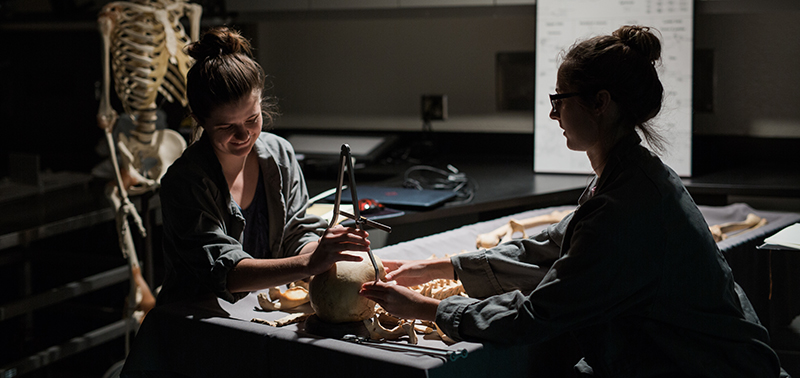 The Department of General Dentistry
Forensic Dentistry Fellowship
The Forensic Dentistry Fellowship provides dentists comprehensive education and hands-on experience to pursue forensic odontology careers. This Fellowship is designed to assist those interested in seeking American Board of Forensic Odontology certification the knowledge, case work and experience to meet the Board's eligibility requirements.
Curriculum Overview
The Forensic Dentistry Fellowship's scope of education and areas of practical experience in forensic odontology include but are not limited to:
Medico/Legal Death Investigation for the Forensic Odontologist
Forensic Autopsy
Head and Neck Anatomy (dissection)
Forensic Radiology
Forensic Dental Identification
Forensic Photography
Disaster Victim Identification (DVI)
Victim Abuse (Child, Adult, Elder)
Dental Age Assessment (Basic and Advanced)
Bitemarks (Recognition, Analysis, Comparison Techniques, Conclusions)
Expert Witness Principles and Testimony
Forensic Anthropology for the Forensic Odontologist (including basic skeletal biology/ trauma and clandestine recovery of remains-Forensic Archaeology)
Forensic Odontology Report Writing
ABFO Standards and Guidelines
Program Faculty
Murray K. Marks, PhD, D-ABFA; Director
Richard A. Weems, DMD, MS, D-ABFO
Facilities
University of Tennessee Medical Center and the University of Tennessee Graduate School of Medicine
Department of General Dentistry conference room
Lecture -smart board and dry laboratory capability
Forensic Dentistry conference room and dissection/wet laboratory
Lecture - smart board and dry laboratory capability
Forensic Dentistry laboratory
Cadaver dissection
Mineralized tissue histology/thin section facility
Regional Forensic Center (Knox County Medical Examiner's Office)

Human identification casework
Decomposition and skeletal autopsy and processing facilities
Radiology
Forensic skeletal dry laboratory
Examination of remains
Report writing
Radiology

Autopsy
Collaboration with pathologist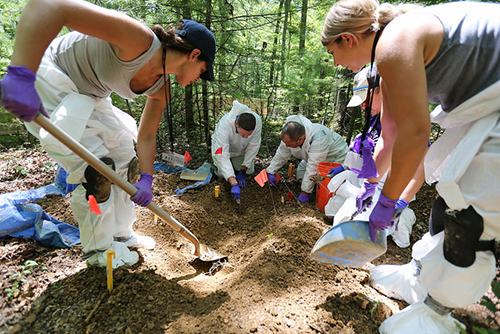 National Forensic Academy - Law Enforcement Innovation Center (Oak Ridge, Tennessee)

Classroom and wet laboratory
Department of General Dentistry's dry lab skeletal collection
Cumberland Forest Decomposition Facility (Morgan County, Tennessee)

Soft tissue decomposition facility for donated bodies
Forensic archaeology training - surface scatter and clandestine grave recovery
Forensic entomology - significance for TSD estimation
Educational Hours
Minimum 350 hours to be completed in an 18- month period. The Fellows are on campus for minimum of eight (8) two or three-day periods with extensive additional time required for self-study.
Credentials
"Certificate of Completion of Forensic Dentistry Fellowship" is issued by University of Tennessee Graduate School of Medicine, Department of General Dentistry. No academic credit is offered. Successful completion of this Fellowship will meet the educational requirement for membership in the American Academy of Forensic Sciences (AAFS) and the educational requirement for application to the American Board of Forensic Odontology (ABFO).
How to Apply
Complete the Forensic Dentistry Fellowship application during the open application period. Applications are not considered complete until dental school transcripts are received by the department. Applicants will be required to complete a background check.
For more information about the Forensic Dentistry Fellowship, please contact Martha Gale.
Forensic Dentistry Research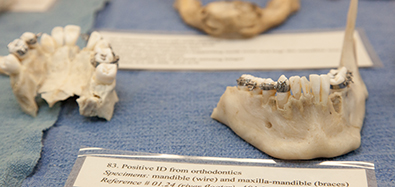 Murray Marks, PhD, Associate Professor of General Dentistry and Regional Forensic Center forensic anthropologist; William Bass, PhD, founder of UT's forensic anthropology program; and Forensic Dentistry Fellow Dr. Paige Smalley are conducting research looking at the length of time it takes the periodontal ligament to decompose, which releases the teeth from the alveolar bone after exposure to a variety of natural elements such as temperature. The goal of this project is to provide forensic experts with another tool to determine approximate time since death.

---
Dental Operating Room Fellowship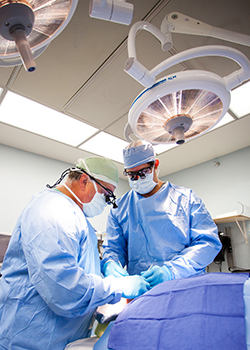 The Department of General Dentistry offers a one-year Dental Operating Room Fellowship created to meet the growing demand of the special needs population. Dr. O. Lee Wilson, Chair, Dentistry, has been working with special needs children for more than 27 years through the Department of General Dentistry, and he has found that the best method to treat overly sensitive patients is to take them into the operating room so that they can be put to sleep under anesthesia.
Fellows who participate in the Dental Operating Room Fellowship are required to have completed one year of residency training, and two years is preferred. The applicant must possess a DMD/DDS and a State of Tennessee Dental License. During the program, the fellow will rotate between the departments of Anesthesia, Medicine, Oral and Maxillofacial Surgery, and Pre-Op Clinic. The fellow will manage the Dental Simulation Center as well as teach and train the general practice residents. The fellow will also present at the Annual Special Care Dental Meeting. At the end of the one-year experience, the fellow will be properly equipped to practice in the operating room setting to treat the special needs population.
Dental fellowships are considered rare, and a mechanism for accreditation does not yet exist. A generous donation from Delta Dental will help fund the program.
---
What Our Residents Are Saying:
""I find it interesting that by using something as little and unique as a tooth, I can help families identify a loved one,"

Paige Smalley, DMD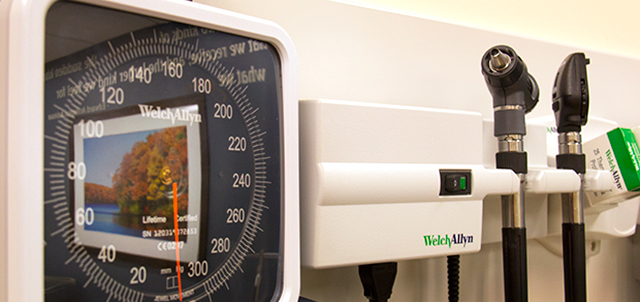 Headlines