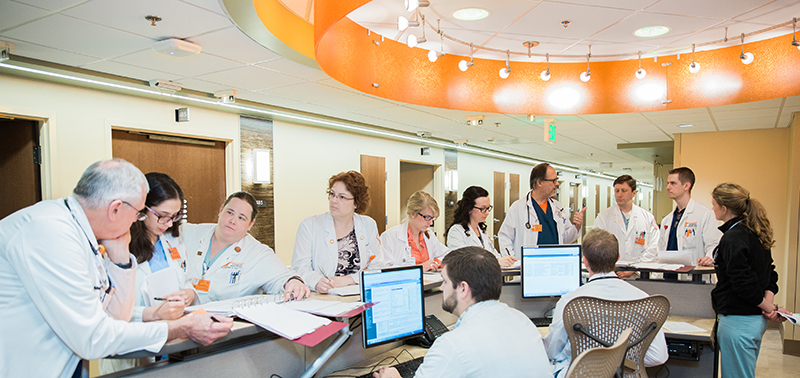 The Department of Family Medicine
This is an exciting time for the Department of Family Medicine. The department has a new, state-of-the-art academic complex consisting of an auditorium equipped with up-to-date audiovisual tools, personal resident/fellow workspace for scholarly activity, and a resident lounge. The new clinical space, home to our University Family Physicians practice, contains four patient care suites, procedural rooms, a consolidated occupational medicine clinic, and expanded laboratory facilities.
The patient-centered medical home model is practiced and taught through our patient care suites. The new procedure rooms and laboratory space has increased the number of services for residency education and clinical care. Education in practice management, quality improvement, procedures, and chronic disease management is integrated into the patient care suites.
Our department serves as a clinical home to approximately 60 healthcare professionals comprised of academic medicine faculty, resident physicians, fellows, and community faculty. Our clinicians possess a passion for teaching family medicine and run by a staff dedicated to providing compassionate patient care. Residents serve as vital parts of our clinical teams. Areas of excellence within our academic program include the care of the elderly, behavioral medicine, ambulatory medicine, and hospital medicine.
Research
Original research and scholarly work are important components of the Family Medicine Residency Program at the University of Tennessee Graduate School of Medicine. Faculty, fellows, and residents are currently involved in a wide variety of scholarly activities.
This department is one of four members (College of Health at the University of Tennessee, Knox County Health Department, Regional Health Department) of the Public Health Forum, which meets quarterly to discuss emerging research topics.
Statistical consultation and research-related services are available at the University of Tennessee, Knoxville. Over the years, this department has focused its research efforts on a wide range of areas, including:
Asthma
Bioterrorism
Cancer screening and prevention
Diabetes mellitus
Emergency medicine
Faculty productivity
Geriatrics
Health behavior change and maintenance
Influenza
Irritable bowel syndrome
Obesity
Occupational medicine
Osteoporosis
Patient education
Pneumonia
Primary care psychiatry
Resident education
Sexually transmitted diseases
Sports medicine
Top
Department Chair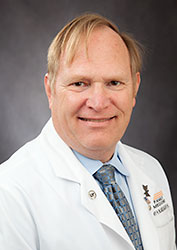 Gregory H. Blake, MD, MPH, Professor of Family Medicine, has served as Chairman and Resident Program Director for the Department of Family Medicine since 1995. Dr. Blake received his medical degree from the University of Texas Southwestern Medical School, Dallas in 1977. He completed his residency in family practice at Dwight David Eisenhower Army Medical Center, Fort Gordon, Georgia.
More
Contact Us
The Department of Family Medicine
1924 Alcoa Highway
Knoxville, Tennessee 37920
For Patient Appointments:
865- 305-9350
For Academic Inquiries:
865-305-9352
---
What Our Residents Are Saying:
"We spend time together outside of the workplace, doing anything from going out to dinner, white water rafting to participating in a community softball league. Interacting as a group of residents feels less like work and more like a second family."

Kabir Harricharan Singh, MD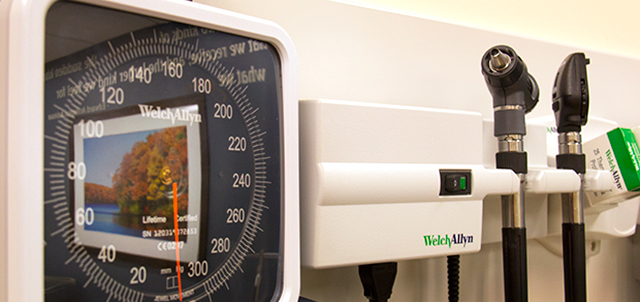 Headlines
Support The University of Tennessee Graduate School of Medicine
The University of Tennessee Graduate School of Medicine
1924 Alcoa Highway
Knoxville, Tennessee 37920 | 865-305-9290
Copyright © 2016