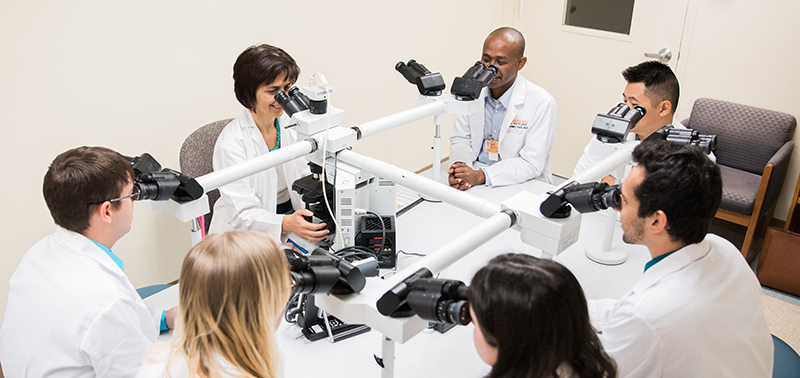 The Department of Pathology
Program Description
The Department of Pathology offers a four-year training program in Anatomic and Clinical Pathology.
Our Program Mission Statement
The program's mission is to provide strong basic training in Laboratory Medicine and Pathology and its subspecialties. The program's philosophic mission is to develop a medical knowledge/ skill base and professional attributes that allow our resident/ fellow to independently and competently practice pathology with a life long commitment to continued learning and excellence. The program is designed to develop anatomic and clinical pathologists of the highest caliber who are competent and prepared for private or academic practice.
The Department of Pathology subscribes to a three-fold mission of excellence in service, education and research. The department has provided, and will continue to provide, state-of-the-art anatomic and clinical laboratory services to our patients and the physicians who treat them at the medical center, its affiliated sites, and reference population. We are fully committed to the education of pathology residents and fellows.
It is expected after completion of the program that the resident will be able to pass the American Board of Pathology (ABP) examination, obtain a fellowship of his or her choice, and enter the practice of pathology with confidence in the knowledge base obtained at our program.
Subspecialties
The Pathology Department is dedicated to teaching, service, and research. In addition to pathologists in the major subspecialties, three laboratory PhD/MS scientists, and a large part-time visiting pathologist faculty are available for instruction. The pathology faculty includes the range of board-certified sub-specialists, providing excellent training in:
Clinical Chemistry and Toxicology
Cytometry
Cytopathology, Image Analysis, and DNA Flow
Dermatopathology
Electron Microscopy
General and Oncologic Surgical Pathology
Hematology and Coagulation
Immunohematology/Transfusion medicine
Immunopathology/Immunology
Laboratory Management
Medical Genetics
Medical Informatics/Computer Applications
Microbiology, Mycology Virology, and Parasitology
Molecular Pathology
Muscle and Neuropathology
Ophthalmic Pathology
Oral Pathology
Pediatric Pathology
Renal and Transplant Pathology
Department Highlights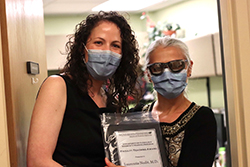 Pathology Residents present the Faculty Teaching Award to Laurentia Nodit, MD

Dr. Duncan Honored for Exemplary Service during the COVID-19 Pandemic
Paul J. Hauptman, MD, Dean of the University of Tennessee Graduate School of Medicine, honored Lisa Duncan, MD, Chair of Pathology with an Exemplary Service Recognition Awards. This honor was bestowed in recognition of exemplary service to the UTGSM and The University of Tennessee Medical Center community during the ongoing COVID-19 pandemic. Dr. Duncan continues to lead the effort to evaluate and disseminate diagnostics, a rapidly evolving and challenging area of the medical center's response to the crisis. She has worked tirelessly to inform faculty, residents and team members of best practices.
Learn More About Our Campus
For more information about the Knoxville area please visit the Knoxville Chamber of Commerce website
Department Chair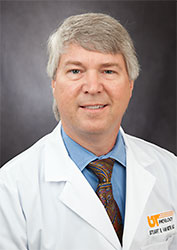 Stuart Van Meter, MD completed his undergraduate degree at Clemson University in South Carolina in 1982 and received his medical degree in 1986 from the Medical University of South Carolina College of Medicine. In June 1991, he completed his Pathology Residency at the University of Tennessee Medical Center at Knoxville and began working as a full-time pathologist at the UT Medical Center. During his career, Dr. Van Meter has authored more than 25 publications and was promoted to Associate Professor in 1998. Dr. Van Meter has thus been in a key part of the academic pathology practice at UTMC for more than 30 years, and previously served as Chair of the Department of Pathology from 2003 to 2011.
---
Top
---
Pathology Resident and Fellow Classes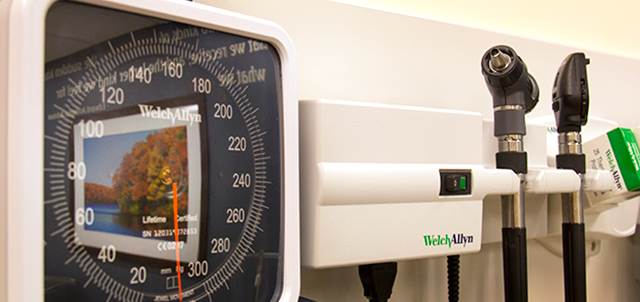 Headlines