The Department of Pathology
Medical Student Education
Fourth-Year Electives
PAT2-4010/F GENERAL PATHOLOGY - KNOX (Not available in Blocks 7, 8 or 12)
Course Coordinator: Dr. Lisa Duncan - Location: University of Tennessee Medical Center (Knoxville) - Maximum Class Size: 1 Student (REQUIRES ADVANCE APPROVAL)
Advance registration is required. Students must call Knoxville Student Affairs at least 3 blocks prior to registering The goal of the General Pathology Elective course is to provide an overview of the function of Anatomical Pathology (AP) and Clinical Pathology (CP) within the Department of Pathology at the University of Tennessee Medical Center. The objectives for this course are to understand the function of the pathology "gross" room, understand the Surgical Pathology "sign-out" procedure, understand the basic elements of autopsy performance, learn to order and interpret laboratory tests for common clinical situations, gain an understanding of the operation of the major sections of a modern clinical laboratory and understand the role of pathology/ pathologists participation in the medical center. Students will participate in regular teaching activities of the Pathology Department including daily lectures, demonstrations, and conferences. Specific conferences the students will attend are: Anatomic Pathology, Oncology Conference, Pulmonary Conference, Breast Conference, Quality Assurance Conference and GU Conference. Students will learn the role of the pathologist in patient care by observing procedures such as FNAs, bone marrows, frozen sections, processing surgical specimens, and autopsies. At the beginning of the rotation, a customized schedule will be made for the student, and time will be allotted for study in the following major subdivisions of pathology: Surgical Pathology Autopsy Pathology, Clinical Chemistry, Hematopathology, Blood Banking, Microbiology, and Cytology. Upon conclusion of the elective, the student will have an understanding of the practice of pathology in a university medical center.
PAT2-4013/F FORENSIC SCIENCE/AUTOPSY (Not offered in Blocks 7 or 12)
Course Coordinator: Dr. Darinka Mileusnic - Location: UT Medical Center - Maximum Class Size: 1 Student (REQUIRES ADVANCE APPROVAL)
Advance registration is required. Students must call Knoxville Student Affairs at least 3 blocks prior to registering This elective is intended for any student who is interested in forensic pathology. The forensic autopsy is the focus from which evaluation of mechanisms of injury or illness and cause of death are determined. This information combined with the forensic investigation report (and any other sources of information, i.e. medical records, toxicology, etc.) is utilized to determine the manner of death. Opinions drawn from medical observations will be reviewed in light of their legal significance. Opportunities to observe and perform forensic, as well as hospital autopsies, will be mixed with an introduction to legal consultation and testimony. The student will demonstrate an understanding of the basic distinctions between hospital and forensic autopsies. They will participate in autopsy procedure as an observer/assistant and (as appropriate), a prosector. The students will be instructed how to properly complete an autopsy report and death certificate. They will be responsible for clinical information correlation report synthesis. They will maintain respect for, and ensure confidentiality with respect to, the personal medical information of the decedent and his/her family. Additionally, the student will maintain proper conduct with law enforcement and laboratory staff. Although the student will participate in autopsy dissection, this will always be done with a faculty member and often with a resident in Pathology to ensure direct one-on-one supervision. The student will attend an average of five conferences per week, in anatomic and clinical pathology. There will be no night or weekend call.
Top
---
Pathology Residenct and Fellow Classes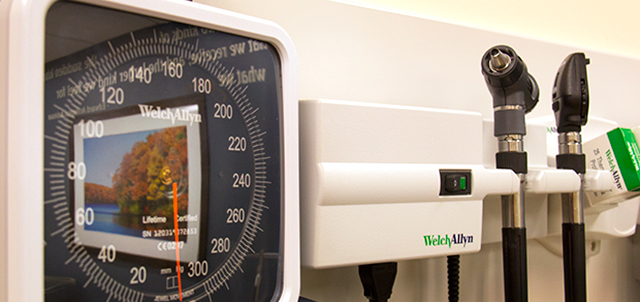 Headlines