The Department of Family Medicine
Residency Program
Application Information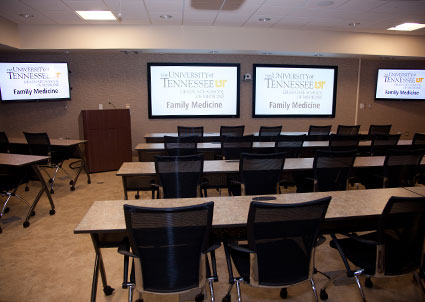 The Department of Family Medicine is accredited by the AAFP. We participate in the ACGME match. We accept applications only through the Electronic Residency Application Service (ERAS). Our residency program is listed as "University of Tennessee Medical Center at Knoxville"and our accreditation ID is: 1204711298. Interviews are conducted October through early February. The deadline for application is December 15.
Criteria for application to the Department of Family Medicine Residency program include:
1. US citizen or permanent resident.
2. Anticipated graduation from a US Medical School.
3. Medical school graduation date within the last year.
Top
---
What Our Residents Are Saying:
"Whether you are interested in rural medicine, sports medicine, emergency medicine, becoming a hospitalist, or any other aspect of family medicine, you will have ample elective time to pursue your specific interests."

John D. Pitt III, MD
The University of Tennessee Graduate School of Medicine
1924 Alcoa Highway
Knoxville, Tennessee 37920 | 865-305-9290
Copyright © 2023