The Department of Family Medicine
Curriculum
Each year is broken up into 13 blocks, each block is 4 weeks
First-Year Requirements
UFP Clinic Time: 1-2 half days per week based on rotations.
Family Medicine (1 ambulatory, 2 in-patient) - 3 blocks
OB/GYN (2 labor & delivery, 1 gynecology) - 3 blocks
Pediatrics (2 ward, 1 newborn nursery) - 3 blocks*
MICU - 1 block
Surgery - 1 block
Emergency Room - 1 block
Elective - 1 block
13 BLOCKS TOTAL
*The ward rotations are held at East Tennessee Children's Hospital
Second- and Third-Year Requirements
UFP Clinic Time: Average of 4-1/2 days per week based on rotations
PGY-2 and PGY-3 Family Medicine In-Patient Service - 6 blocks
UFP Clinic - 2 blocks
Pediatrics (ambulatory) - 2 blocks
Orthopedics (out-patient) - 2 blocks
Surgery (general out-patient) - 1 block
Cardiology (in-patient) - 1 block
Gastroenterology - 1 block
Emergency Room - 1 block
Procedures - 1 block
Psychiatry - 1 block
Rural Family Medicine - 1 block
Dermatology - 1/2 block
ENT - 1/2 block
Neurology - 1/2 block
Occupational and Community Medicine - 1/2 block
Ophthalmology - 1/2 block
Urology - 1/2 block
Elective - 4 blocks
26 BLOCKS TOTAL
(Longitudinal - PGY-2 and PGY-3 FM Practice Management)
Electives
Any required rotation may be repeated as an elective, or an elective rotation unique to the resident may be created following a discussion with the Program Director.
Allergy
Anesthesiology
Cardiology (Out-patient)
Community Medicine
Endocrinology
Family Medicine Preceptorship (PGY-3)
Infectious Disease
Intensive Care Nursery
Nephrology
OB/GYN (Advanced)
Occupational Medicine
Oncology
Oral Surgery
Pediatrics (Out-patient)
Plastic Surgery
Podiatry
Public Health Clinic
Pulmonology
Radiology
Rheumatology
Sports Medicine
5 BLOCKS TOTAL
Didactics
Didactics are held daily every afternoon from 12pm to 1pm. Noon didactics cover a broad range of material over the course of the year. Lunch is provided at all noon didactics. At least once a month, skill labs are held to practice procedure. Grand Rounds are held monthly and residents or faculty present their own research or specific topics are discussed. Residents are given opportunities to attend other Grand Rounds held by other residency/fellowship programs. Morning report is held by the inpatient team each day.
Top
---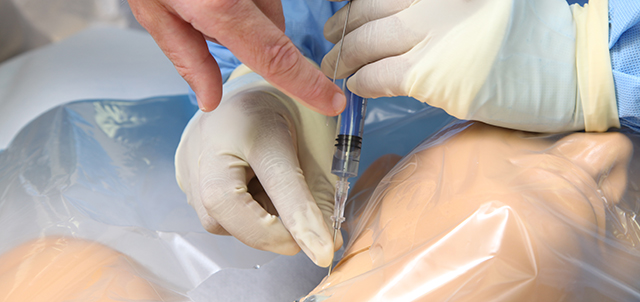 Medical Simulation
Simulation is the imitation of real-life experience including the use of task and virtual reality trainers, as well as standardized patients to refine technical and clinical skills of healthcare professionals. At the UT Center for Advanced Medical Simulation, the goal is continual improvement in quality of patient care and safety through education, practice, and assessment. Simulation can replicate almost any diagnostic or therapeutic situation, from simple IV insertions using low-fidelity task technology to complicated surgeries using high-fidelity, computerized manikins or virtual reality modules.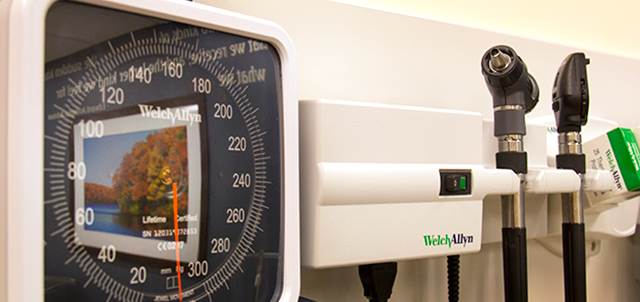 Headlines