The Department of Family Medicine
Department Benefits
Educational Benefits
Additional courses provided by the Graduate School of Medicine:
Business Course for the Practicing Physician
Research Design and Statistics
Foundational Curriculum
Facility Benefits
Family Medicine resident study area with a dedicated workstation and computer for each resident.
Family Medicine Resident Lounge with couch, TV, and Playstation 3 for use during free time.
Fitness
Access to the University of Tennessee Fitness Center and/or the UT Medical Center fitness areas are available at a faculty/staff rate. In addition, many local gyms offer discounts to UT staff and faculty.
Holidays
In addition to vacation days, residents receive one additional week of administrative closing time during the winter holidays.
Meals
Lunch provided daily during noon didactics. Call meal stipend is provided.
Memberships
Memberships in The American Academy of Family Physicians and the Tennessee Chapter, and the American Osteopathic Association are provided at no cost to the resident.
Relocation Funds
Up to $1,500 (taxable).
Step III Fees
Registration fees paid.
Uniforms and Business Cards
Monogrammed white lab coats and scrubs provided. Hospital laundering service available for lab coats. Business cards provided.
University of Tennessee Athletics
UT Athletics season tickets (football and basketball) available at a discounted rate.
Top
---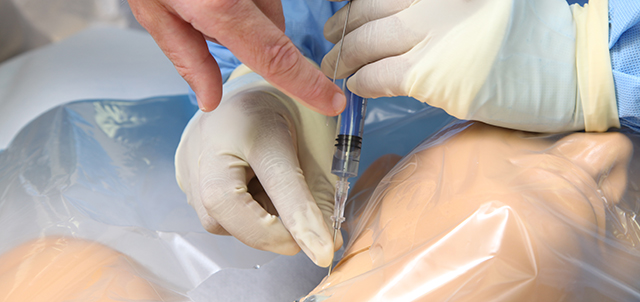 Medical Simulation
Simulation is the imitation of real-life experience including the use of task and virtual reality trainers, as well as standardized patients to refine technical and clinical skills of healthcare professionals. At the UT Center for Advanced Medical Simulation, the goal is continual improvement in quality of patient care and safety through education, practice, and assessment. Simulation can replicate almost any diagnostic or therapeutic situation, from simple IV insertions using low-fidelity task technology to complicated surgeries using high-fidelity, computerized manikins or virtual reality modules.