The Department of Surgery
The Department of Surgery is an academically-oriented department based on an underlying foundation of excellent clinical experience. Our residents are prepared to become leaders in a community of private practitioners or to succeed in the progression of an academic career. In general, one third of our residents go on to fellowship training and one quarter of our residents ultimately seek academic positions. Our faculty is committed to resident education and providing a work environment which fosters critical thinking and gaining experience in all aspects of general surgery.
Urology is the only specialty residency; therefore the resident has the opportunity to gain a variety of surgical experiences. In addition, the resident has an opportunity to perform fundamental research. We are very proud of the program and the fact that our graduates have been successful in their careers.
Our Mission
The Department of Surgery provides surgical education by delivering the highest quality patient care, teaching and research.
Departmental Objectives
Ensure surgical care of the highest quality in all surgical specialties

Expand regional and national awareness of UT Medical Center as a center of surgical excellence

Maintain and expand the quality of the faculty, by promoting faculty development in areas of excellence, both clinical and academic, and maintain a structure for the department and its faculty to recognize the achievement of personal and departmental goals

Develop a departmental structure to assure financial support for the academic and clinical functions of the department and its faculty, and to assure equal rewards for academic and clinical productivity

Develop cooperative clinical research and educational programs within the department divisions, with other departments, and with other regional/national institutions

Deliver academic and clinical training to mold residents into leaders and quality surgeons in any practice setting they encounter

Select and nurture faculty members with a commitment to education as their highest priority

Maintain the surgical residency at current levels, and ensure that subspecialty and fellowship training only enhance the general surgery experience

Establish strong surgical outreach programs in East Tennessee

Advocate health and safety issues in the region

Control the destiny of the department during the reorganization processes occurring at UT Medical Center, in the Graduate Medical School, and the regional economic environment

Encourage careers in surgery in high school, college and medical students
Department Chair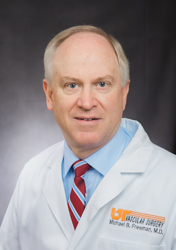 Michael B. Freeman, MD, FACS, was named the Chair of the Department of Surgery at the University of Tennessee Graduate School Of Medicine in January 2020. Dr. Freeman is a graduate of the Medical College of Georgia in August, GA. He completed his residency in General Surgery at Barnes Hospital, Washington University School of Medicine in St. Louis, MO, and was the first to graduate from the Vascular Surgery Fellowship Program there. Dr. Freeman's academic career began at the University of Tennessee Graduate School of Medicine in July, 1987, helping to establish the University of Tennessee Medical Center as an elite center for Vascular and Endovascular Surgery. He has been the Chief of Vascular Surgery and Program Director of the Vascular Fellowship program for the past 18 years.

Dr. Freeman has presented 148 presentations at professional organization meetings and has written 100 articles in major academic journals.
Top
Follow us on Social Media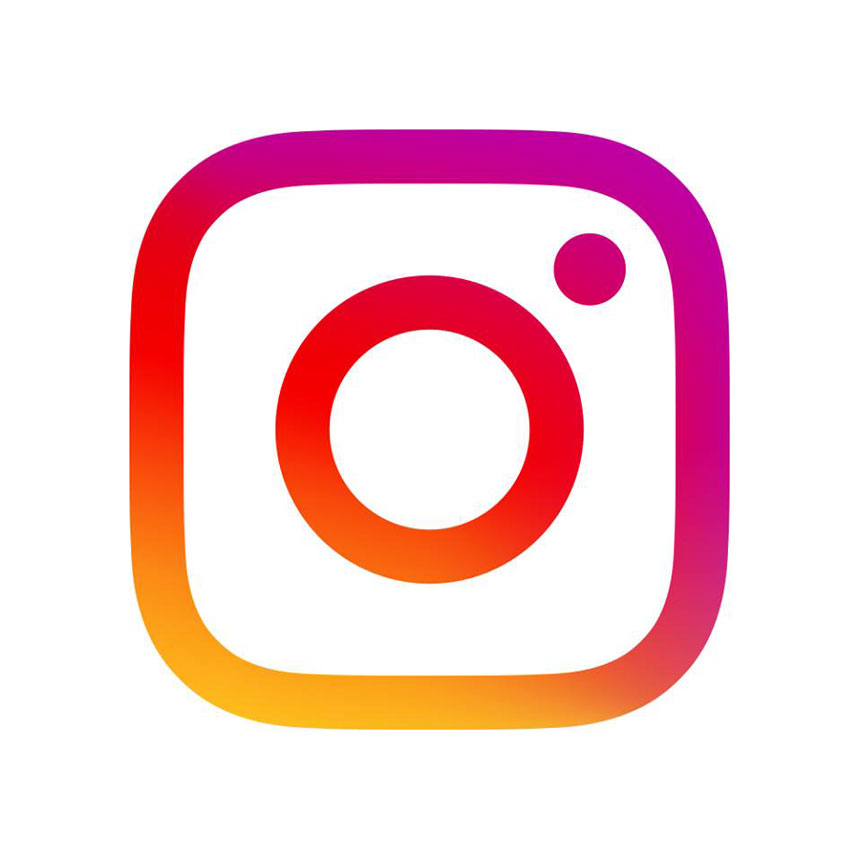 @utknoxsurgery



@utknoxsurgery
Diversity Statement
We support and cherish a culture that fosters diverse backgrounds. See our goals by viewing the Department of Surgery's Diversity Statement:
---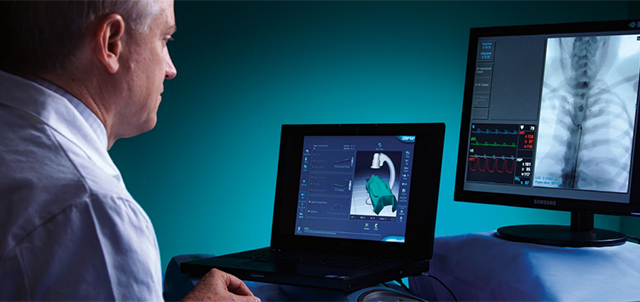 Medical Simulation
Simulation is the imitation of real-life experience including the use of task and virtual reality trainers, as well as standardized patients to refine technical and clinical skills of healthcare professionals. At the UT Center for Advanced Medical Simulation, the goal is continual improvement in quality of patient care and safety through education, practice, and assessment. Simulation can replicate almost any diagnostic or therapeutic situation, from simple IV insertions using low-fidelity task technology to complicated surgeries using high-fidelity, computerized manikins or virtual reality modules.
Support The University of Tennessee Graduate School of Medicine
The University of Tennessee Graduate School of Medicine
1924 Alcoa Highway
Knoxville, Tennessee 37920 | 865-305-9290
Copyright © 2023