The Department of Medicine
Interventional Cardiology Fellowship Program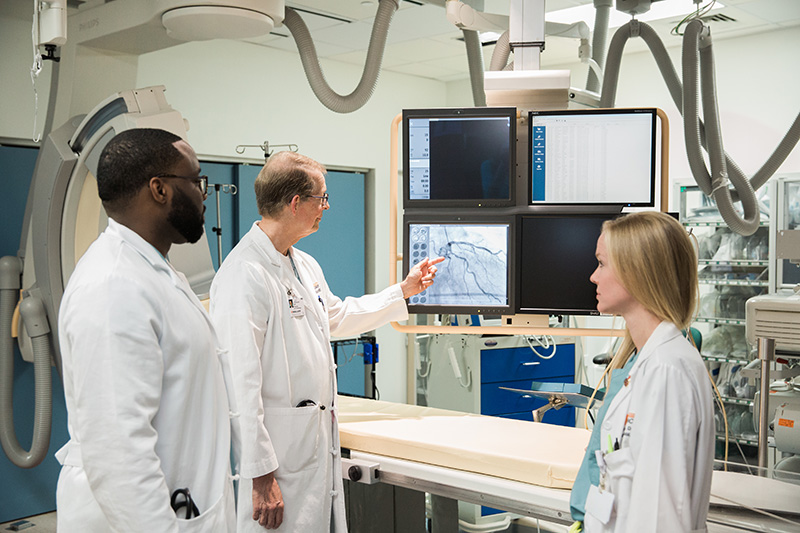 The Interventional Cardiology Fellowship program is ACGME approved and serves to train a general cardiologist to become an independent and expert technician in percutaneous coronary interventions. In addition, the trainee will be exposed to peripheral and structural heart disease interventions. The experience will prepare the fellow for a career in academic medicine, private practice or additional subspecialty training within the field of interventional cardiology i.e., peripheral and structural heart disease. The fellow will interact with a wide variety of faculty in the setting of the cardiac catheterization laboratory, at the bedside and in the office with patient-centered care in a supportive educational atmosphere.
Clinical activities include evaluation of a patient pre-procedure to determine procedure indications, risks, benefits and alternative treatment strategies; and evaluation of any prior cardiac catheterizations studies to determine procedure strategy and potential complications. During the procedure, the fellow will learn proper technique for coronary interventions and the decision-making process. Post procedure the fellow will learn the proper evaluation for any procedure-related complications. The fellow will be responsible for giving weekly didactic lectures, attending conferences, outpatient clinic experience and will have a research mentor to facilitate academic endeavors.
The University of Tennessee Medical Center is a high-volume center and the only dedicated Heart Hospital in East Tennessee, performing more than 1000 coronary interventions a year. We have three previous graduates: one in private practice, a second at an academic center and the third is completing additional training in structural/congenital heart disease intervention.
Our Department
Our Campus
Center of Excellence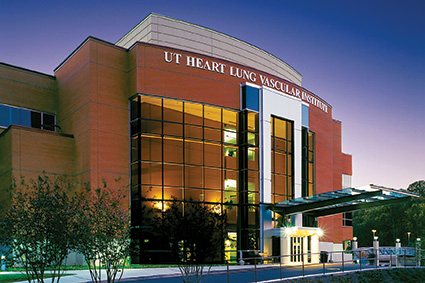 The Heart Lung Vascular Institute is one of the medical center's six Centers of Excellence. Each center is dedicated to providing comprehensive care to patients and expert commitment plays a critical role in the hospital's ongoing success.The Heart Lung Vascular Institute brings together expertise in clinical care, teaching and research. Patients receive exceptional healthcare combined with patient-centered care, premier technology and extensive patient/community education in one convenient outpatient facility.
Program Strengths
The fellowship program is an integral part of the University of Tennessee Graduate School of Medicine Department of Medicine program that has been in existence since 1956, with continued full accreditation since its inception.

UTGSM provides fellows with an excellent support system, including nursing, pharmacy, library, laboratory, nutritional support, social workers, consultative support from subspecialists, and an excellent Resident Assistance Program. The University of Tennessee Medical Center(UTMC) has state-of-the-art diagnostic and therapeutic facilities.

UTGSM is minutes away from the University of Tennessee, Knoxville, main campus and has the resources of this large institution at its disposal. UTGSM has a close working relationship with the University of Tennessee Health Science Center. College of Medicine, located in Memphis. Teachers and researchers at UTGSM collaborate and share facilities with colleagues at the prestigious University of Tennessee College of Veterinary Medicine, Knoxville, and Oak Ridge National Laboratories.

UTGSM draws patients from a large geographic area in East Tennessee, southeast Kentucky, northwest North Carolina, and western Virginia. University of Tennessee Medical Center is a Level 1 Trauma Center. Due to the tertiary referral nature of the university program, a large number of patients with a broad spectrum of clinical pathologies are available for both clinical experience and research studies.

The fellowship faculty practice, University Cardiology, is located in offices connected to the hospital and is part of the University of Tennessee Medical Center's Heart Lung Vascular Institute. The large University Cardiology practice sees over 200 patients daily from all over the East Tennessee region and neighboring states.

The fellowship faculty physicians have trained at some of the best training programs in the country, including Baylor, Johns Hopkins, Brown, University of Michigan, Boston University, Emory, LSU, Harvard, Tulane, Southwestern, Vanderbilt, and University of Pennsylvania. All faculty members are board-certified in cardiovascular disease. In addition, there are faculty members board-certified in interventional cardiology, nuclear medicine, and electrophysiology and pacing.
Fellowship Director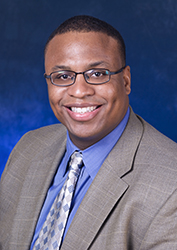 Tjuan L. Overly, MD is the Director of the Interventional Cardiology fellowship program. Dr. Overly received his MD from the University of Kentucky College of Medicine in Lexington. Dr. Overly completed his residency at Vanderbilt University Medical Center and completed both the cardiovascular medicine and interventional cardiology fellowships at The Cleveland Clinic.
---
What Our Residents Are Saying:
"The University of Tennessee Graduate School of Medicine Cardiovascular Disease Fellowship offered a rich and diverse training experience for which I am incredibly grateful. I enjoyed close mentoring relationships with distinguished faculty, the collegial atmosphere among the fellows, a supportive environment for research, and the opportunity to participate in a vast array of cardiac procedures."

William J. Mahlow, MD
Top
The University of Tennessee Graduate School of Medicine
1924 Alcoa Highway
Knoxville, Tennessee 37920 | 865-305-9290
Copyright © 2023