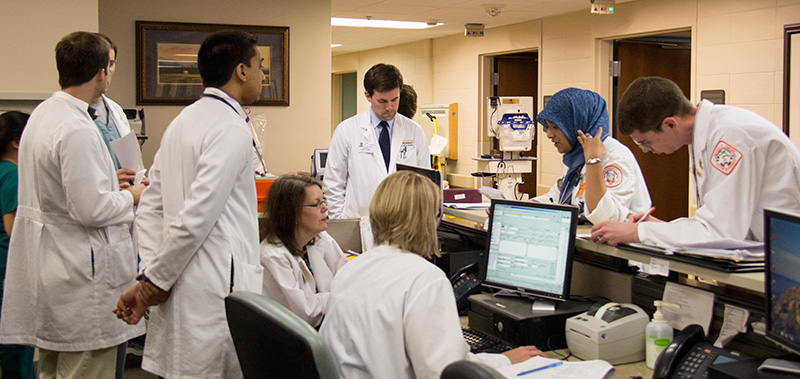 The Department of Medicine
Internal Medicine Residency Program
The University of Tennessee Graduate School of Medicine (UTGSM) Internal Medicine Residency program is comprised of an outstanding team of faculty, staff, and resident physicians with the charge to deliver world class patient care, advance medical knowledge through research and inquiry, and improve the quality of healthcare. The small program size and low resident to faculty ratio provides an environment where residents can form longitudinal learning relationships with dedicated general medicine and subspecialty faculty. This program has been described as "small but intense" by residents and students alike, reflecting well the department's emphasis on rigorous training combined with personal attention from the faculty.
The University of Tennessee Medical Center (UTMC), the nationally ranked tertiary care medical center where the majority of training occurs, maintains a deep commitment to medical education. Since 1956 this facility has trained thousands of medical students and resident physicians in the ever-growing residency and fellowship programs. Patients have access to a broad array of specialty and technology driven care, built upon a base of outstanding primary care provider network. The Department of Medicine has seen the recent addition of fellowship programs in cardiology and pulmonary medicine, and has expanded the residency class size from 9 to 12 residents per year. The department is continuing to grow, with current projects to add fellowships in nephrology and critical care. The direct patient care this department provides and the physicians trained here that practice in the region are critical to the life of the East Tennessee community. The majority of UTGSM graduates choose to make the Knoxville area and East Tennessee their home.
For more information regarding applying to the Internal Medicine Residency Program, please visit Residency Applicant Criteria.
---
News
---
Welcome New Residents
The Department of Medicine welcomes the following new residents:
Internal Medicine
Ryan Alexander. Lincoln Memorial University
Alexander Nourse, Alabama College of Osteopathic Medicine
Tyler McLaurine, Medical University of Americas Nevis
Alina Dorrego, Edward College of Osteopathic Medicine, Virginia
Spencer Leong, St. George's University
James Livesay, University of Pikeville - Kentucky College of Osteopathic Medicine
Zac Marlette, UT College of Medicine, Memphis
William David Robinson, Lincoln Memorial University
Sneha Thakur, New York Medical College
Davis Wilson, Lincoln Memorial University
Ryan Dorman, Lincoln Memorial University
Jason Frisbee, West Virginia School of Osteopathic Medicine
Transitional Year
Ernerst Fonocho, Texas Tech University Health Science Center School of Medicine
Daniel Fulks, West Virginia School of Medicine
Alexander Hicks, East Tennessee State University School of Medicine
Wesley Ingram, University of South Alabama
Alan Itkin, International University of Health Sciences
Evelina Pierce, University of Alabama School of Medicine
Anne Calkins Rajkumar, University of Tennessee Health Sciences Center, Memphis
---
Contact Information

Mark Rasnake, MD
Program Director
Internal Medicine Residency Program
Department of Medicine
The University of Tennessee Medical Center
1924 Alcoa Highway
Knoxville, TN 37920-6999
865-305-9340 or 800-596-7249
UT Internal Medicine Patient Care Center
Our office is staffed with 8 Board-Certified Internists and 30 resident physicians dedicated to serving the primary care needs of the East TN community. Each patient will be seen by a resident physician under the supervision and guidance of an attending physician. Our staff proudly endorses being a part of a large teaching academic center and our mission of healing, education, and discovery can be seen with each office visit. As part of that mission, patients are encouraged to actively participate in their health care decisions. For more information, please read the brochure.
Message from the Clinical Director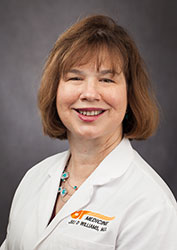 Our goal in the center is to provide comprehensive medical care through a team approach. Your resident physician will manage your care under the guidance and supervision of an experienced attending physician. We consider our patients an important part of the healthcare team and invite them to participate in their healthcare decision making. - Juli Williams MD
Please call 865-305-9410 for patient referrals.
Top
---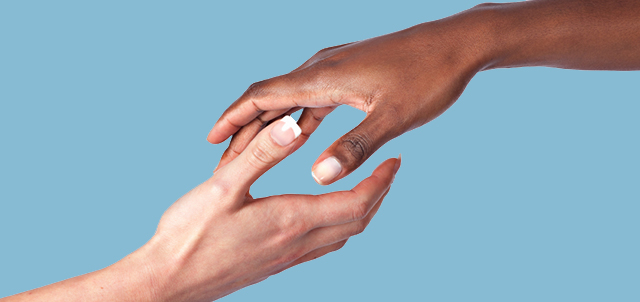 In Touch Newsletter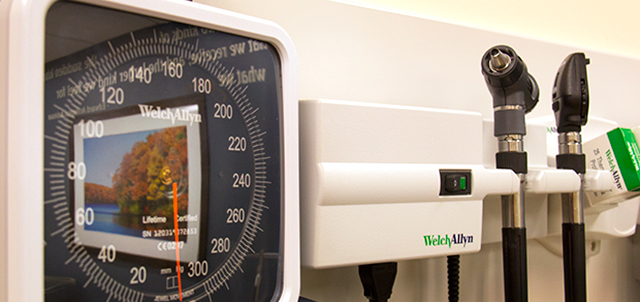 Headlines