The Department of Obstetrics and Gynecology
Maternal Fetal Medicine Fellowship
Research
Research endeavors in the Department of Obstetrics & Gynecology are robust. The Department and Division of Maternal-Fetal Medicine currently have over 20 IRB-approved research projects and consistently has high rates of project progression from concept to study protocol to meeting presentation and publication. The division has a dedicated, full-time research nurse who works in collaboration with UT Medical Center's Office of Clinical Trials. Departmental research is organized into research "pods" and meet on an ongoing basis.
Current research topics within our division include:
Infectious diseases and vaccines

Substance abuse in pregnancy

Exercise, nutrition, and diabetes

Policy, advocacy, and the impact on care provision in maternal-fetal medicine

Performance improvement projects both internal and statewide
Fellows are given both formal and informal opportunities for scholarly activities as part of their research training. Given our close proximity to the University of Tennessee campus, fellows can take advantage of educational courses in biostatistics, epidemiology, and research design.
Two options for basic course work:
Fellows can take courses at the University of Tennessee's Department of Public Health in the College of Health, Education, and Human Sciences. Courses include Research Methods in Health (PUBH536) and Principles of Epidemiology (PUBH540). These courses can be taken alone or applied toward a Master of Public Health degree.*

Fellows can take bi-monthly classes with Dr. Eric Heidel, PhD, in biostatistics and epidemiology. Classes take place on the University of Tennessee Medical Center campus with fellows from other sub-specialty training programs from the Graduate School of Medicine.
The University of Tennessee also offers two exciting programs available to our fellows. A Graduate Certificate in Health Policy is available through the College of Nursing in collaboration with the Department of Public Health and the College of Law. This interdisciplinary graduate certificate program prepares leaders, practitioners, researchers, and educators to be active in various policymaking activities.* In addition, the Haslam College of Business offers a 1-year Physician Executive MBA program. The nationally-ranked program, which runs from January to December, is designed exclusively for physicians seeking management and business skills to lead healthcare organizations.*
*Fellows choosing to pursue a Master of Public Health, Graduate Certificate in Health Policy, or Executive MBA are responsible for the cost beyond the two courses provided by the fellowship program. However, financial assistance is available.
Top
---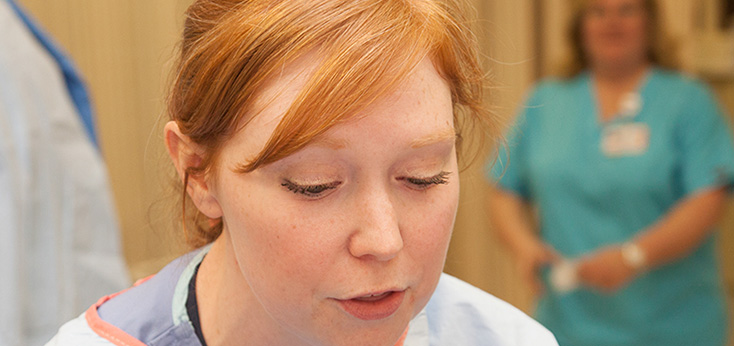 Medical Simulation
Simulation is the imitation of real-life experience including the use of task and virtual reality trainers, as well as standardized patients to refine technical and clinical skills of healthcare professionals. At the UT Center for Advanced Medical Simulation, the goal is continual improvement in quality of patient care and safety through education, practice, and assessment. Simulation can replicate almost any diagnostic or therapeutic situation, from simple IV insertions using low-fidelity task technology to complicated surgeries using high-fidelity, computerized manikins or virtual reality modules.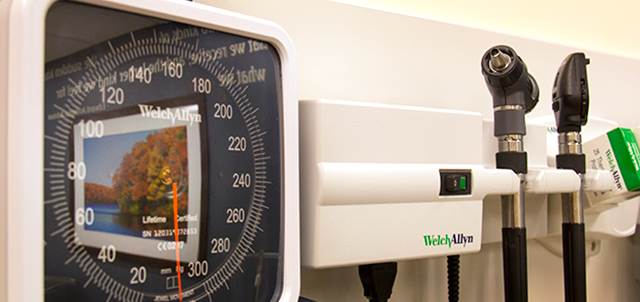 Headlines