The Department of Obstetrics and Gynecology
Maternal Fetal Medicine Fellowship
Didactic Lectures and Conferences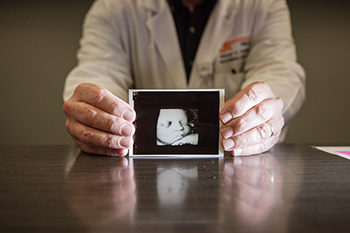 Fellows will participate and take a leadership role in the department's robust continuing education program.
Fellow Didactics (weekly)

Departmental Grand Rounds (weekly)

Antepartum Care Conferences (weekly)

Obstetric morbidity and mortality (monthly)

Fetal Boards (six times per year)

Journal Club (quarterly)
Fellows also have the opportunity to represent the program at national meetings. They are encouraged to attend, submit, and present at:
Annual Pregnancy Meeting of the Society of Maternal-Fetal Medicine (SMFM)

Infectious Disease Society for Obstetricians & Gynecologists (IDSOG)

Central Association of Obstetricians & Gynecologists (CAOG)

Association of Professors of Gynecology & Obstetrics (APGO)

International Society of professionals in Ultrasound for Obstetrics and Gynecology (ISUOG)
Top
---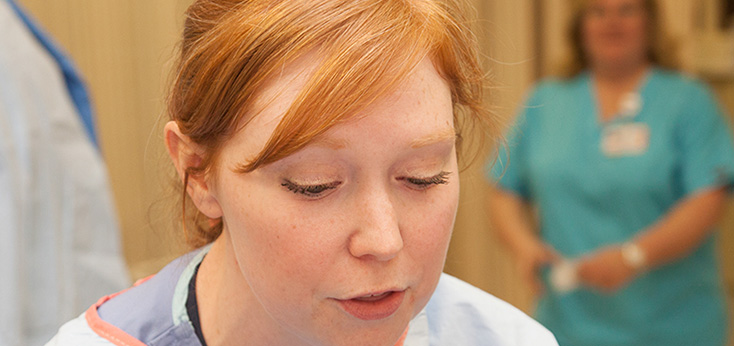 Medical Simulation
Simulation is the imitation of real-life experience including the use of task and virtual reality trainers, as well as standardized patients to refine technical and clinical skills of healthcare professionals. At the UT Center for Advanced Medical Simulation, the goal is continual improvement in quality of patient care and safety through education, practice, and assessment. Simulation can replicate almost any diagnostic or therapeutic situation, from simple IV insertions using low-fidelity task technology to complicated surgeries using high-fidelity, computerized manikins or virtual reality modules.
The University of Tennessee Graduate School of Medicine
1924 Alcoa Highway
Knoxville, Tennessee 37920 | 865-305-9290
Copyright © 2023