The Department of Obstetrics and Gynecology
Salary and Benefits
2019-2020 Academic Year
Annual Salary*
| | | |
| --- | --- | --- |
| | Annual | Monthly |
| PGY1 | $50,523 | $4,210 |
| PGY2 | $52,069 | $4,399 |
| PGY3 | $53,989 | $4,499 |
| PGY4 | $56,102 | $4,675 |
| PGY5 | $58,026 | $4,836 |
| PGY6 | $59,545 | $4,962 |
| PGY7 | $61,533 | $5,128 |
*To Cover Cost of Disability and Life Insurance Premiums $600 annually has been added.
A resident stipend is determined by the currently assigned PGY level and is unrelated to the number of prior months or years of previous GME completed by the resident.
Additional Benefits
Vacation**
3 weeks per year
Holidays
All University of Tennessee holidays although the actual day awarded may vary due to patient care concerns.
Bereavement Leave
For immediate family.
Leave of Absence
Residents are granted leave of absence with particular arrangements with program criteria in compliance with Board requirements for absence from training.
Insurance
Medical - Medical Center Pays 80%, Resident Pays 20% Co-Payment, Individual, Individual & Spouse, Individual & Children, or Family Coverage Disability - $1,500 Per Month Benefit Life - $100,000 (Double Indemnity Accidental) Liability - Provided by Tennessee State Board of Claims (Limited to Residency Program Activities).
Educational Meetings
GSM supports resident travel to approved regional or national conferences when the resident is presenting an accepted poster, abstract or oral presentation, or to receive an award. Amount - $2,250 per such meeting.
Educational Benefits

Additional courses provided by the Graduate School of Medicine:

Business courses for the practicing physician and dentist
Research design and statistics
Foundational Curriculum

Simulation Center
Available for all residents in all training programs with emphasis on surgical and procedural practice.
Uniforms
Monogrammed white lab coats provided.
Meals
Provided during on-call hours.
Pagers
Alpha-numeric pagers provided.
Medical Library
Pubmed searches, photocopying, and computer laboratory provided. Library facility access is available 24/7.
Notary
Notary services are provided.
Parking
Free parking provided by the Medical Center.
**The amount of time a resident can be away from residency duties and still meet Board and or graduation requirements varies among the specialties. Each program will provide its residents with written program-specific policies on leave allowances and the effect of leaves of absence, for any reason, on satisfying the criteria for completion of that program.
---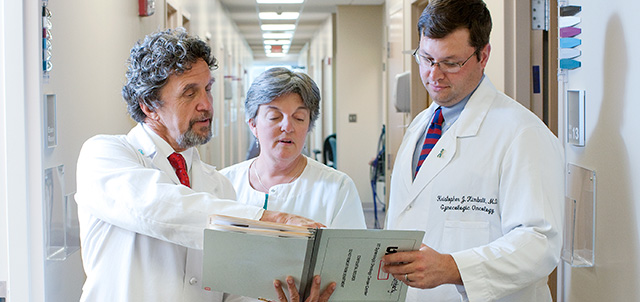 Gynecologic Oncology and Training
"We provide opportunities to learn cancer care, screenings and risk assessment and reduction. At the end of their time with us, residents know signs and symptoms and proper screening protocols of all cancers, and OB/GYN residents can diagnose using breast exams, Pap smears and pelvic exams."
Larry Kilgore, MD, Professor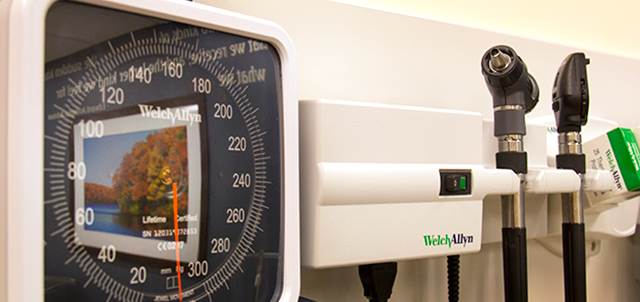 Headlines
The University of Tennessee Graduate School of Medicine
1924 Alcoa Highway
Knoxville, Tennessee 37920 | 865-305-9290
Copyright © 2019