Continuing Education and Professional Development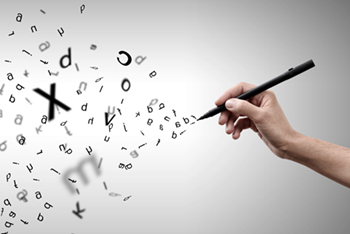 The University of Tennessee Graduate School of Medicine and the University of Tennessee Medical Center
Present
Second Annual Health Literacy Summit
June 2-3, 2017
Holiday Inn World's Fair Park
Knoxville, Tennessee
About the Course
Low health literacy affects people of every age, race, socioeconomic status, and education level. Many Americans with low health literacy have trouble providing personal health information, navigating the healthcare system, and managing a chronic disease. Traditionally, low health literacy was viewed as a problematic characteristic of the patient. However, today's healthcare professional recognizes the primary responsibility for improving health literacy lies within the entire healthcare system. Moving forward, a collaboration of healthcare professionals is necessary to ensure health information and services are best accommodating low health literacy patients.
The Health Literacy Summit will focus on assessing and promoting changes in the healthcare system to reduce barriers for low health literacy patients. Course topics will include an in-depth look at the Ten Attributes of Health Literate Health Care Organizations and the methods used to assess the health literacy status of hospitals and other healthcare settings. Attendees will participate in hands-on sessions including the evaluation of printed patient education materials, the development healthcare provider oral communication skills, and the application of The Health Literacy Environment of Hospitals and Health Centers needs assessment tools.
Featured Speakers

Cynthia Baur, PhD is Endowed Professor and Director of the Horowitz Center for Health Literacy at the University Of Maryland School Of Public Health. Prior to her appointment at the Horowitz Center, Dr. Baur worked for 17 years in communication leadership roles with the Centers for Disease Control and Prevention (CDC) and the U.S. Department of Health and Human Services. In 2015, Dr. Baur received the Health Literacy Hero award from Institute for Healthcare Advancement. She is author of many papers, and a co-author of the much cited Institute of Medicine Report "Ten Attributes of Health Literate Health Care Organizations."
Topic: "Ten Attributes of Health Literate Health Care Organizations"

Rima Rudd, PhD is the senior lecturer on Health Literacy, Education, and Policy at the Harvard School of Public Health. Since the mid 1990s, she has focused her research studies on health disparities and literacy related barriers to health information, health programs, and health care. Dr. Rudd drafted the first national call to action, served on the Health Literacy Committee at the National Academies of Science, was a member of the original Institute of Medicine (IOM) Health Literacy Committee and has written and contributed to many policy reports, white papers in health literacy. She is co-author of the "Health Literacy Environment of Hospitals and Health Centers"
Topic: "The Health Literacy Environment of Hospitals and Health Centers"

Who should attend?
Allied Health Professionals
Healthcare Providers
Healthcare Administration
Information Professionals
Students
and others interested in health literacy and how the health care system can be changed to accommodate low health literacy patients.
Course Objectives
At the conclusion of this program that the participant should be able to:
Define health literacy
List three ways health literacy impacts patient outcomes.
Distinguish print patient education that is written using "plain language" principles
Describe how to evaluate their own health care setting based on the "Health Literacy Environment of Hospitals and Health Centers" assessment tool
Registration Fees
Early registration (through May 19, 2017)
$200 Physician, Hospital Administrator
$150 Physician Assistant, Pharmacist, Nurse Practitioner
$100 Nurse, Retiree, Allied Health Professional, Librarian/Information Professional
$50 GSM Resident, Student
Medical librarians, apply for a conference scholarship
Scholarships to the 2017 Health Literacy Summit will be awarded to up to 5 librarians to cover the cost of registration (will not cover travel or housing). Preference will be given to:
Librarians in a hospital setting
Librarians who are engaged in improving health literacy
Librarians who are serving the public through consumer & patient health information services
To apply, submit a short 500 word essay describing the impact of low health literacy on patients and the role of medical librarian in reducing barriers to health information for people with low health literacy. Please send completed essays to Sandy Oelschlegel at SOelschl@utmck.edu. The deadline for applications is Monday, April 17th.
Each recipient will be required to complete a short survey about their experience and what they learned from the Summit
Please click here for more information
"Developed resources reported in this resource are supported by the National Library of Medicine (NLM), National Institutes of Health (NIH) under cooperative agreement number UG4LM012342 with the University of Maryland, Health Sciences and Human Services Library. The content is solely the responsibility of the authors and does not necessarily represent the official views of the National Institutes of Health."
Accreditation

This activity has been planned and implemented in accordance with the accreditation requirements and policies of the Accreditation Council for Continuing Medical Education through the joint providership of the University of Tennessee College of Medicine and the UT Medical Center Cancer Institute. The University of Tennessee College of Medicine is accredited by the ACCME to provide continuing medical education for physicians.

Education Credits
The University of Tennessee College of Medicine designates this live activity for a maximum of 9.5 AMA PRA Category 1 Credits™. Physicians should claim only the credit commensurate with the extent of their participation in the activity.
PAs, NPs and Nurses: Physician Assistants, Nurse Practitioners and Nurses may use these credit hours toward certification renewal. This credit is acceptable by the American Academy of Physician Assistants (AAPA), American Nurses Credentialing Association (ANCC) and the American Academy of Nurse Practitioners (AANP).

The University of Tennessee College of Pharmacy is accredited by the Accreditation Council for Pharmacy Education (ACPE) as a provider of continuing pharmacy education. Successful completion of this application-based program will provide a statement for nine & 1/2 (9.5) live contact hours credit (0.95 CEUs) and will be mailed within 3 weeks following the program. Successful completion includes attending the session, signing the attendance sheet, and completion of the program evaluation form. UAN: 0064-9999-17-006-L04-P
NABP e-PROFILE ID NUMBER: Your CE credits will also be submitted electronically to NABP. Pharmacists or pharmacy technicians with questions regarding their NABP e-Profile or CPE Monitor should refer to the FAQ section on the NABP website . To receive credit for your participation in this course, all pharmacists must include their NABP e-Profile ID number, along with their date and month of birth. If incorrect information is provided, this will result in "rejected" status from the CPE Monitor. It is the responsibility of the participant to notify The University of Tennessee (within the 60 day submission timeframe) of their corrected information. Otherwise, the completed CE will not be accepted by the CPE Monitor.
Grievance Policy: A participant, provider, faculty member or other individual wanting to file a grievance with respect to any aspect of a program provided or co-provided by the UTCOP may contact the Associate Dean for Continuing Education in writing. The grievance will be reviewed and a response will be returned within 45 days of receiving the written statement. If not satisfied, an appeal to the Dean of the College of Pharmacy can be made for a second level of review.