Office of Continuing Education and Professional Development
Continuing Dental Education Certification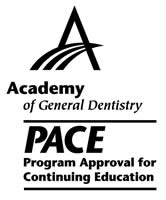 The University of Tennessee Graduate School of Medicine (UTGSM) is designated as an Approved PACE Program Provider by the Academy of General Dentistry (AGD). The formal continuing dental education programs of this program provider are accepted by the AGD for Fellowship, Mastership and membership maintenance credit. Approval does not imply acceptance by a state or provincial board of dentistry or AGD endorsement. The current term of approval extends from 01/01/2010 to 12/31/2017.
AGD credit is accepted by the Tennessee Board of Dentistry for re-licensure credit. Participants licensed outside of Tennessee should check with their licensing board. Groups within the UTGSM, direct sponsors, as well as groups outside the UTGSM, joint sponsors, may apply for AGD/CDE certifcation of their educational activity by completeing the CDE application form up to six months in advance. Please note: Once you begin the web-based application, you must finish it. You will not be able to return to make changes or additions. Please review the requirements before you begin. A disclosure form is required for all course directors, planning committee members and presenters. A sample of the disclosure form is available. All parties involved in the planning of a continuing dental education intervention must abide by the guidelines of the AGD.
Policies Regarding Commercial or Promotional Conflict of Interest
The AGD Planning Committee and staff of the office of Continuing Education and Professional Development, UTGSM are solely responsible for the program content of all CE courses. The AGD Planning Committee will ensure scientific integrity, faculty selection and avoid commercial influence.
Additionally:
All commercial relationships of the AGD Planning Committee, course director(s), and speakers will be fully disclosed prior to the start of the CE activity

Promotional materials and/or product-specific advertisements of any kind will be kept separate from all CE course content

Arrangements for commercial exhibits or advertisements with commercial sponsors will not influence the planning of the CE courses and are not a provision of commercial support

A balanced view of all therapeutic options will be presented at all times and, whenever possible, generic names/terms will be used

Any outside source(s) of financial support will be acknowledged in all printed announcements and brochures and at the beginning of the course

Only unrestricted funding is accepted for any and all CE courses

The responsibility of reviewing course content for conflicts of interest will rest with the AGD Planning Committee and/or the desingated course director
Top
Categories of Certified Activities
Contact Us
Office of Continuing Education and Professional Development
1924 Alcoa Highway
Knoxville, Tennessee 37920
phone - 865-305-9190
fax - 865-305-6823
email: ContinuingEducation@utmck.edu

---
Upcoming CME Courses

October 24-25, 2014 - Big 4 Cancer Conference: Detection * Diagnosis * Treatment * Survivorship
November 3-7, 2014 - Lean for Healthcare
November 8, 2014 - Tenth Annual Diabetes Regional Conference
February 7, 2015 - Eleventh Annual Hematology Conference: An Update on Selected ASH Topics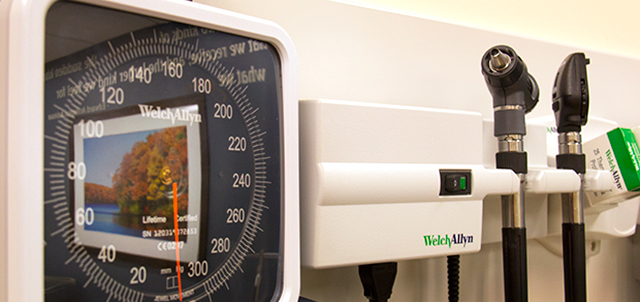 Headlines
The University of Tennessee Graduate School of Medicine
1924 Alcoa Highway
Knoxville, Tennessee 37920 | 865-305-9290
Copyright © 2014