Office of Continuing Education and Professional Development
Continuing Medical Education Certification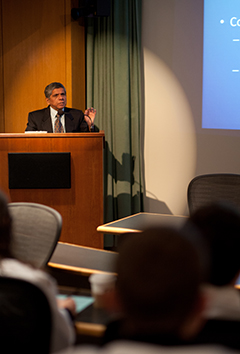 The University of Tennessee College of Medicine (UTCOM) is accredited by the Accreditation Council for Continuing Medical Education (ACCME) to provide continuing Medical Education for physicians. The UT Graduate School of Medicine (UTGSM) is a regional medical campus of the UTCOM in Memphis. The UTGSM is based in Knoxville, Tennessee. Within the UTGSM is the office of Continuing Education and Professional Development (CEPD), which is charged with the management of the ACCME accreditation for the Knoxville campus.
It is important to involve the staff of the CEPD early in the planning process of a continuing medical education activity. Along with meeting very specific requirements, the office of CEPD has many tools and resources. Please contact CEPD if you wish to seek AMA PRA Category 1 credit certification for an activity.
The CEPD currently certifies activities within these three categories:
Directly-Provided Course - One-time only activities planned solely by the CEPD or by the CEPD and a co-provider within a UTGSM academic department. CEPD will provide turn-key management services.

Jointly-Provided Course - One-time only activities planned by the CEPD and a non-accredited, non-UTGSM entity acting as a co-provider. CEPD can provide turn-key management or certification-only services.

Regularly-Scheduled Series (Grand Rounds or Tumor Boards) - The ACCME states: "A course is identified as a regularly scheduled series (RSS) when it is planned to have series with multiple sessions that occur on an ongoing basis (offered weekly, monthly, or quarterly) and are primarily planned by and presented to the accredited organization's professional staff. Examples of activities that are planned and presented as a Regularly Scheduled Series are Grand Rounds, Tumor Boards, and M&M Conferences."
Top
Categories of Certified Activities
Contact Us
Office of Continuing Education and Professional Development
1924 Alcoa Highway
Knoxville, Tennessee 37920
phone - 865-305-9190
fax - 865-305-6823
email: ContinuingEducation@utmck.edu

---
Upcoming CME Courses
April 10-11, 2015 - University of Tennessee Graduate School of Medicine Alumni Reunion
April 17-18, 2015 - Third Annual Medicine Conference: Practice Updates and Skills Development for the Primary Care Physician
April 22, 2015 - John E. Sullivan, D.D.S. Endowed Lecture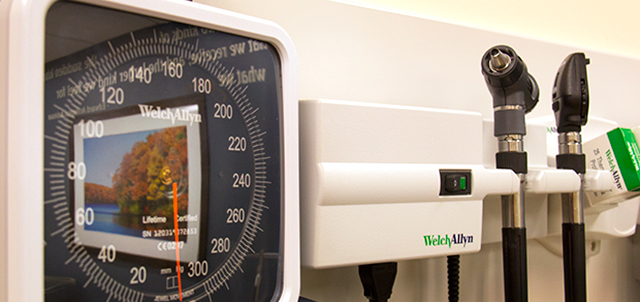 Headlines
The University of Tennessee Graduate School of Medicine
1924 Alcoa Highway
Knoxville, Tennessee 37920 | 865-305-9290
Copyright © 2015