The Department of Pathology
Curriculum
Generally, the first year and one half is largely Anatomic Pathology, while the second and one half year (ending at the end of year three) is largely Clinical Pathology. The fourth year is primarily for electives in Anatomic and Clinical Pathology.
Year One
The first year includes nine months of Surgical Pathology and three months of Autopsy Pathology. Two of the three months of Autopsy Pathology must be successive. The nine months of Surgical Pathology during the first year will include frozen sections, first call specimens, and second call specimens.
Year Two
The second year includes three months of Cytopathology, two months of Dermatopathology, two weeks of Pediatric Pathology, and two weeks of Molecular Pathology. The remaining six months in year two involve clinical pathology with the resident choosing among Hematology, Microbiology, and Transfusion Medicine.
Please note that in years two and three, which are largely Clinical Pathology, four months of Hematology are required, four months of Microbiology are required, five months of Chemistry are required, and three months of Transfusion Medicine are required.
Year Three
Year three involves completion of Clinical Pathology rotations and the resident may choose from Hematology, Microbiology, Chemistry and Transfusion Medicine.
Year Four
The fourth year of the program is designated for electives in Anatomic and Clinical Pathology.
Top
---
Program Evaluation Process
The purpose of the evaluation process is to ensure that rotation goals and objectives are implemented successfully thus producing the desired outcomes. Desired outcomes include improvement in rotation post test scores, improvement in RISE exam scores, and ultimately passage of the American Board of Pathology examination. Successful acquisition of jobs and fellowships also constitute a desired outcome. Behavioral outcomes include the ability to form professional relationships with all people and patients in the working environment, ability to communicate at all levels in the healthcare system, and practice as a competent pathologist. Rotation goals and objectives establish learning objectives for residents and teaching goals for faculty.
Evaluations are intended to provide feedback that allows professional growth and development. As such, evaluations should be completed in such a way as to foster growth and not division within the department. Evaluations should be completed in a timely fashion so that both residents and faculty can derive maximum benefit.
Evaluations in this department can be divided into three main categories resident and faculty evaluations, program evaluations, and annual program reviews. All of the different types of evaluations are interwoven with rotation goals and objectives and outcomes.
Annual Program Review
The Accredited Council for Graduate Medical Education Common Program Requirements state that "the program must document formal, systematic evaluation of the curriculum at least annually. The program must monitor and track each of the following areas: resident performance, faculty development, graduate performance, including performance of program graduates on the certification examination and, program quality. Specifically, residents and faculty must have the opportunity to evaluate the program confidentially and in writing at least annually, and the program must use the results of residents' assessments of the program together with other program evaluation results to improve the program. If deficiencies are found, the program should prepare a written plan of action to document initiatives to improve performance. The action plan should be reviewed and approved by the teaching faculty and documented in meeting minutes."
The department conducts a program review at least annually. All evaluations of the program are discussed in addition to ABP board pass rates, RISE exam scores, recruitment efforts, etc. A checklist created by the Graduate School of Medicine is utilized to ensure that all necessary elements are reviewed. Action plans from the annual program review are presented both within the department and at a Graduate Medical and Dental Education Committee meeting.
---
Pathology Resident and Fellow Classes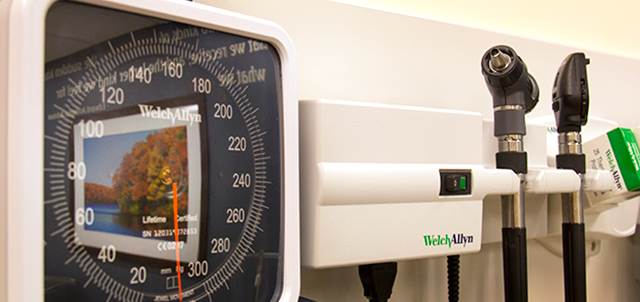 Headlines