The Department of Pathology
Letter from the Chief Resident, 2019
Dear Prospective Applicant,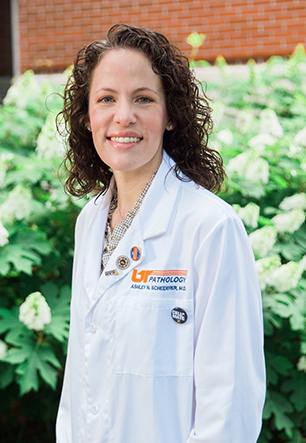 Welcome to the University of Tennessee Pathology Residency Program! I am excited that you are interested in learning about our residency training program. I am extremely proud of our program with its strong mission of service, education and research. Our pathology residents emerge as confident and skilled pathologists who graduate well-prepared to succeed in their future endeavors.

Our training is centered around one academic hospital, the University of Tennessee Medical Center, in Knoxville, Tennessee. Additional rotations at outside institutions enrich our core pathology education. East Tennessee harbors a distinctive patient population providing unique educational experiences. As the region's only Level I Trauma Center, dedicated heart hospital, and ever-growing Cancer Institute, we provide exposure to a high volume of diverse cases with varying levels of complexity. Our case volume per year averages over 30,000 surgical pathology specimens, 50,000 cytology specimens, and ample clinical pathology cases. At the Knox County Regional Forensics Center, residents learn from the state's renowned medical examiners, performing both medical and forensic autopsies. Additionally, we rotate with local private practices, including pediatric pathology, dermatopathology, and molecular pathology groups, that enhance our education by providing immersion into subspecialty pathology.

Pathology residents participate in a variety of research projects with department faculty members. As a part of an academic institution whose mission stresses the importance of evidence-based medicine, there are plenty of opportunities to collaborate and participate in intra- and interdepartmental scholarly activities. Our residents and faculty are actively involved in research, and every resident is afforded travel opportunities and educational leave to present at national conferences.

Through graduated responsibility, our program encourages resident autonomy while creating an atmosphere of teamwork and support. Residents will find themselves surrounded by a team of enthusiastic and dedicated senior residents, faculty, laboratory personnel, and support staff. Our pathology team members are supportive and approachable. I am also proud to say that our residents work together and celebrate each other's achievements.

Living in Knoxville is an important perk that deserves mentioning. We are minutes away from the greenways of the Smoky Mountains, the "blueways" of Lake Loudon and the Tennessee River and a vibrant downtown. There is something for everyone to enjoy in this city - beautiful terrain to hike and bike, diverse restaurants to enjoy, and live music venues and minor league sporting events. With the University of Tennessee nearby, college sports are certainly a favorite pastime. East Tennessee is an amazing place to live and work!

I hope you will consider UT Knoxville in your application process, and I look forward to meeting you when you interview in the fall. If you have questions about our program or about living in Knoxville, please do not hesitate to contact me. I wish you the best this application season!

Sincerely,
Ashley Scheiderer, MD
Third Year
Pontificia Universidad Catolica Madre y Maestra
AScheiderer@utmck.edu

---
Pathology Resident and Fellow Classes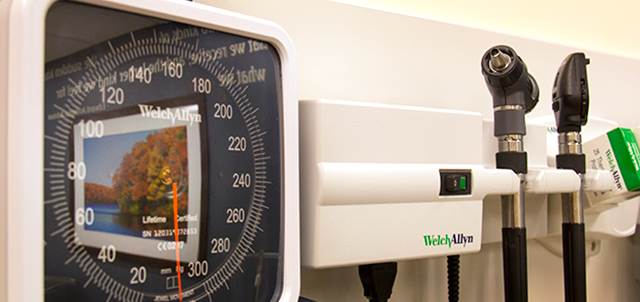 Headlines