The Department of Pathology
Application Information
Only applications submitted through ERAS© (Electronic Residency Application Service - Association of American Medical Colleges) will be considered. More information about ERAS may be obtained from the Association of American Medical Colleges web site. For your application to be considered and reviewed, the following documents should be submitted through ERAS:
Curriculum Vitae
One page personal statement
Medical School Transcript
Dean's letter (when available)
Three letters of reference
Official transcript of USMLE or COMLEX scores
ERAS Post Office opens September 1 to all ACGME accredited residency programs. This is the date that applications begin to be downloaded. For application consideration, candidates must apply no later than December 1. Applicants selected to interview will be contacted by the residency coordinator, and an interview date will be scheduled. Interviews are conducted on Fridays beginning in late October and are completed by the end of December. We typically do not interview during the month of January.
Below is a list of International Medical Schools which do not meet Tennessee state eligibility requirements:
CETEC University, Santo Domingo (closed)
CIFAS University, Santo Domingo (closed)
UTESA University, Santo Domingo
World University, Santo Domingo (closed)
Spartan Health Sciences University, St. Lucia
University of Health Sciences Antigua, St. John's
Universidad Eugenio Maria de Hostos (UNIREMHOS), Dom. Rep.
Universidad Federico Henriquez y Carvajal, Dom. Rep.
St. Matthew's University, Grand Cayman
Kigezi International School of Medicine, Cambridge, England and Uganda
Additional Information for International Medical Graduates
Our residency program is open to international medical graduates. In order to be competitive, an applicant should have scores of at least 82 on both steps I and II CK of the USMLE in the first attempt and a passing score on Step 2 CS on the first attempt. Step 3 is not required, but applicants who have already passed may be given preference. Fluent conversational and written English is required. While prior US experience, including clinical training or an advanced degree, from a US institution is not required, it is desirable. The University of Tennessee Graduate School of Medicine sponsors only J1 visas for residents.
Top
---
Pathology Residenct and Fellow Classes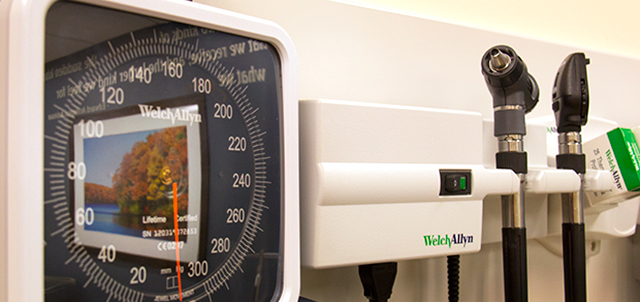 Headlines
The University of Tennessee Graduate School of Medicine
1924 Alcoa Highway
Knoxville, Tennessee 37920 | 865-305-9290
Copyright © 2017