Cardiovascular Disease Fellowship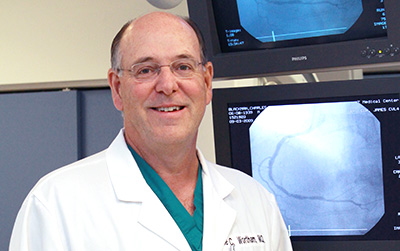 Thank you for your interest in the University of Tennessee Graduate School of Medicine Cardiovascular Disease Fellowship Program. Our three-year, ACGME approved, cardiovascular disease fellowship program is designed to develop the internal medicine residency program graduate into an expert consultative cardiologist capable of pursing a clinical or academic career or further subspecialty training in cardiovascular medicine. At the beginning of the program, the professional goals of the fellow are solicited, and a program is designed to facilitate the fellow's progress toward meeting those goals. During the fellowship, the fellow has the opportunity to pursue more specialized training in invasive cardiac catheterization, echocardiography, electrophysiology, nuclear cardiology, or computed tomographic cardiac imaging through program design and the appropriate selection of electives. The fellowship program follows the American College of Cardiology recommendations for Core Cardiology Training in Adult Cardiovascular Medicine (COCATS).
Inpatient training takes place at the University of Tennessee Medical Center at Knoxville, a tertiary referral center and Level-I Trauma Center serving the entire East Tennessee region. During the consultative and critical care rotations, the fellow treats inpatients with the entire range of cardiovascular disorders. During the required and elective rotations, the fellow receives extensive training in electrocardiography, exercise stress testing, echocardiography, nuclear cardiology, and diagnostic cardiac catheterization. Higher level training is available in any of the above subspecialty areas at the fellow's request and with program director approval. Ambulatory training takes place in the Heart Lung Vascular Institute, which adjoins the hospital. There the fellow evaluates cardiovascular disease patients in a private practice setting and follows the fellow's own panel of patients in a continuity clinic. Throughout the fellowship, the fellow works closely with a research mentor on a research project of the fellow's choosing. The fellow is provided with six months of dedicated research time during the third year of the fellowship to complete the research project.
Please refer to our web site for information about our fellowship faculty. If you are in the process of applying for a cardiovascular disease fellowship position, please take a moment to read about some of the strengths of our program and our application process.
I thank you sincerely you for your interest in our program.
Dale C. Wortham, MD, Program Director

The R. A. Obenour, Jr., Award for steadfast dedication to excellence in teaching was presented to Dale Wortham, MD, Professor and Program Director of the Cardiovascular Disease Fellowship program. More >>

The University of Tennessee Graduate School of Medicine
1924 Alcoa Highway
Box U-114
Knoxville, TN 37920
Phone (865) 305-6324
Fax (865) 305-6849