The Department of Medicine
Cardiovascular Disease Fellowship Program
Letter from the Chiefs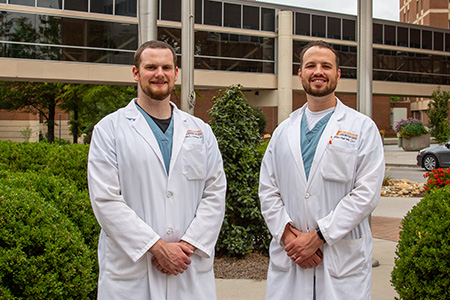 Dear Prospective Applicant:

Welcome to the University of Tennessee Cardiology Fellowship Program in Knoxville! We are excited that you are interested in learning about our fellowship training program. We are extremely proud of program and its commitment to excellence. Our fellows graduate as confident and skilled cardiologists well-prepared to succeed in a variety of clinical settings.

Our training is centered around a large academic hospital, the University of Tennessee Medical Center, in Knoxville, Tennessee. East Tennessee harbors a distinctive patient population providing a unique educational experience. The University of Tennessee Medical Center is a Level 1 Trauma Center that provides care to patients in radius of approximately 200 miles, including a high volume of critically ill cardiac patients. Our case volume per year averages more than 24,775 echocardiograms, 2,607 cardiac catheterizations, 778 PCIs, 113 TAVRs, 867 cardiac devices, and 5,260 stress tests.

Cardiology fellows participate in a variety of research projects with department faculty members. There are plenty of opportunities to participate in intra- and interdepartmental scholarly activities. Our fellows and faculty are actively involved in research, and every fellow is afforded travel opportunities and educational leave to present at national conferences and meetings.

Our program encourages fellow autonomy while providing a supportive educational atmosphere facilitated by experienced, attentive faculty in a collegial setting. University Cardiology currently employs 26 cardiologists and continues to grow. Previous graduates have chosen careers in all aspects of cardiology.

East Tennessee is an amazing place to live and work! Knoxville was named of the Top 50 Best Places to Live in the USA by U.S. News & World Report in 2019. Located in the foothills of the beautiful Smoky Mountains, Knoxville is full of beautiful trails for hiking and biking, award-winning restaurants, and great live music venues. Home to the University of Tennessee, there is no shortage of avid college sports fans, either.

We hope you will consider UT Knoxville in your application process. We look forward to meeting you when you interview in the fall. If you have questions about our program or living in East Tennessee, please do not hesitate to contact us. We wish you the best during this application season.
Sincerely,
Drs. James Livesay and Justin Harrell
Chief Fellows
---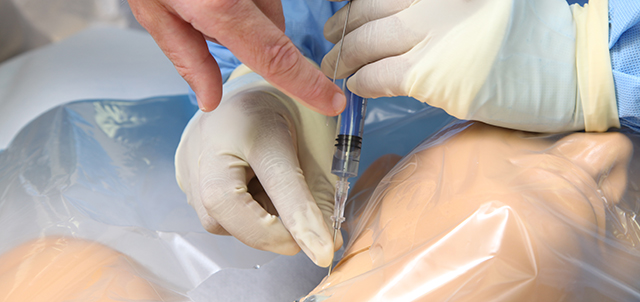 Medical Simulation
Simulation is the imitation of real-life experience including the use of task and virtual reality trainers, as well as standardized patients to refine technical and clinical skills of healthcare professionals. At the UT Center for Advanced Medical Simulation, the goal is continual improvement in quality of patient care and safety through education, practice, and assessment. Simulation can replicate almost any diagnostic or therapeutic situation, from simple IV insertions using low-fidelity task technology to complicated surgeries using high-fidelity, computerized manikins or virtual reality modules.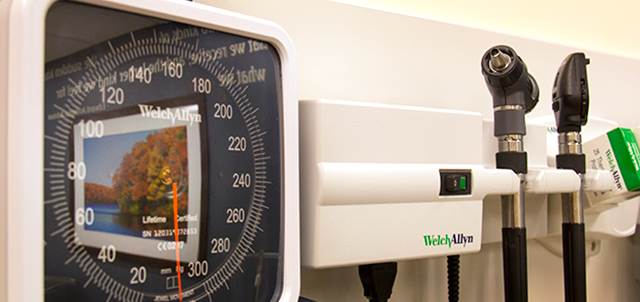 Headlines
The University of Tennessee Graduate School of Medicine
1924 Alcoa Highway
Knoxville, Tennessee 37920 | 865-305-9290
Copyright © 2022