The Department of Medicine
Cardiovascular Disease Fellowship Program
Letter from the Chiefs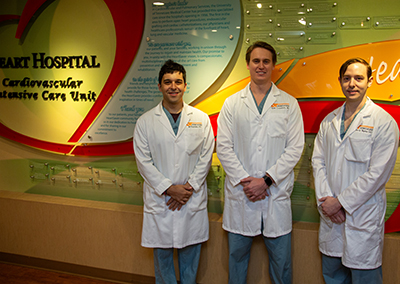 Dear Prospective Applicant,
Welcome to the University of Tennessee Cardiology Fellowship Program in Knoxville! We are thrilled that you have expressed interest in our fellowship training program. Our program takes immense pride in its commitment to excellence, and we are excited to share with you the enriching opportunities it offers. As a fellow in our program, you will receive comprehensive training and emerge as a confident and skilled cardiologist, well-prepared to excel in various clinical settings.
Our training is based at the University of Tennessee Medical Center in Knoxville, TN which is the major regional academic center. East Tennessee boasts a distinct patient population, providing a unique and valuable educational experience. The medical center, designated as a Level 1 Trauma Center, extends its care to patients within a radius of approximately 200 miles, handling a high volume of critically ill cardiac cases. Our program offers an exceptional case volume, including over 21,000 echocardiograms; 2,700 cardiac catheterizations; 770 percutaneous coronary interventions (PCIs); 131 transcatheter aortic valve replacements (TAVRs); 986 cardiac devices; and 2,700 stress tests annually.
At our fellowship program, you will actively engage in a variety of research projects alongside esteemed faculty members. Opportunities for intra- and interdepartmental scholarly activities abound, allowing you to contribute significantly to advancing cardiovascular medicine. We actively support your involvement in research endeavors, and fellows routinely travel to present at national conferences and meetings.
Throughout your training, we encourage and foster fellow autonomy within a supportive educational atmosphere. Our experienced and attentive faculty members are committed to your growth and development, creating a collegial setting that facilitates your learning journey. Currently, University Cardiology employs 26 skilled cardiologists and continues to expand its scope. Graduates from our program have pursued careers in various specialized fields within cardiology including several who have stayed on as current teaching faculty.
Beyond the professional opportunities, East Tennessee offers an exceptional quality of life. Knoxville, named one of the Top 50 Best Places to Live in the USA by U.S. News & World Report in 2019, captivates residents with its proximity to the stunning Smoky Mountains. The city boasts scenic trails for hiking and biking, a vibrant culinary scene with award-winning restaurants, and a rich music culture with outstanding live music venues. Being the home of the University of Tennessee, Knoxville attracts a lively community of avid college sports fans.
We genuinely hope that you will consider UT Knoxville during your application process. We eagerly await the opportunity to meet you during the fall interviews, where you will also have the chance to interact with current faculty and fellows. If you have any inquiries regarding our program or living in East Tennessee, please do not hesitate to reach out to us. We extend our best wishes to you throughout this application season.
Sincerely,
Drs. Michael Kopstein, John Taylor, Tyler Coombes
Chief Fellows, University of Tennessee Cardiology Fellowship Program
---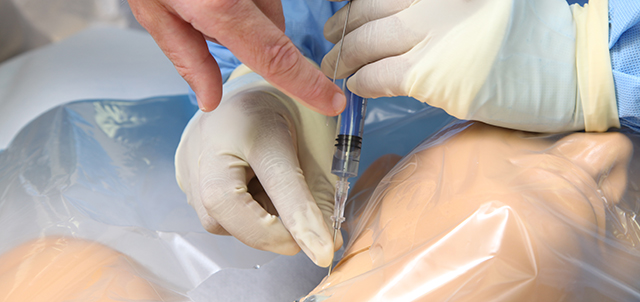 Medical Simulation
Simulation is the imitation of real-life experience including the use of task and virtual reality trainers, as well as standardized patients to refine technical and clinical skills of healthcare professionals. At the UT Center for Advanced Medical Simulation, the goal is continual improvement in quality of patient care and safety through education, practice, and assessment. Simulation can replicate almost any diagnostic or therapeutic situation, from simple IV insertions using low-fidelity task technology to complicated surgeries using high-fidelity, computerized manikins or virtual reality modules.