Cancer Research Presented at 3rd Annual Cancer Research Symposium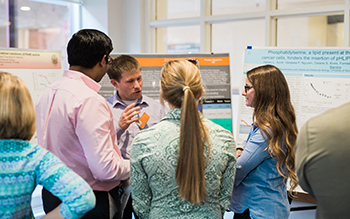 The 3rd Annual Cancer Research Symposium featured the latest in cancer research by UT investigators, including a poster presentation program to share research and collaborate on new ideas, and a presentation by featured speaker Daniel DiMaio, MD, PhD, the Waldemar Von Zedtwitz Professor of Genetics and Professor of Molecular Biophysics and Biochemistry and of Therapeutic Radiology and Deputy Director of the Yale Cancer Institute. More than 20 research poster projects were featured including collaborations among UT institutions as well as national and international collaborations. The symposium is sponsored by UT Cancer Community of Scholars, UT Medical Center, UTK Office of Research and Engagement, Cancer Institute, Departments of Biochemistry and Cellular & Molecular Biology, Genome Science & Technology, Nutrition, Microbiology, and Center for Environmental Biotechnology.
Dr. DiMaio's presentation discussed, "Building proteins with minimal chemical complexity," noting that most biochemical reactions are carried out by proteins that are hundreds or thousands of residues long and consists of amino acids with 20 or more chemically distinct side-chains. By exploiting the unique chemistry of protein segments that cross membranes and the power of genetic selection, his team has constructed the simplest biologically active proteins ever described. These 26-residue proteins, named traptamers, provide novel tools to understand protein function and manipulate cell behavior.
Several UT Graduate School of Medicine research projects were included among the poster presentations. View abstracts for all UT cancer research projects.
A method for identifying patients with multiple myeloma or monoclonal gammopathy of unknown significance who are at risk of developing light chain amyloidosis
Emily Martin, Angela Williams, Eric Heidel, Sarah Adams, Ronald Lands, Stephen Kennel and Jonathan Wall
Liposomal bupivacaine and pre-operative acetaminophen; Useful in minimally invasive surgery too?
Kelly Schwirian, Randi Connor, Kristopher Kimball, Eric Heidel, S K Adams, Stacy Lenger and Larry Kilgore
Anticancer properties of resin isolated from Sciadopitys verticillata
David Yates, Hugh Miller III, James Foster, T.A. Ford, Kimberly Gwinn
Supplemental selenium may decrease ovarian cancer risk in African-American Women
Paul Terry, Bo Qin, Fabian Camacho, Patricia Moorman, Anthony Alberg, Jill Barnholtz-Sloan, Melissa Bondy, Michele Cote, Ellen Funkhouser, Kristin Guertin, Edward Peters, Ann Schwartz, Joellen Schildkraut and Elisa Bandera
Changing the quantitative paradigm in PET/CT
Dustin Osborne
Molecular Imaging & Translational Research Program, University of Tennessee Graduate School of Medicine
---
Dr. Goldman Receives Lifetime of Excellence Award for Vascular Surgeons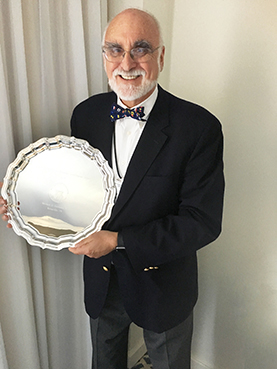 Mitchell Goldman, MD, Assistant Dean for Research and retired vascular surgeon, received the Rudolph Matas Award from the Southern Association for Vascular Surgeons for a lifetime of excellence, achievement and contributions to the field of Vascular Surgery, and service to the organization. Dr. Matas has been called the "Father of Vascular Surgery" and the Rudolph Matas Award was initiated in 2004.
The Rudolph Matas Award is the highest award bestowed by the Southern Association for Vascular Surgery. In the 41-year history of the Association, only 13 members have been honored with the Matas Award. Dr. Goldman has served the Southern Association for Vascular Surgery in many capacities with distinction, most notably as its 28th President. His basic research, clinical investigations, mentorship, and leadership in the field of vascular surgery are widely known and respected. At The University of Tennessee Medical Center, Dr. Goldman assisted Kimball Maull, former Surgery Chair, in re-building an accredited Surgery program including education, research, a kidney transplant program and a vascular surgery program. Dr. Goldman performed the first kidney transplant at the medical center in 1985, which still has the only kidney transplant program in Knoxville. Dr. Goldman went on to serve as Chair of Surgery for more than 15 years from 1998-2015.

---
UTGSM Programs Meet Full ACGME Requirements


William Metheny, PhD, Assistant Dean & Designated Institutional Official, Graduate Medical and Dental Education, announced that the UT Graduate School of Medicine has achieved full accreditation status without citations for its 15 residency and fellowship programs accredited by Accreditation Council for Graduate Medical Education (ACGME). In July 2013, the ACGME implemented its "Next Accreditation System," reviewing programs annually based on performance reports rather than every 3-5 years under the former accreditation system.
Dr. Metheny said, "Unfortunately, the ACGME provides no comparative data on the number of citations other institutions and their programs may be carrying, but I would contend that we are exactly where the ACGME would like to see all of their institutions, 100% in compliance with their requirements."
UTGSM programs accredited by the ACGME include Anesthesiology, Family Medicine, Internal Medicine, Transitional Year, Obstetrics and Gynecology, Pathology, Diagnostic Radiology, General Surgery and Urology residency programs as well as fellowship programs in Cardiovascular Disease, Interventional Cardiology, Pulmonary Disease, Sports Medicine, Surgical Critical Care and Vascular Surgery.
The ACGME is an independent, not-for-profit, physician-led organization that sets and monitors the professional educational standards essential in preparing physicians to deliver safe, high-quality medical care to all Americans.

---
Employees Awarded for Excellence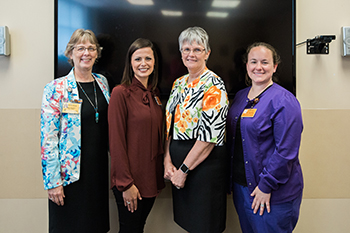 The UT Graduate School of Medicine recently honored employees with the 11th annual Employee Excellence Awards program. Excellence Awards are given to staff members who go beyond the scope of their jobs by providing outstanding job performance, courtesy and customer service, community service and leadership. Employees recognized this year are Brenda Chaves, Maylea Arthur, Deborah Strahler, and Jennifer Parris-Horner.View photos from the Awards presentations and luncheon on Flickr.



Excellence in Community Service
Maylea Arthur
Medical Administrative Assistant
Family Medicine
In addition to coordinating resident schedules, Maylea Arthur coordinated a department team building day for the entire Family Medicine department including faculty, staff and residents. For the event, Arthur scheduled for 75 team members to volunteer at four different area non-profit organizations including Young Williams, Second Harvest Food Bank, Keep Knoxville Beautiful and the Love Kitchen. In addition to community service, the event included lunch and team building activities at South Knoxville Community Center.
Of Arthur's efforts, Kelly McDaniel, Family Medicine Manager, said, "Maylea has shown great leadership skills since taking on her role as residency coordinator. Also, she coordinated this entire event and did an outstanding job. We are excited to do it again next year."
Excellence in Courtesy and Customer Service
Brenda Chaves
Administrative Specialist
Dean's Office
Brenda Chaves supports the administration office of the UT Graduate School of Medicine, specifically providing support to William Metheny, PhD, Assistant Dean for Graduate Medical and Dental Education, and Mitchell Goldman, MD, Assistant Dean for Research. In her role, Chaves is said to always go above and beyond to support the departments that work under the deans. Specifically, Chaves has also taken on coordinating several events including Resident and Fellows Research Day, the Resident Welcome Dinner, as well as assisting in initiation of a research advisory board.
In nominating her, Kristen Vandergriff, Research Coordinator, said, "Brenda is the type of person you call any time with a question and she either knows the answer or she will find it for you. She never complains or acts too busy to help anyone out. She always completes tasks quickly and efficiently with a smile on her face."
Excellence in Leadership
Jennifer Parris-Horner
Medical Service Aid
Family Medicine
In addition to her clinical duties, Jennifer Parris-Horner helped lead the effort to implement a new electronic medical records system for Occupational Medicine after finding the one in use was not meeting the needs of the clinic. She acted as a project manager, coordinating between the IT staff, the Family Medicine doctors and staff, and the EMR vendor. It was noted that she often worked after hours to assist in its implementation while keeping up with her normal clinical work.
In nominating her, Don Peruski said, "I worked with Jennifer to implement the new EMR system and we continue to work together to expand its capabilities. This is a full-time job that Jennifer did while doing all of the things she normally does on a daily basis."
Excellence in Job Performance

Deborah Strahler
Director
UTGSM Business Office
Deb Strahler manages the Business Office for the Graduate School of Medicine. She is noted for maintaining an extremely high level of productivity while also overseeing four employees. She is known for her knowledge of UT policies and accounting practices, which help keep all of the business functions running smoothly.
In nominating her, Patti Rebholz, Coordinator, said, "Since September, Deb has come into the office early and left late almost every day, handling complex issues as well as answering all questions that come her way with a smile and her signature laugh."
---
University Anesthesiologists Announces $1.5 Million Philanthropic Commitment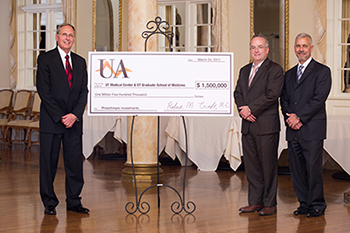 Robert M. Craft, MD, Chair of the Department of Anesthesiology and University Anesthesiologists' Chief Manager, recently announced that the physician group, University Anesthesiologists, has made a four-year $1.5 million philanthropic commitment to The University of Tennessee Medical Center and the UT Graduate School of Medicine. The contribution will fund initiatives including educational and training opportunities for anesthesiology residents and nurse anesthetists, expanded faculty training and development, program and equipment needs at the UT Center for Advanced Medical Simulation and impactful fundraising endeavors that benefit the medical center's Centers of Excellence and other organizational priorities.
Dr. Craft also announced plans to establish an endowed chair in the Department of Anesthesiology. This endowment, once fully funded, will be named for Jerry L. Epps, MD, former Chair of the Department of Anesthesiology and current Chief Medical Officer for The University of Tennessee Medical Center.
The endowed chair will offer additional financial support to further the department's goals, assist the Department of Anesthesiology in recruiting and retaining nationally recognized faculty, and provide discretionary funding to elevate academic programs, propel research, and make innovative advances in the department's scholarly work.
Since its founding in 1979, University Anesthesiologists (UA) has provided the physician leadership for the Department of Anesthesiology and the Anesthesiology Residency Program. As such, the The University of Tennessee Medical Center mission to serve through healing, education and discovery is central to the UA's mission, making UA virtually synonymous with the Anesthesiology Department at the medical center for 38 years.
---
Forensic Dentistry Fellows Expand Skills After More Than 20 Years in Practice

Twenty years after retiring from the University of Tennessee, Professor Emeritus Bill Bass, founder of the University of Tennessee Anthropological Research Facility, a.k.a., the "Body Farm," is inspiring dentists to develop skills in forensic dentistry.
Three years ago, the UT Graduate School of Medicine at The University of Tennessee Medical Center developed a Forensic Dentistry Fellowship, one of the first U.S. programs of its kind to train a new generation of forensic dentists. This year, both of its fellows are expanding their skills after more than 20 years of practicing dentistry.
In 2014, Beverly Hedgepeth, DDS, a general dentist in private practice, attended a forensic dentistry seminar featuring Bass who inspired her to pursue this field. While dentists are well-versed in noting the tiny differences between people's teeth and restorations, dentists are typically working within their clinical practices noting if patients have cavities, have had injuries, or have other dental needs that need to be addressed. Forensic odontology is the application of dental knowledge to legal matters and includes identifying people through the unique characteristics of their dental structures. While dentists are well-versed in noting the tiny differences between people's teeth and restorations, dentists are typically working within their clinical practices noting if patients have cavities, have had injuries, or have other dental needs that need to be addressed.
Knowing which antemortem dental records to request from suspected decedents, such as with the Gatlinburg fires, may be routine, while at other times the matching can be challenging. Sometimes, according to Hedgepeth, those dental records may be dated and not contain more recent changes such as extracted teeth or fillings done elsewhere.
Hedgepeth hopes to become board certified in the forensic specialty following the fellowship. Certification is a rigorous process requiring expertise in civil litigation, age estimation, disaster victim identification, and bite mark analysis, as well as years of hands-on experience in human identification.
Once board certified, these dentists are called upon for assistance after natural and terrorist mass disasters, such as the recent fires, or asked to render professional opinions regarding age and identity.
William Hartel, DMD, is also a forensic dental fellow. He is an assistant professor for the UT College of Dentistry, is the dental director of Healing Hands Health Center in Bristol, Tennessee, where he supervises dental students. Similarly, he was inspired by Dr. Bass speaking at a dental conference.
Forensic dentistry is actually Hartel's second late-career-related change. After practicing for 26 years, at age 50, Hartel joined the U.S. Army and deployed to Afghanistan, Kuwait and Iraq to provide dental care to service members under a wide range of settings.
He said, "I spent a lot of time in the operating room. Many times, I was the only one who had ever seen inside a mouth, working on teeth and gums and the jaw." Hartel said his work was not limited to service personnel, occasionally treating military work dogs as well.
As a fellow, Hartel adds that the program allows him to apply his dental knowledge to situations outside the clinic, making use of three decades of clinical practice.
Hartel also stated that, "In school we learned that different temperatures burn or melt dental materials, and while these observations may not apply to my patients, in a fire, I have to examine the remnants and consider what type of filling was thermally destroyed.
"In forensic dentistry, we're not examining teeth to fix a problem. You're taking pieces of a puzzle to tell a story. Sometimes you have a nice corner piece, but sometimes all you have is a piece of the sky."
To learn more about the Department of General Dentistry or the Forensic Dentistry Fellowship, call the Graduate School of Medicine at (865) 305-9440 or visit http://gsm.utmck.edu/dentistry/fellowship.cfm#forensic.
---
New Online Breast Cancer Nomogram Predicts Oncotype DX Breast Cancer Recurrence Score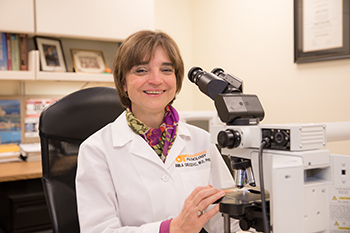 Amila Orucevic, MD, PhD, Associate Professor of Pathology, has created a nomogram to predict the Oncotype DX breast cancer recurrence score in collaboration with John Bell, MD, Professor and Director of the Cancer Institute; Alison McNabb, MS, Director of Health Information and Management Services; and Eric Heidel, PhD, Biostatistician and Assistant Professor. This nomogram can be used to help clinicians and patients evaluate the probability that a patient's breast cancer has a low-risk or a high-risk Oncotype DX recurrence score. The nomogram uses readily available clinical surrogates to predict a recurrence score otherwise obtained by pathology analysis.
Oncotype DX is a commercially available 21-gene breast cancer test that predicts the 10-year likelihood of breast cancer recurrence for patients treated with tamoxifen. It also helps determine the benefit of using chemotherapy along with anti-estrogen therapy for the same patients. Oncotype DX test is an expensive test and is used in approximately 30% of eligible breast cancer patients in the United States and in less than 20% of breast cancer patients in Europe. The nomogram created at the UT Graduate School of Medicine at the University of Tennessee Medical Center helps predict the Oncotype DX breast cancer recurrence test results without actually performing the test.
The team's project was published in the May issue of Breast Cancer Research and Treatment (DOI: 10.1007/s10549-017-4170-3) and outlines the utilization of this nomogram. The nomogram uses clinicopathologic variables readily available from any breast cancer patient pathology report to predict the Oncotype DX recurrence score.
"The use of breast cancer genomic prognostic assays, such as Oncotype DX, MammaPrint, EndoPredict and others, is an ideal way of practicing personalized medicine for each breast cancer patient. These assays provide prognosis for breast cancer patients while identifying ones for which chemotherapy treatment may not be necessary based on the analysis of the genetic makeup of the breast cancer cells of each individual breast cancer patient. Unfortunately, these tests are expensive and are not affordable or available for many breast cancer patients," said Dr. Orucevic.
"Therefore, our nomograms may be useful tools to help doctors worldwide select patients for which further Oncotype DX testing may or may not be necessary. They can also be used for patients who can't afford or access this testing," said Dr. Orucevic.
View the nomogram or learn more about the Cancer Institute.
---
Dr. McConville Named Anesthesiology Residency Program Director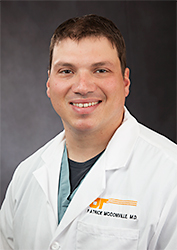 Patrick O. McConville, MD, Assistant Professor Anesthesiology, assumed the role of Program Director for the Anesthesiology Residency Program in March.
After completing his residency training in 2009 with the UT Graudate School of Medicine, followed by fellowship training in Obstetric Anesthesia at Wake Forest University, he returned to the Department of Anesthesiology in 2010 to join the faculty.
He has actively participated in student and resident education since returning to the Graduate School of Medicine, most recently serving as an Associate Program Director for the residency program. Dr. McConville has also been the recipient of numerous honors, including the Excellence in Teaching Award in 2011 and again in 2014.

---
Dr. Matthew Mancini Named TMA President-Elect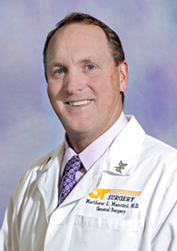 The Tennessee Medical Association, the state's largest professional organization for physicians, has announced that Matthew Mancini, MD, FACS, Associate Professor and Chief of Surgery's Division of General Surgery, has been named 2017 President-Elect.
Dr. Mancini has been a member of TMA since 1999. He has served on the TMA Board of Trustees, the Membership Committee and the Continuing Medical Education Advisory Committee. He is also a graduate of TMA's John Ingram Institute for Physician Leadership. Locally, Dr. Mancini is president of the Knoxville Academy of Medicine and serves as governor of the KAM Foundation.
Dr. Mancini received his medical degree from Mercer School of Medicine in 1994 followed by his General Surgery Residency with the UT Graduate School of Medicine from 1994-1999. Upon graduating from his residency, he joined the Graduate School of Medicine faculty and began practicing with University Surgical Associates, PC.

---
Family Medicine Serves Knoxville with Team Building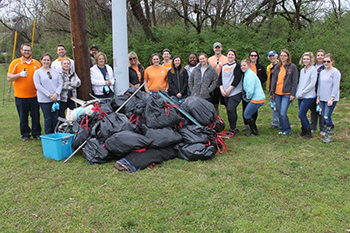 The Department of Family Medicine held its first Department Volunteer Day, organizing 75 of its faculty, residents and staff into four teams to participate in volunteer activities at four local non-profit organizations. In addition to serving Knoxville, the goal of the day was to give Family Medicine team members a chance to meet and connect with physicians, nurses and staff they don't get to interact with on a day-to-day basis. The day of activities was organized by Maylea Arthur, Residency Coordinator, and included lunch and games at a local community center. Organizations served included the Love Kitchen, Keep Knoxville Beautiful, Second Harvest Food Bank, and Young Williams Animal Shelter. See more photos on the UT Family Medicine Residency - Knoxville Facebook page.
---
Beeler Recognized as Distinguished Health Information Specialist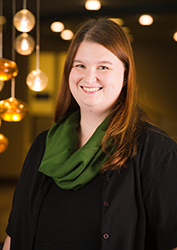 Congratulations to Cynthia Beeler, MLS, AHIP, for her Distinguished Membership into the Academy of Health Information Specialists (AHIP). The AHIP credential represents the highest standards of professional competency and achievement in the field of health care information.
Beeler serves as an associate professor and clinical librarian at the Health Information Center-Preston Medical Library. Her research focus includes health literacy, reference trends, clinical librarianship's impact on patient care, and the impact of consumer health information training on public library staff. Mentoring interests include teaching methods of literature searching, research assistance in literature searches for evidence-based medicine, and construction of literature searches for systematic reviews and IACUC. Beeler joined the UT Graduate School of Medicine team in 2005.
---
Dr. Jackson Wins UTHSC COM Golden Apple Award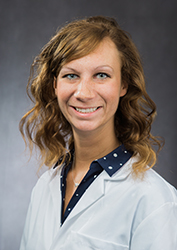 Lesley Jackson, MD, second-year Internal Medicine Resident, was awarded a Golden Apple teaching award for Internal Medicine Resident by the UT Health Science College of Medicine students. Golden Apple awards are awarded to faculty and residents for their dedication and commitment to teaching and for their contributions to the medical education of all students in the College of Medicine. These outstanding teachers of medicine were honored at the College of Medicine Caduceus Ball, an annual event to honor graduating seniors and faculty/resident teachers in the UTHSC COM. In addition to Dr. Jackson, winners are:
Award Recipient

Department

Award Description

Angela Cantrell, Ph.D.

Anatomy & Neurobiology

Golden Apple - Structural Basis of Normal Body Function

David Maness, D.O.

Family Medicine (Jackson Clinic)

Golden Apple - Family Medicine Attending

Joseph Weems, M.D.

Family Medicine (St. Francis)

Golden Apple - 2016 Subspecialty Attending (Palliative Care)

Jeffrey Nelson, M.D.

Family Medicine (St. Francis)

Golden Apple - Family Medicine Resident

Beth Choby, M.D.

Medical Education

Golden Apple - Principles of Clinical Medicine (PCM)

Robert Bradsher, M.D.

Medicine-General Internal Medicine

Overall Outstanding Attending
Golden Apple - Internal Medicine Attending

Steve Nace, M.D.

Medicine-General Internal Medicine
Medical Education

Overall Outstanding Clinical Lecturer

Sara Cross, M.D.

Medicine-Infectious Disease

Outstanding Second Year Lecturer

Lesley Jackson, M.D.

Medicine-Knoxville GSOM

Golden Apple - Internal Medicine Resident

Barry Wall, M.D.

Medicine-Nephrology

Golden Apple - Hematological, Renal & Cardiovascular Organ Systems

Muthiah Muthiah, M.D.

Medicine-Pulmonary

Golden Apple - Dermatological, Pulmonary, Rheumatic & Musculo/Skeletal

Mark A. Miller, Ph.D.

Microbiology, Immunology & Biochemistry

Outstanding First Year Lecturer
Outstanding First Year Course Director
Golden Apple - Common Mechanisms of Disease

Mervat N. Wahba, M.D.

Neurology

Overall Outstanding Clerkship Director
Golden Apple - Neurology Attending

Chris Collins, M.D.

Neurology

Golden Apple - Neurology Resident

Gregory Burana, M.D

Obstetrics & Gynecology

Golden Apple - Obstetrics & Gynecology Resident

Owen Phillips, M.D.

Obstetrics & Gynecology

Golden Apple - Endocrine, Reproductive/Breast & Urogenital Organ Systems
Golden Apple - Obstetrics & Gynecology Attending

Cecil Rhodes, M.D.

Otolaryngology

Golden Apple - Subspecialty Resident (Otolaryngology)

Travis Kauffman, M.D.

Pediatrics

Golden Apple - Pediatrics Resident

Wesley Smith, M.D.

Pediatrics

Golden Apple - Pediatrics Resident

Lauren Mutrie, M.D.

Pediatrics

Golden Apple - Pediatrics Attending

Vicki Park, Ph.D.

Pediatrics & Medical Education

Golden Apple - Molecular Basis for Normal Body Function

Sandra Arnold, M.D.

Pediatrics-Infectious Disease

Golden Apple - Subspecialty Attending (Pediatric Infectious Disease)

Cynthia Carter, M.D.

Psychiatry

Golden Apple - Psychiatry Resident

Khyati Kothari, M.D.

Psychiatry

Golden Apple - Psychiatry Attending

Renate Rosenthal, Ph.D.

Psychiatry

Golden Apple - Central-Peripheral Nervous System/Psychiatry

Leah Hendrick, M.D.

Surgery

Golden Apple - Surgery Resident

Jeremiah L. Deneve, D.O.

Surgery

Golden Apple - Surgery Attending
---
Knoxville Forensics Conference for Dental Professionals Offers Hands-On Forensics Training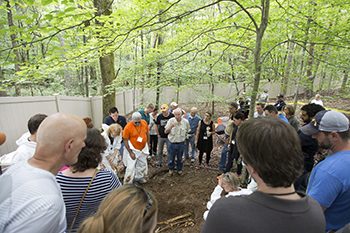 A unique conference in Knoxville, Tennessee, gives dental professionals exposure to current forensic dentistry methods and provides hands-on training for individual and mass-disaster casualty identification in death investigations. The week-long conference, Forensic Odontology National Conference: All That Remains, July 30-August 4, offers training in real-life settings and meets some of the prerequisites for certification as a forensic odontologist. Dentists with specialized training in forensics often use their skills to aid first responders following mass disasters such as 9/11, Hurricane Katrina, and more recently, the Smoky Mountain fires.
All That Remains is led by forefront forensics faculty including officers in the American Board of Forensic Odontology national organization as well as Dr. Bill Bass, a renowned forensic anthropologist who founded the original "Body Farm."
This 42.5-hour dental credit hour course is a stepping stone to challenging the American Board Forensic Odontology credentialing examination at the American Academy of Forensic Sciences meeting. During the course, attendees will visit a variety of settings including a courtroom, forensic anthropology laboratory, hospital laboratory, and regional forensic center office. This course also includes the opportunity to perform an oral autopsy, including a jaw resection; witness a forensic autopsy; visit and archaeologically-excavate a clandestine grave; and learn to use entomological evidence for time-since-death estimation.
These 42.5 hours are also accepted by the Tennessee Board of Dentistry for re-licensure credit. Participants licensed outside of Tennessee should check with their licensing board.
All That Remains is presented by the University of Tennessee Graduate School of Medicine Department of General Dentistry Division of Forensic Odontology and Human Identification. For a full course overview and to register, visit: http://gsm.utmck.edu/cme/AllThatRemains2017.
---
UT Medical Center Named Among 100 Great Hospitals in America

Becker's Hospital Review released the 2017 edition of its list of 100 Great Hospitals in America. The University of Tennessee Medical Center is one of only three Tennessee hospitals to make the list. Vanderbilt University Medical Center and St. Jude Children's Research Hospital are the other two Tennessee hospitals.
"Every team member at the medical center played a role in this accomplishment through their service and dedication to our patients, their families and our community," said Joe Landsman, President and CEO of The University of Tennessee Medical Center. "It is an honor to be named in Becker's Hospital Review list of 100 Great Hospitals in America."
The hospitals included on this list are renowned for excellence. They are industry leaders in innovation, quality patient care and clinical research, and have received recognition across various publications and accrediting organizations.
Becker's Hospital Review has published a version of this list since 2012.
The Becker's Hospital Review editorial team selected hospitals for inclusion based on analysis of several ranking and award agencies, including U.S. News and World Report's 2016-17 Honor Roll and specialty rankings, CMS star ratings, Leapfrog grades, Truven Health Analytics top hospitals, Most Wired hospitals and Magnet accreditation. Organizations cannot pay for inclusion on this list.