New Interventional Cardiology and Pulmonary Critical Care Fellowships Announced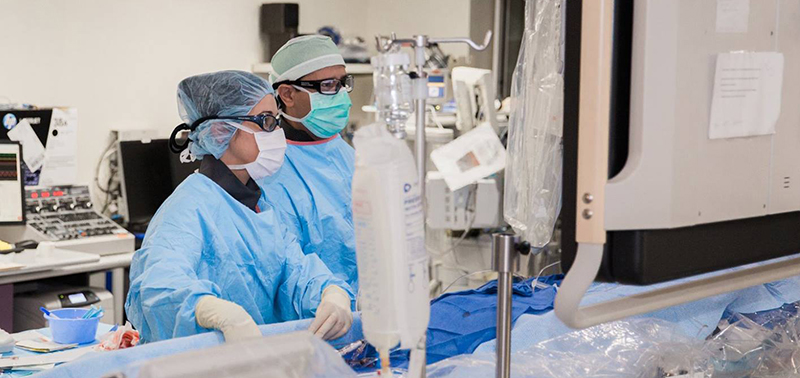 The Accreditation Council for Graduate Medical Education (ACGME) has approved two new Department of Medicine fellowships for the UT Graduate School of Medicine. Beginning July 1, 2016, the UTGSM will add Interventional Cardiology and Pulmonary Disease/Critical Care Medicine, bringing the total number of fellowships to 11.
Interventional Cardiology is a one-year fellowship program directed by Dale Wortham, MD, with one position available each year. Program requirements include completion of an Internal Medicine Residency program as well as a Cardiovascular Disease Fellowship. Adding the new Interventional Cardiology Fellowship will enhance physicians interested in cardiology programs by providing access to further specialized training in the Heart Lung Vascular Institute, a Center of Excellence at The University of Tennessee Medical Center.
The new Pulmonary Disease and Critical Care Medicine fellowship is an extension of the current Pulmonary Disease Fellowship program, which was launched in 2007, with an additional Critical Care component. The program, directed by Tina Dudney, MD, will move from a two-year fellowship to a three-year fellowship and is currently approved for two fellows per year.
The University of Tennessee Medical Center is a Level 1 Trauma Center. Due to the tertiary referral nature of the university program, a large number of patients with a broad spectrum of clinical pathologies are available for both clinical experience and research studies for both new fellowship programs, drawing patients from a large geographic area in East Tennessee, southeast Kentucky, northwest North Carolina, and western Virginia.

For more information, please contact Pam Trentham, Fellowship Coordinator.
---
Top
Our three part mission includes: