Vascular Surgery Fellowship Approved for More Fellows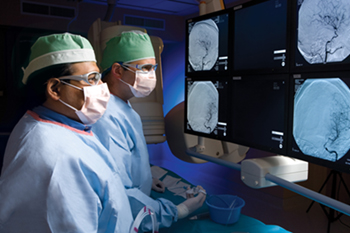 Beginning July 2017, the Vascular Surgery Fellowship, directed by Michael Freeman, MD, is approved for four fellows, with a net increase of one position each year. The Vascular Surgery Fellowship is a two-year program intended to provide the vascular fellow a broad experience in identifying and treating a wide spectrum of vascular disorders. The first year of the vascular surgery fellowship program is spent learning noninvasive vascular imaging, conducting research in the basic science vascular laboratory, as well as learning endovascular skills. During the second year, the vascular fellow rotates between the two clinical vascular services during which the fellow will see a wide spectrum of vascular diseases under the direction of five board-certified vascular attendings. Inpatient, outpatient, and operative care are under the direction of the vascular fellow with close supervision by the attendings. The fellow can be expected to finish with over 300 major vascular cases and over 400 arteriograms and endovascular therapeutic procedures.
---
UT Research Foundation Recognizes Innovation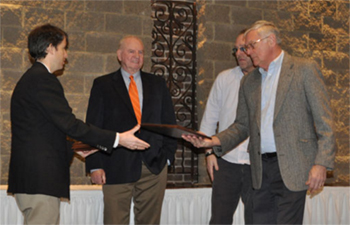 The UT Research Foundation (UTRF) recognized 88 University of Tennessee researchers, including several UT Graduate School of Medicine faculty and staff, for their discoveries and commercialization efforts made within the last two years during the 2016 Innovation Award Ceremony.
Honorees included recipients of patents from the U.S. Patent and Trademark Office, as well as inventors of technologies that were licensed to outside companies or who had created a start-up company based on their technology. From the UT Graduate School of Medicine, Jonathan Wall, PhD, Director of the Preclinical and Diagnostic Molecular Imaging Laboratory, and Stephen Kennel, PhD, Associate Professor in the PDMIL, received a plaque in recognition of their patent "Inhibitory Peptides of Viral Infection." Alison McNabb, Director of Health Information Management and Services, received a License Certificate for Medical Examiner Data Dashboard; Alexander Pasciak, PhD, Clinical Associate Professor of Radiology, received a License Certificate for An Affordable Digital X-Ray Detection System Based on a Consumer-Grade DSLR Camera; and Carmen Lozzio, MD, Retired Professor of Medicine, received a certficate for K562 Cell Line.
Dr. David Millhorn, UTRF President, said, "License agreements stemming from patented technologies generate revenue for the University and can develop into new companies, which contribute to local and regional economic development and impact the quality of life for Tennesseans,".
For the past two years, the University has been ranked among the top 100 universities in the world granted U.S. patents.
UTRF helps inventors at UT turn their ideas and discoveries into products and services that benefit society. In addition to supporting the university research enterprise and commercializing the resulting inventions, UTRF also supports entrepreneurship as well as state and regional economic development efforts. UTRF serves all seven of the UT campuses and institutes across the state. For more information, visit http://utrf.tennessee.edu.
---
UTCOM Student Participates in 'Astro Surgery' Research for NASA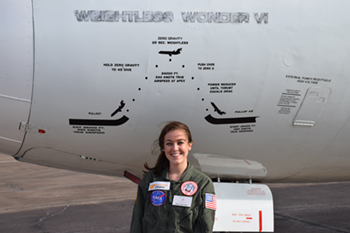 With the help and support of UT Graduate School of Medicine Surgery faculty, a UT College of Medicine student participated in research that combines her passions for surgery and space flight, research that will hopefully make the possibility of surgery in space a reality.
Shea Harrison, a third-year medical student, has been interested in space travel since she was a little girl. In high school, she participated in Medical Explorations and developed an interest in surgery while also following what was happening in aerospace medicine. She hoped she could somehow combine her interests in both fields.
"I've considered aerospace medicine for a long time," Harrison said. "The flight surgeons at NASA are all aerospace medicine physicians who have really neat roles in supporting astronauts. But I love the operating room too much, and flight surgeons, despite their title, do not operate. For now, my plan is to train in surgery and hopefully one day find a way to be involved in space flight in some way."
While in medical school, Harrison discovered a research project led by George Pantalos, PhD, a professor of surgery and bioengineering at the University of Louisville, that may have opened the door to her future in space. Harrison says that Dr. Pantalos's goal is to find a way to perform surgery in space, where microgravity makes surgery problematic. Without gravity, it's difficult to maintain a sterile field and keep the surgical site contained. She says people have been working to solve these problems for a long time.
"Apollo 17 in 1972 was the last time man traveled into space beyond low earth orbit. For the past 15 years, we've had men on the international space station, which orbits about 250 miles above the earth. The people at NASA are working on plans for a number of manned missions that would take men much farther from the earth, including an asteroid and Mars. If a trauma or other surgical emergency happened on the international space station, the crew member could be home in 4 hours. Mars is 140 million miles from Earth and a trip home would take over a year, making an emergency return impossible. That's where the Astro Surgery project comes in," she said.
Dr. Pantalos designed an aqueous immersion surgical system, an airtight and watertight clear dome placed over the surgical site with surgical ports and filled with continuously recirculating saline solution. The idea is to control bleeding, contain fluids that could be harmful to the crew, and keep the surgical site sterile.
For the project, Harrison went to Johnson Space Center in Houston, Texas, for a week during her surgery rotation in Knoxville. She says the faculty in Knoxville helped her finish all of her required surgical rotations so that she could spend the week in Houston. "They were extremely supportive of my research and helped get the trip approved. I am really grateful," she said.
While in Houston, she attended an international symposium on "Surgical Capabilities for Exploration and Colonization Space Flight" where people working on aspects of surgical capabilities for spaceflight gathered in Houston at the National Space Biomedical Research Institute to collaborate. After that conference, she worked on getting the experiments ready to fly on several parabolic flights.
Although Harrison didn't get to go on a simulated flight, she says the Astro Surgery flights she helped prepare went really well, and the team gathered a lot of good data at both zero-gravity and lunar-gravity. In 2017, the technology will be tested in space on the Virgin Galactic SpaceShipTwo, which will allow the experiment to spend a longer time at zero-gravity. The coming year will revolve around preparing for the launch.
Hear Dr. Pantalos talk about the Astro Surgery project via YouTube.

---
Dr. Spengler's Legacy for Vascular Research Honored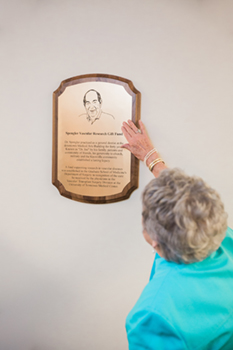 Mitchell Goldman, MD, Assistant Dean for Research and retired Vascular Surgeon and Chair of Surgery, recently unveiled a plaque to recognize the contributions of Frank J. Spengler, DDS, to vascular research through a gift fund created in his name. In 2004, Dr. Spengler established the Dr. Frank J. Spengler Vascular Research Fund to show his gratitude to the UT Graduate School of Medicine for saving his life - twice. Dr. Goldman said Dr. Spengler was first treated at The University of Tennessee Medical Center for a ruptured aneurysm. Years later, he received a kidney transplant by himself and vascular surgeon Oscar Grandas, MD.
The plaque unveiling event included special guest Mary Spengler, Dr. Spengler's wife, and a presentation by Deidra Mountain, PhD, Co-Director of the Vascular Research Laboratory with Dr. Grandas, to update Mrs. Spengler on how the gift fund is supporting vascular surgery research.
Dr. Mountain discussed three pieces of equipment purchased through the gift fund that have had a huge impact on research capabilities: Applied Biosystems StepOne Real-Time PCR System, Synthecon RCCS-4 rotary bioreactor, and Bioptechs FCS3 parallel plate live cell shear flow chamber.
Vascular disease affects 1 in 20 Americans over age 50 and has a higher incidence in the southeastern United States due to smoking and obesity. The Vascular Research Laboratory is a basic and translational research facility dedicated to the study of peripheral arterial disease and the development of therapeutic interventions to prevent development of vascular pathologies. Current primary research is targeted at molecular and cellular mechanisms of intimal hyperplasia development and restenosis; and development of translational therapeutics for genetic therapy to prevent vascular pathologies. Since 2007, the laboratory has contributed to 14 peer-reviewed manuscripts, 22 published abstracts, and 50 presentations.
---
University Center for Pain Management Offers Comprehensive Care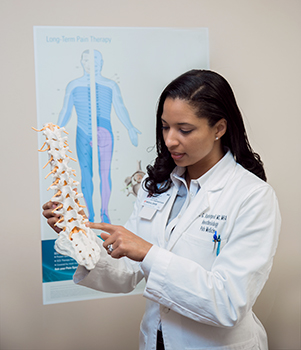 The University Center for Pain Management has expanded its capabilities under the direction of Stephanie Vanterpool, MD, MBA, Assistant Professor of Anesthesiology's Division of Pain Medicine, to offer comprehensive chronic pain management. Previously the center focused only on interventional treatment methods for acute pain through procedures such as epidural injections or other nerve blocks. Now, the center offers an individualized approach for chronic pain patients where the root causes of pain are identified and a targeted treatment plan is established that may include multiple modalities with the goal of restoring relief and function to the body.
Dr. Vanterpool said, "Our patients will have a complete evaluation to find what is causing the pain. We offer a wide range of procedures, with or without image guidance or sedation, and our treatment plan may or may not continue past treatments. Through a comprehensive approach, treatments ranging from medications to injections to physical therapy are designed to work together to get better results than using one method alone."
She emphasized that medication will not automatically be incorporated into a treatment plan and that when it is, it will follow responsible medication management based on state guidelines.
The expansion of the center is also benefiting resident education. Dr. Vanterpool said it is novel for Anesthesiology residents to be exposed to comprehensive pain management in addition to interventional methods. Through a dedicated rotation, residents gain experience in clinical evaluation, medication management, and procedures.
Additionally, Dr. Vanterpool says the clinic will provide research opportunities. Currently, Ralph Lydic, PhD, Professor and Co-Director of Anesthesiology Research, is collaborating with Shawn Campagna, PhD, Associate Professor and Director of Biological and Small Molecule Mass Spec Core with UT's Department of Chemistry to identify biomarkers for pain.
Dr. Vanterpool has previous experience establishing a pain management center. She recently earned her MBA from Duke University. Prior to that, she completed her Anesthesiology residency at the University of North Carolina at Chapel Hill in 2009 and a Pain Medicine Fellowship at Wake Forest in 2010.
---
Dr. Nickloes Named Surgical Critical Care Program Director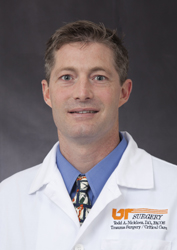 Todd Nickloes, DO, FACOS, FACS, Associate Professor of Surgery's Division of Trauma/Critical Care, has been named Program Director of the Surgical Critical Care Fellowship at the UT Graduate School of Medicine. He succeeds Brian Daley, MD, who served as Program Director since 2011 and continues serving as the General Surgery Residency Program Director.
Dr. Nickloes is a graduate of the Surgical Critical Care Fellowship at UT Graduate School of Medicine and has been on faculty since completing his fellowship in 2000. He is well respected in his field nationally, serving on several association boards and committees. For the American Board of Osteopathic Surgeons, he is currently serving on the Board of Governors, the Bureau of Osteopathic Education, the Continuing Education Committee and the General Surgery In-service Exam Committee. For the Eastern Association for the Surgery of Trauma, he serves on the Publications Committee and Pediatric Trauma Ad Hoc Committee. He also serves on several committees within The University of Tennessee Medical Center including the Transfusion Committee and ER/Trauma Performance Improvement Committee.
His clinical focus is in biliary/pancreatic pathology, surgical critical care, and phrenic nerve paralysis, and his research focus is pancreatic pseudocyst management, PEG tube management, massive transfusion protocols, and phrenic nerve paralysis. Dr. Nickloes is well published, including a book chapter and several peer reviewed journal articles. He also serves as an Independent Reviewer for the Journal of Laparoendoscopic Surgeons.
The Division of Trauma and Surgical Critical Care is organized to provide continuity of care throughout the course of the acutely injured or critically ill surgical patient. The fellowship is one year for Surgical Critical Care and two years when combined with Trauma. The fellow must be board certified or board eligible in General Surgery.
---
Dr. Datta Serves on NIH and Fulbright Committees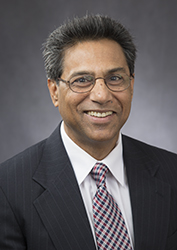 Subimal Datta, PhD, Professor of Anesthesiology and Professor of Psychology at the UT College of Arts and Sciences, will serve a six-year term from 2016-2022 on the Biobehavioral Regulation, Learning and Ethology (BRLE) Study Section panel for the National Institutes of Health (NIH). Its website says BRLE reviews applications concerned with basic biobehavioral processes and adaptation across the lifespan (infancy through old age.) Although the focus is on behavior, studies may also consider related neural, hormonal, and genetic factors.
Dr. Datta has also been selected as a reviewer for the 2016 Education Peer Review Committee for the Fulbright Specialist Program. As part of the committee, Dr. Datta will review up to 30 Fulbright Scholar applications. According to its website, participating on the committee is an opportunity for members to learn from applicants in the Fulbright Program, engage with alumni, and be exposed to projects in their fields.
---
Chief Medical Officer Dr. Lacey Retires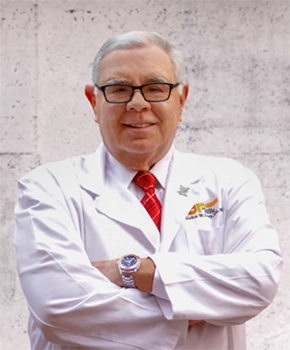 John "Jack" Lacey, III, MD, Clinical Assistant Professor of Medicine, Senior Vice President and Chief Medical Officer with nearly four decades of service at The University of Tennessee Medical Center, retired from his leadership role on March 31. Dr. Lacey began his internal medicine practice with UT in 1977 and will continue as clinical faculty for the UT Graduate School of Medicine.
"Dr. Lacey is not only one of the best doctors and most skilled physicians I've known, but he's also one of the finest individuals I've ever had the pleasure of meeting," said Joseph R. Landsman, Jr., president and CEO of The University of Tennessee Medical Center. "Jack's compassion, as well as his dedication to his patients and our community, is demonstrative of the leadership he has provided to our team members and this campus for nearly forty years."
In addition to Dr. Lacey's physician and administrative roles at the medical center, he is credited as the physician leader who helped create Knoxville Area Project Access, a partnership with the Knoxville Academy of Medicine as well as physicians and health systems in the Knoxville area that has provided pro bono primary and specialty healthcare services for the uninsured and medically underserved in the region since 2005. He additionally served, at the request of Tennessee Governor Bill Haslam, as the inaugural chair of the Governor's Health and Wellness Task Force, a group that formed in 2011 and unveiled a plan in 2013 to improve Tennessee's overall health as well as its standings in the annual America's Health Rankings study.
"Any accomplishments attributed to me are in truth the result of the supporting and partnering relationships I have been blessed with at The University of Tennessee Medical Center, as well as the unwarranted mercy and blessings of the good Lord," said Dr. Lacey. "All of our wonderful physicians have great skills and great hearts. I know this because I have never asked for help with a patient and not received it with great professionalism and expertise."
Having served in the Chief Medical Officer role at the medical center since 1998, Dr. Lacey's awards and contributions are numerous, but a few stand out as milestones. In 1991, he earned recognition by Ned McWherter, Tennessee Governor at the time, as the recipient of the Tennessee Outstanding Achievement Award. More recently, Dr. Lacey received a 2015 Tennessee Hospital Association Award of Excellence for devoting his career to improving healthcare in the community, region, and state. While continuing his administrative and physician practice roles into his final year at the medical center, Dr. Lacey also served as co-chair of the United Way of Greater Knoxville 2015 campaign, which reached its goal of raising more than $13 million to benefit Knoxville residents in need of education, income and health assistance.
Jim Neutens, PhD, Dean of the UT Graduate School of Medicine, said, "There is no doubt Dr. Lacey is a physician's physician not only in clinical care but also serving as an excellent role model for our medical students, residents, and faculty."
Jerry Epps, MD, who most recently served as Chair of the Department of Anesthesiology, succeeds Dr. Lacey as Senior Vice President and Chief Medical Officer.
---
TNAFP Names Dr. Blake Physician of the Year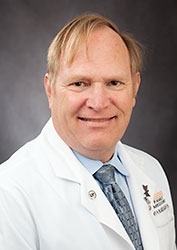 Gregory Blake, MD, Chair, Family Medicine, received the Tennessee Academy of Family Physicians' Family Physician of the Year Award. It is bestowed upon an individual who exemplifies the ideal family physician and who has made an outstanding contribution to Family Medicine and to the advancement of health and medical education.
Dr. Blake has been a leader in promoting the education and values of Family Medicine to more than 200 residents, many of whom remain practicing within Tennessee. He promotes the primary care agenda within the academic medical center espousing Family Medicine as the foundation of community medical care, and he inspires his faculty to do the same.
He serves as a member of the Tennessee AFP Board of Directors and as President of his local TNAFP chapter, Tennessee Valley Chapter. He is a retired Colonel in the Tennessee Air National Guard, having served his country in various conflicts including Operation Iraqi Freedom in 2003.

---
Anesthesiology Faculty Selected as Oral Board Examiners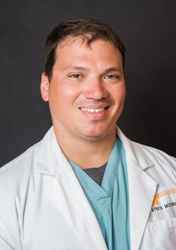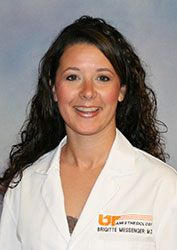 For the first time, two UT Graduate School of Medicine Anesthesiology faculty have been selected concurrently as oral board examiners for the American Board of Anesthesiology. Patrick McConville, MD, Assistant Professor of Anesthesiology in the Division of Obstetric Anesthesiology, and Brigitte Messenger, MD, Assistant Professor of Anesthesiology in the Division of Cardiothoracic Anesthesiology, were both selected, and both are graduates of the UT Graduate School of Medicine Anesthesiology Residency program. The oral board examination is the final step for anesthesiologists to earn their board certification following residency in an accredited program. Their selection as board examiners speaks highly of their knowledge and skills as anesthesiologists as well as the training available at the UT Graduate School of Medicine.

---
UTGSM Surgeon Develops Medical Care in Kurdistan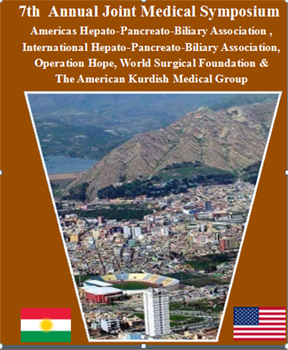 A surgical team including Lou Smith, MD, Associate Professor of Surgery, and Sabina Siddiqui, MD, Surgery Alumnus, traveled to the Kurdistan Region of Iraq recently to participate in the 7th Annual Joint Medical Symposium and to provide clinical and surgical care side by side with medical colleagues who practice in Kurdistan.
Symposium topics focused on the management of trauma and critical care, cancer, ophthalmology, neurosurgery, and minimally invasive surgery/robotic surgery as well as new innovation in telemedicine technology. Dr. Smith, a program director of the symposium, presented, "Trauma and Critical Care Issues in the Pregnant Patient."
After the symposium concluded, the team examined patients during rounds in partnership with Kurdistan medical providers. The team aspires to open an American College of Surgeons Chapter in Kurdistan and hopes that will help the local surgical community to re-establish a much needed relationship with the international surgical and medical community.
Several members of the team have been doing surgical and medical outreach work in Kurdistan since the first Gulf War. However, it was only after the second Gulf War that a comprehensive team was assembled. The symposium is co-sponsored by Americas Hepato-Pancreato-Biliary Association (AHPBA), Operation Hope (OH), World Surgical Foundation (WSF) and The American Kurdish Medical Group (AKMG). The outreach is also made possible by the support of the Kurdish Regional Government (KRG) Prime Minister Foundation, Ministry of Health as well as with Directorate, Province of Duhok Health Care System.
---
Oelschlegel Recognized by the Medical Library Association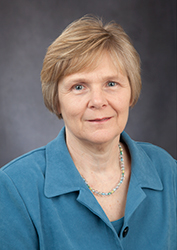 Sandy Oelschlegel, Associate Professor and Director of the Health Information Center – Preston Medical Library, has received the "Distinguished Level" of membership in the Academy of Health Information Professionals (AHIP) by the Medical Library Association (MLA).
"The AHIP credential denotes the highest standards of professional competency and achievement in the field of healthcare information," said Joseph R. Landsman, Jr., President and CEO of UT Medical Center and University Health System, Inc. "We are proud of Sandy for achieving this important recognition and demonstrating the highest standard of professional practice to which the UT Medical Center and the Medical Library Association are committed."
Oelschlegel maintains multiple areas of research in the field of health information and has several health-related publications to her credit. Most recently, she organized Tennessee's first-ever Health Literacy Forum which was held at UT Medical Center and was attended by approximately 100 healthcare professionals, educators, librarians, and government and business leaders from across the state.
Jim Neutens, PhD, Dean of the UT Graduate School of Medicine, said, "This was an excellent first step in addressing health literacy, and through Sandy's leadership many more steps will be taken to ensure we are focusing on health literacy here at home and well beyond."
According to MLA, information professionals must have a master's degree in library and information sciences, accredited by the American Library Association, or other master's degree with documented coursework in professional competencies, to be awarded membership in AHIP. Additionally, academy members must distinguish themselves in important areas of professional competencies to become a member and to be promoted through the program.
MLA is a nonprofit, educational organization of health sciences information professional members worldwide. Founded in 1898, MLA provides lifelong educational opportunities, supports a knowledge base of health information research, and works with a global network of partners to promote the importance of quality information for improved health to the healthcare community and the public.
---
Behind the Scenes with GSM Staff: How Bohannon and Rucker Support Our Mission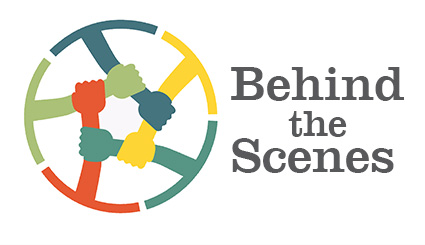 The Scope often features faculty, residents and staff who are at the forefront of advancing our mission of healing, education and discovery. However, behind every story, there are many more staff members whose work supports these advancements, these awards and these breakthroughs.
"Behind the Scenes" is an opportunity to put these staff members into the spotlight, introducing them and their work to the community and showing that it takes the work of everyone at the UT Graduate School of Medicine to make a difference in medical education and medical care for our community.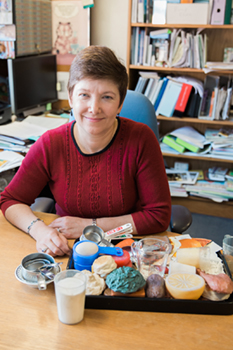 Betsy Bohannon, MS, RD, CDE, BC-ADM
Registered/Licensed Dietitian - Certified Diabetes Educator
Family Medicine
Bohannon fulfills two roles in one as a dietitian and diabetes counselor that supports the UT Graduate School of Medicine mission for healing and education. Through pre-scheduled appointments and an on-call basis, she works with University Family Physician patients on medical nutrition therapy to help treat a variety of diseases and disorders including diabetes, weight management, and high blood pressure. Bohannon also organizes a chronic disease management clinic with residents and pharmacists. She said the holistic approach helps patients receive the best care possible by residents.
Beyond her work, Bohannon is an antique dealer. She also has a goal to hike every trail in the Smokies, and she is currently 60% of the way to her goal.
Venessa Rucker
Administrative Specialist
Obstetrics and Gynecology
Rucker supports the Department of Obstetrics and Gynecology by ensuring the entire department has all of the resources needed to function in education and research, including personnel and supply needs. She directly supports Larry Kilgore, MD, Chair, as well as all of the physicians within the department. She also assists Nirmala Upadhyaya, MD, MPH, Clerkship Director, as medical student coordinator to schedule all of the medical student activities including lectures, presentations and rotations.
Beyond her work, Rucker sponsors her church's outreach ministries, including coat drives, Shoes for the Soul, and Thanksgiving baskets for those in need. Most recently, Rucker said her church sent water, hand sanitizer and wipes to Flint, Michigan, in response to its water crisis.
---
Team Members Support GSM's Mission

The University of Tennessee Medical Center and UT Graduate School of Medicine empower its team members to impact the patients, campus and one another through the annual Team Member Giving Campaign. With more than 25 percent team member participation, team members demonstrate the true philanthropic spirit of the medical center — and that it is worthy of the community's financial support. The history of the Team Member Giving Campaign has evolved over the years; from the Campus Chest to the Torch Campaign, to what it is now. However, the purpose has remained the same: to support the University of Tennessee Medical Center's and UT Graduate School of Medicine's mission to serve through healing, education and discovery. This year's giving campaign is May 2-May 8.
"Why I Give"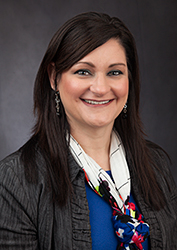 Kelly McDaniel
Administrative Director
Family Medicine
For 10 years, Kelly McDaniel has considered herself extremely fortunate to be part of the Family Medicine team. Whether overseeing a staff of 48, being part of the faculty, helping interview and educate the residents or developing the curriculum for practice management, she takes the most joy in simply interacting and collaborating with her colleagues on a daily basis. She said, "The staff and faculty are extremely giving of themselves and are dedicated to keeping up with best practices to ensure the highest level of care is accessible for those they serve."
From a professional perspective, it may not be surprising that McDaniel chooses to give back to Family Medicine through the Team Member Giving Campaign. However, that is only part of her story. Not only was she raised to embrace a philanthropic spirit, but also she's spent much of her career in the non-profit industry. Meaning, she understands the impact that fundraising can have on building and sustaining a successful program. Being a part of the Family Medicine team offers an even more unique perspective in that she is able to see how her contributions positively affect the renovation fund, facility and educational opportunities for residents.
Just as significant, though, are her personal reasons for providing support. McDaniel, her husband and their daughter are all patients of the University Family Physicians practice, which is housed in the Department of Family Medicine's clinical space. The McDaniel's have complete confidence in the physicians, faculty and residents they've built relationships with over the years. And, five years ago when McDaniel's husband suffered a heart attack while visiting her at work, their trust in the clinicians was only strengthened. McDaniel's husband received the immediate attention and expert care that he needed to make a full recovery. By supporting the renovation fund, McDaniel is able to help ensure that future residents will continue receiving training opportunities designed to help them save lives -- just as the team was able to do for her husband.
About the Family Medicine Renovation Gift Fund:
The fund was originally established to provide resources for construction, equipment and supplies for the Department of Family Medicine Renovation project, ensuring continued excellence in patient care programs, education and research. The state-of-the-art academic complex offers an auditorium equipped with up-to-date A/V tools, workspace for scholarly activity and a resident lounge. The clinical space allows for more patient-centered care and mirrors the type of environment that residents will eventually practice in, which is critically important when training and meeting industry best practices. Education in practice management, quality improvement, procedures and chronic disease management are also integrated into the patient care suites.