Publications and Presentations
2015 UTGSM Scholarly Activity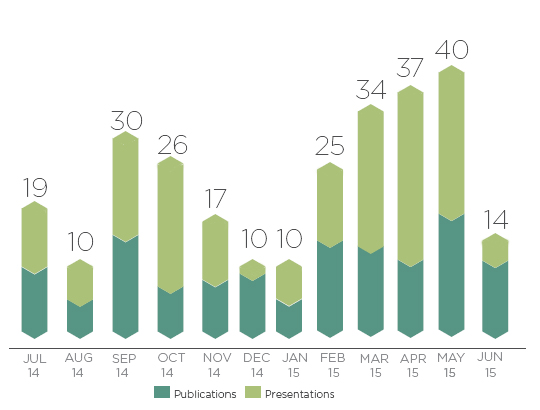 June Publications
McCoy, JM: Biopsy Techniques. In Kademani, D, Tiwana P (eds.) Atlas of Oral and Maxillofacial Surgery, St. Louis, Elsevier, Chapter 80, 840-847, 2015.
---
May Publications
Kendrick JM. Diabetes Care Before, During and After Pregnancy, 5th ed. New York, March of Dimes, 2015.
---
June Presentations
Osborne D Stuckey A, Kennel S, Blevins D, Akula MR. Fluoroaniracetam: Initial biodistribution and characterization of a new brain imaging agent. Presented at Society Of Nuclear Medicine And Molecular Imaging Annual Meeting; 2015 Jun 6-10; Baltimore, MD.
---
May Presentations
---
Top
Our three part mission includes: