Publications and Presentations
2014 UTGSM Scholarly Activity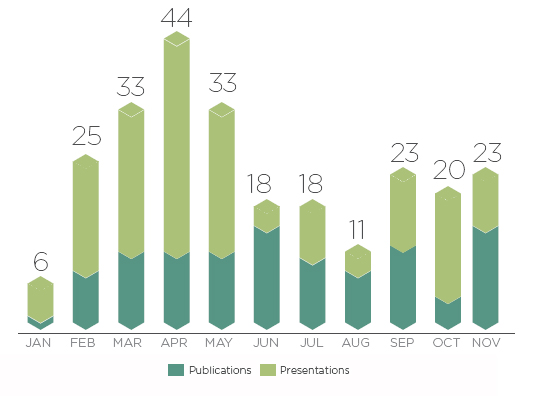 November Publications
---
November Presentations

---
November Books and Book Chapters
Modi D, Branca P, Dudney T, Dhand R. Tracheostomy: Prospective Practices, Management and Potential Complications. Hauppauge: Nova Science Publishers, Inc., Chapter 1, 1-30, 2014.

Briggs GG, Freeman RK, Yaffe SJ, Towers CV. Drugs in Pregnancy and Lactation: A Reference Guide to Fetal and Neonatal Risk, 10th ed. Philadelphia: Lippincott Williams and Wilkins, 2014.
---
October Publications
---
October Presentations

Top
Our three part mission includes: