The Department of Radiology Residency Program
Letter from the Radiology Residency Co-Chiefs

Dear Applicants,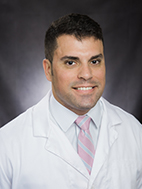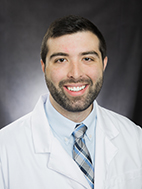 Thank you for your interest in the Diagnostic Radiology Residency at the University of Tennessee Medical Center! As chief residents for the 2023-2024 academic year, we want to welcome you.
We believe we have one of the strongest, most well-rounded training programs in the country. As a radiology residency in a tertiary care academic medical center without fellows, residents read many complex studies from day one and can be primary operator on a high volume of diagnostic and interventional procedures. Our extremely diverse training enables residents the unique opportunity to confidently jump straight into private practice or (consistently) obtain one of the best fellowship positions in the country.
Aside from the robust training, we would argue that we have the closest-knit group of residents in the country. We have weekly resident outings, monthly journal clubs at restaurants/attendings homes, as well as bi-annual department sponsored resident outings.
Lastly, Knoxville is a great and affordable place to live. Our rapidly expanding downtown scene, new restaurants, and microbreweries are very popular. We are also less than an hour away from the Great Smoky Mountains National Park, which provides some of the best hiking and camping in the country.
Thank you for your interest in our program, and we look forward to meeting you. If you have any further questions, we would love to chat.
Sincerely,
Dennis Martin, MD and Jared Peacock, MD
Radiology Chief Residents

Top
---