Medical Students Celebrate Match Day at Neyland Stadium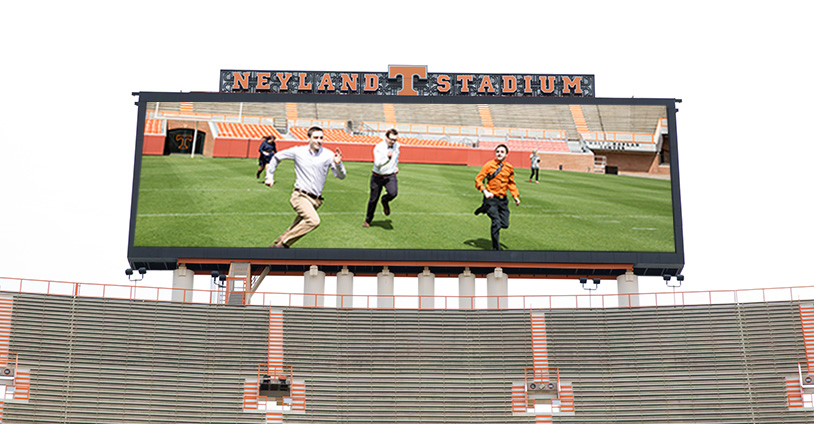 Each year, nationwide, medical students find out which residency program they have been selected to through the National Resident Matching Program on what is known as "Match Day." Many schools hold a Match Day celebration where students open letters at a designated time. On March 21, several UT College of Medicine students who rotated at the UT Graduate School of Medicine chose to celebrate Match Day in Knoxville, which was held at Neyland Stadium for the second year in a row. At 1 p.m., students ran to the 50-yard-line of the stadium where they received their Match letters from Missy Maples, Student Affairs Coordinator. See the 2014 Match Day photos via Flickr.
Participating in this year's Match celebration were:
Steven Massaro who matched in Anesthesiology at the UT Graduate School of Medicine
Kristen Jeffries who matched in Pediatrics at the Cincinnati Children's Hospital in Cincinnati, Ohio
Wissam Tobea who matched in Anesthesiology at the University of Oklahoma College of Medicine in Oklahoma City, Oklahoma
Shane White who matched in Internal Medicine at the University of North Carolina School of Medicine, Chapel Hill, North Carolina
A new class of physicians and dentists will begin residency and fellowship at the UT Graduate School of Medicine July 1. Look in the next issue of Scope to see who will start in a UTGSM program. Match Day activities have been promoted via Twitter using #Match2014 as well as Facebook.
Top
Our three part mission includes: