News and Events
The University of Tennessee Medical Center Recognized in U.S. News & World Report's 'Best Hospitals' Edition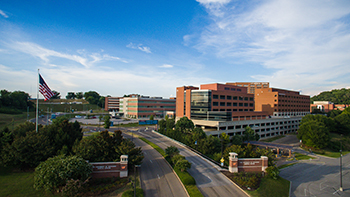 For the fifth consecutive year, The University of Tennessee Medical Center, the clinical partner of the UT Graduate School of Medicine, earned recognition in the "Best Hospitals" edition of U.S. News & World Report.
The 2016-2017 report ranks the medical center No. 2 in the state of Tennessee and as best regional hospital in the Eastern Tennessee region, based on its patient care performance and other key factors. The medical center received a national ranking, tied for 39th, in Pulmonology, and also received national recognition as being high performing in Nephrology.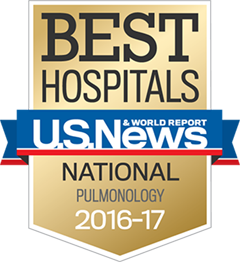 Additionally, the report lists The University of Tennessee Medical Center as high performing in the following Common Adult Procedures and Condition Ratings:
Abdominal Aortic Aneurysm Repair
Heart Bypass Surgery
Heart Failure
Colon Cancer Surgery
Chronic Obstructive Pulmonary Disease (COPD)
Hip Replacement
Knee Replacement
Lung Cancer Surgery
"Our physicians and team members remain focused on advancing care every day on behalf of our patients and community," said Joe Landsman, president and CEO of The University of Tennessee Medical Center. "The U.S. News Best Hospitals recognition serves as an independent validation of the hard work, dedication and compassion demonstrated by our outstanding team of healthcare professionals."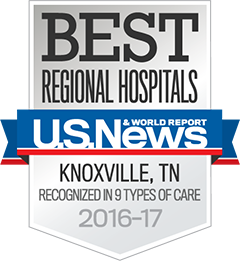 Because of its independent analysis, the annual ranking by U.S. News is considered as a credible source for determining safety and quality in the medical field. Now in its 27th year, the Best Hospitals report recognizes hospitals that excel in treating patients facing the greatest health challenges. The rankings from the annual report were produced by U.S. News with nationally recognized research firm RTI International. The data are based on objective measures such as patient survival and safety data, the adequacy of nurse staffing levels and other data relative to the quality of care provided. U.S. News publishes the Best Hospitals report to help guide patients to outstanding care across 25 specialties, procedures, or conditions.
"U.S. News evaluates nearly 5,000 hospitals nationwide," said Ben Harder, chief of health analytics at U.S. News. "A hospital that emerged from our analysis as one of the best has much to be proud of."
Just 3 percent of hospitals analyzed earned a national ranking. The U.S. News & World Report "Best Hospitals 2017" guidebook is now available for presale. Visit Best Hospitals for more information about the rankings.
August 5, 2016
Top
---