News and Events
Health Literacy Class for Healthcare Professionals Scheduled for August 24, 2016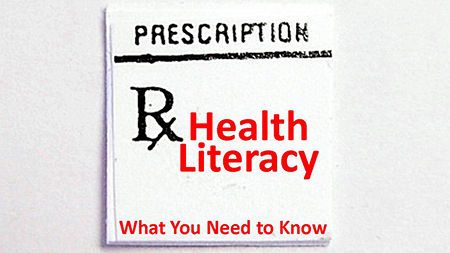 Health Literacy: What You Need to Know
Health Literacy is the next big thing around UTMC. This class is designed for healthcare professionals.
This class will help participants:
Learn about the prevalence of low health literacy.
Locate resources for ongoing education.
Learn how to write low health literacy materials.
Give examples of methods to use with patients.
Registration is not required.
Time: Wednesday, August 24 from 2:00-3:00 p.m.
Location: Health Information Center / Preston Medical Library Training Room
Instructor: Kelsey Leonard, MSIS, AHIP
Posted August 4, 2016
Top
---
The University of Tennessee Graduate School of Medicine
1924 Alcoa Highway
Knoxville, Tennessee 37920 | 865-305-9290
Copyright © 2022