News and Events
Registration Open for Medicine Conference April 29-30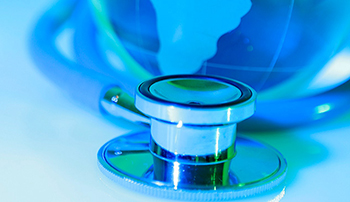 Registration is now open for the Fourth Annual Medicine Conference: Practice Updates for the Primary Care Physician, a continuing medical education conference set for April 29-30, at the Holiday Inn Knoxville Downtown World's Fair Park, Knoxville, Tennessee. The conference is approved for AMA, AAFP and ACPE credits. Register today.
Faced with an aging population, new developments in technology and treatment options, it will be increasingly important for the health care provider to stay up-to-date on the newest developments and trends in the medical community. The Fourth Annual Medicine Conferencewill address new developments and trends in relevant areas such as new pharmaceutical treatments, hepatitis C, dementia evaluation, and blood pressure control among others.
This course is designed for physicians treating primary care patients. Physician assistants, nurse practitioners, nurses and pharmacists are also welcome to participate. It is sponsored by the UT Graduate School of Medicine Department of Medicine. A reduced early-registration fee is available through April 15. Learn more.
Posted March 2, 2016
Top
---
The University of Tennessee Graduate School of Medicine
1924 Alcoa Highway
Knoxville, Tennessee 37920 | 865-305-9290
Copyright © 2019