Dr. Jonathan Wall Has Been Appointed University Distinguished Professor at UTHSC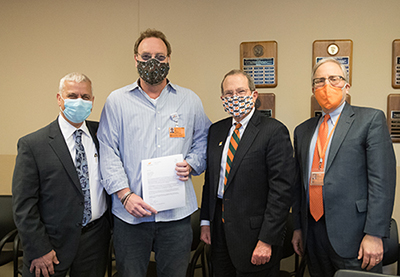 Jonathan Wall, PhD, Professor and Director of Research at the University of Tennessee Health Science Center's Graduate School of Medicine, has been appointed as University Distinguished Professor. The title is reserved for those who have contributed in an extraordinary way to UTHSC and brought distinction and respect to the university. Dr. Wall's appointment comes from UTHSC Graduate School of Medicine Dean Paul J. Hauptman, MD, and UTHSC Chancellor Steve Schwab, MD.
---
UTGSM Announces the Wahid T. Hanna MD Endowed Chair for the Department of Medicine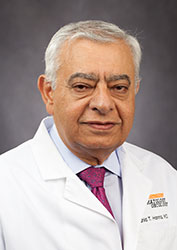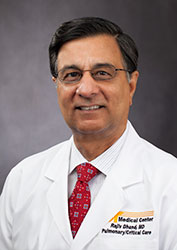 Paul Hauptman MD, Dean of the University of Tennessee Graduate School of Medicine (GSM), announced that Dr. Rajiv Dhand, Professor of Medicine and Associate Dean has been named as the inaugural Wahid T. Hanna MD Endowed Chair for the Department of Medicine.
---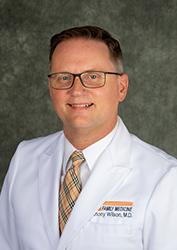 Dr. Anthony Wilson Named Chairman of Family Medicine
Dr. Paul J. Hauptman, Dean, announced that G. Anthony Wilson MD FAAFP has been named Chair of the Department of Family Medicine at the GSM following a rigorous search, effective May 1.
Dr. Wilson has served as Interim Chair since January 2020 and almost immediately faced challenges associated with the COVID pandemic. Dean Hauptman said, "Dr. Wilson has steered the Department with focus and brilliance, and we are truly excited to officially launch a new era of leadership at the GSM."
---
Amyloidosis Research Team Earns a National Reputation and Secures Increased Funding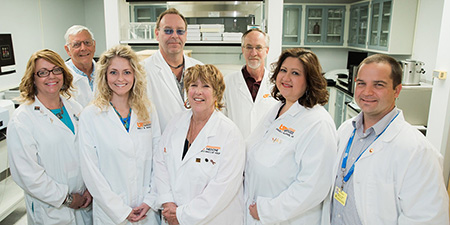 Efforts to improve diagnostic and treatment approaches for patients with amyloidosis are expanding nationally, and research initiatives at the Graduate School of Medicine's Amyloidosis and Cancer Theranostics Program (ACTP) continue to lead the way. Since 2020, the ACTP team, directed by Jonathan Wall, PhD, has received more than $2 million in funding through grants and contracts to develop and study amyloid clearing therapies. The team is also conducting a first in-human clinical trial to see if p5+14 can successfully be used to image amyloidosis throughout the body. So far, the ACTP has studied 46 subjects from all over the U.S.
---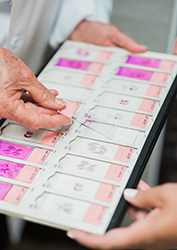 GSM Faculty Receive More than $2.6 Million for Grant-Funded Research
Since the start of calendar year 2020, University of Tennessee Graduate School of Medicine (GSM) researchers have received more than $2.6 million in extramural grant support from the National Institutes of Health and foundations as well as industry partners for investigator-initiated projects related to health care needs including amyloidosis, omega-3 fatty acid formulations, orthopedic implants, and the impact of better contraceptive access on birth spacing.
---
UTGSM Offers Unique Medical Programs in Tennessee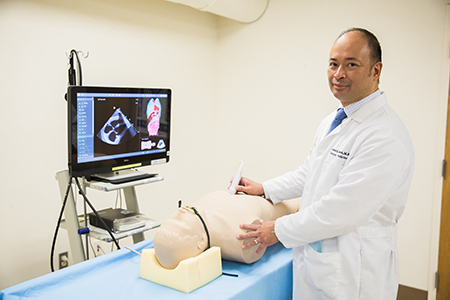 GSM offers programs to trainees that are one-of-a-kind in Tennessee. These programs include "Care of the LGBTQ Patient," a Master of Science in Forensic Dentistry, a Forensic Dentistry Fellowship, a Simulation and Medical Education Fellowship, an Oncologic Surgical Pathology Fellowship, an Oral/Head and Neck Oncologic Surgery Fellowship, and a Surgical Critical Care Fellowship.
---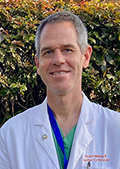 Dr. Many Joins UTGSM Faculty and Inspires Residents to Participate in Global Medicine
Following six years of mission work in Kenya, Heath Many MD joined the Department of Surgery faculty at the GSM to provide patient care and teach trauma and critical care surgery as an assistant professor.
---
UTGSM Holds Match Day Celebration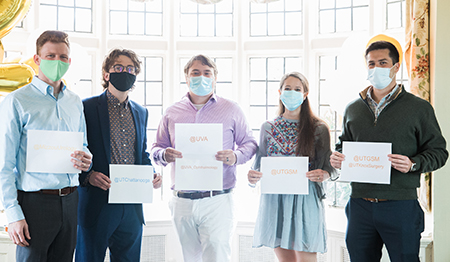 On March 19, six University of Tennessee Health Science Center College of Medicine fourth-year medical students celebrated "Match Day" with members of the Dean's staff in Knoxville. The students popped balloons to receive their "Match Day" letters. Issued by the National Residency Matching Program, these letters reveal the specialty programs and locations where students will begin their internship and residency training after graduation from medical school.
See more Match Day photos and video on Flickr.
---