UT Medical Center Auxiliary Supports "Women in Science" Initiative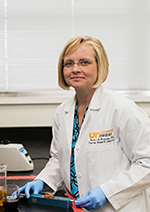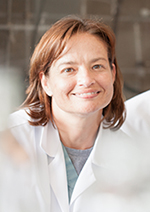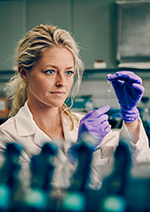 With support from The University of Tennessee Medical Center Hospital Auxiliary, a Women in Science initiative has been established to support the research programs of junior and mid-level female researchers at the medical center. The funding was awarded to three UT Graduate School of Medicine scientists: Deidra Mountain, PhD, Director of Vascular Research; Stacy Stephenson, MD, Director of Plastic and Reconstructive Surgery Research; and Emily Martin, PhD, Assistant Professor in the Amyloidosis and Cancer Theranostics Program, to support their current research studies.
---
OBGYN Adds Maternal-Fetal Medicine Fellowship Program at UTGSM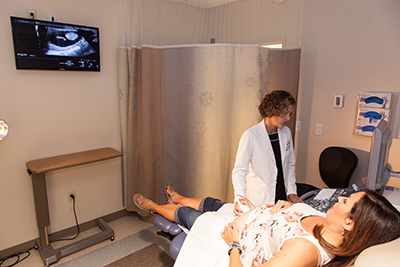 The Department of Obstetrics & Gynecology at the UT Graduate School of Medicine now offers a Maternal-Fetal Medicine Fellowship program. The three-year fellowship is approved by the Accreditation Council for Graduate Medical Education. Kimberly Fortner, MD, Associate Professor and Director of the Division of Maternal-Fetal Medicine (MFM), has been named Program Director.
---
UTGSM Offers Master of Science in Forensic Dentistry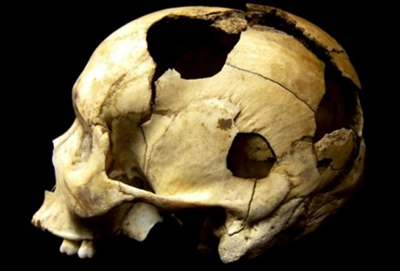 The UT Graduate School of Medicine announces a Master of Dental Science degree program in Forensic Dentistry that will begin in fall 2020. Graduates of a College of Dentistry program may apply.
---
Medical Education and Simulation Fellowship Program Earns Reaccreditation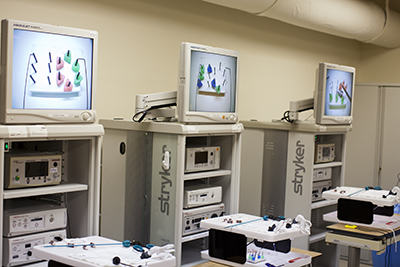 The Medical Education and Simulation Fellowship Program through the University of Tennessee Center for Advanced Medical Simulation (UTCAMS) received a three-year reaccreditation from the American College of Surgeons Accredited Education Institutes (ACS-AEI.) The fellowship, directed by Mitchell Goldman, MD, is dedicated to training fellows who aspire to become international leaders in medical education, simulation and simulation-based research. Through partnership with the UT College of Education, Health, and Human Sciences, fellows graduate from the two-year program with a Master's degree in Education.
---
First Forensic Dentistry Fellowship Graduate Earns Board Certification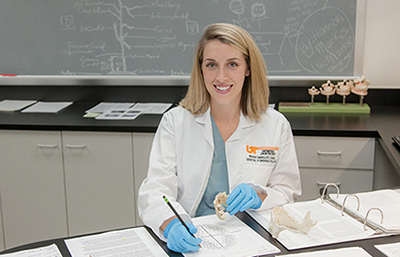 Paige Moses Smalley, DMD, has been board certified by the American Board of Forensic Odontology. Dr. Smalley is the youngest individual to achieve board certification and is the first graduate from the Forensic Dentistry Fellowship program at the University of Tennessee Graduate School of Medicine. She is also an alumnus of the two-year General Dentistry Residency program and is continuing her affiliation with UTGSM as clinical faculty while practicing in Georgia.
---
Dr. Leonard Lamsen Named Simulation Center Director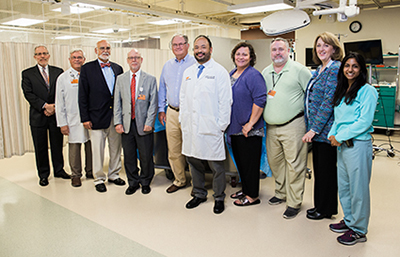 Leonard Lamsen, MD, Emergency Medicine Fellowship Director, was recently named Medical Director of the University of Tennessee Medical Center for Advanced Medical Simulation (UTCAMS). He graduated as the first fellow from the UTCAMS Medical Education and Simulation Fellowship Program in 2019 and was named Medical Co-Director with Sperry Nelson, MD, who retired in January.
---