Fellowship in Medical Education and Simulation
Faculty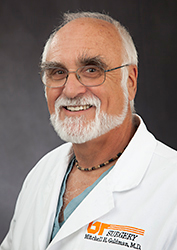 Mitchell Goldman MD, FACS
Fellowship Director
Dr. Goldman is the immediate past Chairman of the Department of Surgery at the University of Tennessee. He led the Department from July 1998 until October 2015. He has also served as Program Director of the General Surgery Residency Program and the vascular surgery Fellowship program. He is currently Assistant Dean for Research at the University of Tennessee Graduate School of Medicine. He was an early member of the ASE, an active member of the APDS, President of the SAVS, and founding member of the International Society for Heart Transplantation. He helped develop the UT Center for Advanced Medical Simulation and serves on the Accreditation Committee for Educational Institutes of the ACS. He helped develop the criteria for accreditation of Fellowships in simulation-based education and chairs the committee that determines accreditation for the ACS. Dr. Goldman has received the Department of Surgery Faculty Teaching Award and the Spirit of Graduate School of Medicine Award for his dedication to teaching.

Leonard N. Lamsen, MD
Faculty
Fellowship Advisory Committee Member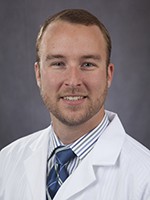 Kyle L. Kleppe, MD
Faculty
Fellowship Advisory Committee Member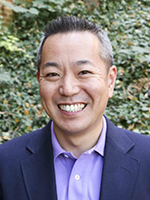 Mitsunori Misawa, PhD
Faculty
Much of Misawa's scholarly work examines the positionality of agents (faculty, students, and administrative staff) alongside policies in adult and higher education using learning theories and sociocultural concepts such as Critical Theory, Feminist Theory, Critical Race Theory, and Queer Theory to understand how agents influence each other's educational experiences and determine the ways in which adult and higher education institutions can more effectively serve diverse populations in contemporary society. Prior to working at UT Knoxville, Misawa was a graduate faculty member and the director of the Center for the Study of Higher Education at the University of Memphis. He was also an assistant professor at the University of Georgia where he taught a doctoral qualitative research methods course. Misawa also worked as a training director and a policy researcher at Central State Hospital where he trained medical doctors, nurses, and administrators on state and federal policies and developed and conducted a couple of the quantitative and mixed methods policy research studies.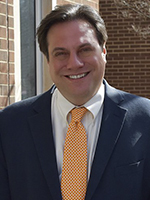 David Cihak
Fellowship Advisory Committee Member
David F. Cihak is a professor of special education at the University of Tennessee, where he serves as program leader of the special education and education technology program and teaches courses regarding characteristics and methods for students with severe disabilities, characteristics and methods for student's autism spectrum disorders, applied behavior analysis for teachers, and single-subject research designs. He is also an ex-officio member of the CEHHS Technology Committee. Cihak brings 20 years of experience in teacher education in the area of special education as both a teacher and teacher trainer. He has taught students with high- and low-incidence disabilities at the elementary, middle, and high school levels. He has published over 40 data-based research studies, chapters, monographs, and manuals focused on remedying classroom-based problems associated with academic and social/behavioral problems of individuals with severe disabilities and autism resulting in greater competency, community access, and acceptance. His research interests include the use of effective instructional and behavioral strategies, specifically video technologies for improving educational, functional, and social/communicative outcomes for students in classroom and community settings.


Melinda Klar, RN
Fellowship Coordinator
Ms. Klar is currently the Administrative Director of the University of Tennessee Center for Advanced Medical Simulation (UTCAMS) and has been in that role since the center was established 8 years ago. Prior to this position, she was the Clerkship Education Coordinator, Clinical Trials Coordinator, and Pediatric Surgery Nurse Specialist for the Department of Surgery at the University of Tennessee Medical Center. Before coming to UT Medical Center, she practiced pediatric critical care and general surgery nursing in Kentucky, Florida, and Tennessee. In addition to maintaining and coordinating accreditation reports and activities for the AEI and daily Administrative duties for UTCAMS, current special projects for Ms. Klar include UTCAMS activity database development, coordinating new research activities, expanding the standardized patient program, and assisting with development of the Simulation Fellowship program.