News and Events
Knoxville Business Journal Names Wall and Hanna Healthcare Heroes
The Knoxville Business Journal has named its 2015 Healthcare Heroes, and Wahid Hanna, MD, and Jonathan Wall, PhD, are among the medical professionals honored.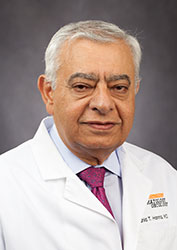 Wahid Hanna, MD, Professor and Chief of the Department of Medicine's Division of Hematology/Oncology at the University of Tennessee Graduate School of Medicine and Director of the East Tennessee Comprehensive Hemophilia Center at The University of Tennessee Medical Center, was selected as a 2015 Healthcare Hero for Physician for his work in treating hemophilia, a rare, inherited bleeding disorder in which blood does not clot normally and may cause excessive internal bleeding. Dr. Hanna's career in treating blood disorders and cancers began more than 40 years ago and is internationally recognized. Read more about his career treating hemophilia.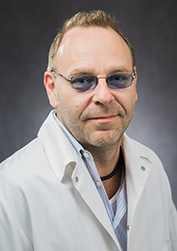 Jonathan Wall, PhD, Professor and Director of the Amyloidosis and Cancer Theranostics Program and the Preclinical and Diagnostic Molecular Imaging Laboratory, was selected as a 2015 Healthcare Hero for Innovation for his advancements in diagnosing and treating amyloidosis, a devastating disease caused by the build up of protein fibers and sugar molecules known as amyloid. Dr. Wall is currently working toward approval for a first-of-its-kind clinical trial with the goal of an FDA-approved method to image amyloidosis. Read more about his career in amyloidosis research.
Posted September 9, 2015
Top
---
The University of Tennessee Graduate School of Medicine
1924 Alcoa Highway
Knoxville, Tennessee 37920 | 865-305-9290
Copyright © 2019