The Department of Family Medicine
Residency Program
Our Family Medicine Residency Program began in 1970, becoming the 49th program in the United States. Today, this program is a 3-year residency, 8x8x8 program offering the benefits and resources of an academic medical center in a community hospital setting. The Department of Family Medicine is housed within the University of Tennessee Graduate School of Medicine and is located on the campus of The University of Tennessee Medical Center (UTMC), the region's only academic medical center, Magnet recognized hospital, and Level I Trauma Center.
The curriculum blends clinical and didactic academic experiences with a psychosocial understanding of behavior, which enables residents to:
Acquire the medical knowledge and technical skill of a family physician

Attend daily teaching conferences and monthly journal clubs that are sponsored by the Department of Family Medicine with additional conferences available in other disciplines

Explore unique and innovative electives that are available to satisfy the individual needs of residents\Research projects relevant to clinical family practice with faculty advisors assisting in project design

Experience an individualized educational program that minimizes weaknesses, maximizes strengths, and works toward accomplishing personal and professional goals over the course of the three-year program
The Family Medicine educational experience is obtained in the Harry S. Lyon, Sr., Family Medicine Center located adjacent to UTMC. Residents provide continuous ambulatory and inpatient care for patients under faculty supervision at the Family Medicine Center. A resident's family medicine clinics are constant throughout the year and increase in number each year. The clinic population is reflective of the regional community. The clinical education is augmented by longitudinal experience in geriatrics, behavioral medicine, practice management and an 18 month rotating core didactic program.
Top
---
What Our Residents Are Saying:
"The teaching and educational experience offered by our academic medical center in a community setting is unparalleled. While on various rotations, we benefit from one-on-one interaction with attendings that are always eager to teach and answer questions."

Emily A. Greer, DO, MPH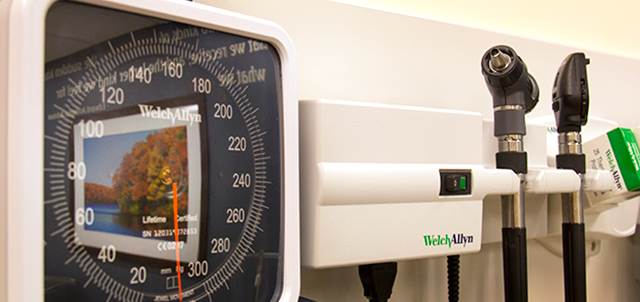 Headlines
The University of Tennessee Graduate School of Medicine
1924 Alcoa Highway
Knoxville, Tennessee 37920 | 865-305-9290
Copyright © 2019