The Department of Family Medicine
The University of Tennessee Family Medicine Program is an 9x9x9 program within an Academic Medical Center that practices the full scope of medicine. Residents get the opportunity to care of people of all ages and states of health from healthy newborns to elderly people with multiple medical comorbidities.
The patient-centered medical home model is practiced and taught through our patient care suites. The new procedure rooms and laboratory space has increased the number of services for residency education and clinical care. Education in practice management, quality improvement, procedures, and chronic disease management is integrated into the patient care suites.
Our department serves as a clinical home to approximately 60 healthcare professionals comprised of academic medicine faculty, resident physicians, fellows, and community faculty. Our clinicians possess a passion for teaching family medicine and run by a staff dedicated to providing compassionate patient care. Residents serve as vital parts of our clinical teams. Areas of excellence within our academic program include the care of the elderly, behavioral medicine, ambulatory medicine, and hospital medicine.
The mission of the Department of Medicine is:
To establish a Center of Excellence in Family Medicine within the University of Tennessee Graduate School of Medicine
To create a Patient-centered Medical Home for education and service
To develop a primary care outcomes-based research network
To liaison with existing University Health System practices to increase the quality of care and services
To endeavor to retain residency program graduates within the State of Tennessee
Top
Department Chair
The Department of Family Medicine
1924 Alcoa Highway
Knoxville, Tennessee 37920
For Patient Appointments:
865- 305-9350
For Academic Inquiries:
865-305-9352
---
Contact Us
The University of Tennessee Graduate School of Medicine
The University of Tennessee Medical Center
1924 Alcoa Highway
Knoxville, TN 37920
Phone: 865-305-9290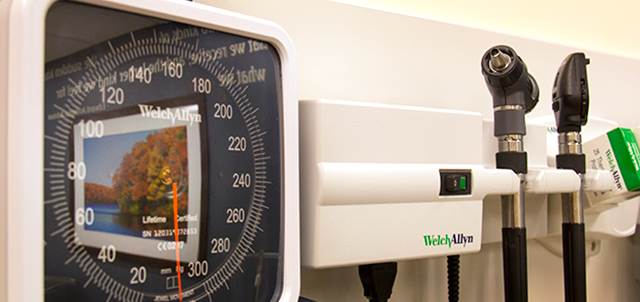 Headlines
The University of Tennessee Graduate School of Medicine
1924 Alcoa Highway
Knoxville, Tennessee 37920 | 865-305-9290
Copyright © 2022