The Department of Anesthesiology
Information for Applicants
Message from our Chiefs
Welcome to the Department of Anesthesiology at the UT Graduate School of Medicine, Knoxville. We are happy that you are considering our program. We hope to give you a feel for our residency and city, as well as answer any questions you may have during the interview process, especially during the challenges we all face during the COVID-19 pandemic.
As a resident in anesthesiology at UT, you receive excellent clinical training that fully prepares you to be an exceptional and well-rounded anesthesiologist. Our medium size program allows us to have a warm, collegial environment amongst resident and attending anesthesiologists, as well CRNAs and SRNAs. We have the opportunity to consistently do fellow level cases, which creates room for more autonomy and teaching.
Our program uniquely straddles the academic and private practice worlds, because our staff are private practice physicians working in a major academic medical center. This gives us exposure to and preparation for the private practice world, all while participating in various additional educational and research opportunities.
Knoxville is also a great place to live as a resident; there is low cost of living, no state income tax, and vibrant city life. Whether you are into sports, lake life, or hiking in the Great Smoky Mountains, when you are not at work there is always plenty to do and explore. Our work-life balance allows our residents to have time to enjoy life outside of residency. We hope you strongly consider UT Graduate School of Medicine, Knoxville as a place to train and call home for the next four years!
Michael Donovan, MD
Terry Nowell, MD

Application Process
All applications to the program must be submitted using the Electronic Residency Application System (ERAS). Our residency program is listed as "University of Tennessee Medical Center at Knoxville" and our ACGME program ID is: 0404711144. The deadline for applications is November 1.
Applications will be reviewed only when complete; a complete application must contain the following items:
Application
Personal statement
At least 3 letters of recommendation
USMLE scores
Medical school transcript
Medical Student Performance Evaluation (a.k.a. "Dean's Letter")
Interviews
Interviews are an essential part of our resident selection process. Upon completion of the ERAS application, all materials are reviewed carefully and invitations to interview are extended to selected candidates. Interviews are conducted October through January of each year.
2022-2023 Academic Year Resident Salaries*
| | | |
| --- | --- | --- |
| PGY Level | Annual Salary FY23 | Monthly Salary FY23 |
| PGY 1 | $55,162 | $4,597 |
| PGY 2 | $56,063 | $4,672 |
| PGY 3 | $57,289 | $4,774 |
| PGY 4 | $60,027 | $5,002 |
| PGY 5 | $61,571 | $5,131 |
| PGY 6 | $63,183 | $5,265 |
| PGY 7 | $65,293 | $5,441 |
*To Cover Cost of Disability and Life Insurance Premiums $600 annually has been added.
A resident stipend is determined by the currently assigned PGY level and is unrelated to the number of prior months or years of previous GME completed by the resident.
Additional Benefits
The University of Tennessee Graduate School of Medicine provides a comprehensive benefits package to residents which includes, but is not limited to:
Medical Insurance
Medical Center Pays 80%, Resident Pays 20% Co-Payment, Individual, Individual & Spouse, Individual & Children, or Family Coverage
Life Insurance
$100,000 (Double Indemnity Accidental) Liability - Provided by Tennessee State Board of Claims (Limited to Residency Program Activities)
Disability Insurance
$1,500 Per Month
Vacation/Sick Leave
20 days per year
Meals
Stipend provided for call coverage
Parking
Free parking is provided
Travel

Resident travel is financially supported by both the Graduate School of Medicine and Department of Anesthesiology for presentations at national meetings.

International travel for resident and fellow presentations will no longer be supported by GME funds. Accordingly, residents and fellows seeking GME funding for travel should not submit abstracts to
meetings outside the contiguous 48 states. Abstract submissions for travel to Canada, Hawaii, Alaska, and U.S. territories must be original research and have the prior approval of the Department Chair and the Assistant Dean of GME in consultation with the Dean. Departments may elect to support international travel for residents and fellows through non-GME funding sources

Payment for Publications

GME funds can be used to pay for resident and fellow publication costs up to $1500 per accepted manuscript. To qualify, publications must meet the following criteria: (1) resident or fellow must be first or second author on the paper, (2) original research only (3) the journal must be PubMed cited and peer reviewed, and (4) the Impact Factor of the journal must exceed 1.5. Journal submission or membership fees will not be supported by GME funds. Residents should first check the impact factor of the journal of interest before submitting the manuscript.

Textbooks

Several core textbooks are provided by the Department of Anesthesiology in addition to stipend for residents to use towards the purchase of textbooks of their choice.
---
Medical Simulation
At the University of Tennessee Center for Advanced Medical Simulation (UTCAMS), physicians, students, and other members of the healthcare team attain not only improvement in individual skills, but also learn and practice team skills that are essential for patient safety. This type of multi-faceted, orchestrated training improves critical thinking, decision making, and clinical techniques - all without imparting risk to a real patient. Discover how the UTCAMS is enhancing the learning of our anesthesiology residents and nurse anesthetists: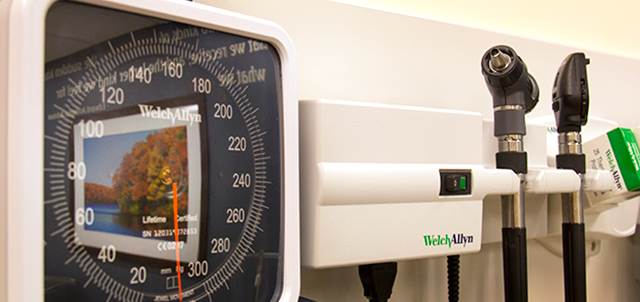 Headlines