The Department of Medicine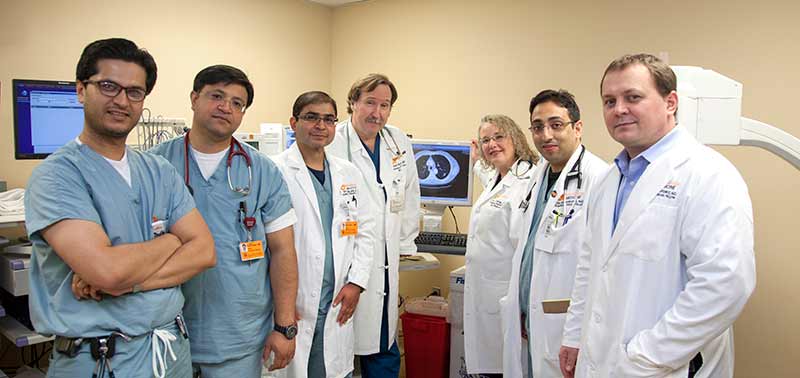 Pulmonary Disease/Critical Care Medicine Fellowship Program (NEW 2016)
The Department of Medicine, UT Graduate School of Medicine, has recently received approval to expand our well established Pulmonary Disease Fellowship to become a Pulmonary Disease/Critical Care Medicine program beginning July 1, 2016.
The program will add two fellows beginning July 2016. The program is open to newly graduating medicine residents interested in a three-year Pulmonary Disease/Critical Care Program or current Pulmonary Disease Fellows that would like to complete an additional year in Critical Care Medicine. Please visit the application information page for more details. Deadline for application is March 15, 2016.
Center of Excellence
The Heart Lung Vascular Institute is one of the medical center's six Centers of Excellence. Each center is dedicated to providing comprehensive care to patients and expert commitment plays a critical role in the hospital's ongoing success.The Heart Lung Vascular Institute brings together expertise in clinical care, teaching and research. Patients receive exceptional healthcare combined with patient-centered care, premier technology and extensive patient/community education in one convenient outpatient facility.
Program Strengths
The fellowship program is an integral part of the University of Tennessee Graduate School of Medicine Department of Medicine program that has been in existence since 1956, with continued full accreditation
since its inception.
UTGSM provides fellows with an excellent support system, including nursing, pharmacy, library, laboratory, nutritional support, social workers, consultative support from subspecialists, and an excellent Resident
Assistance Program. The University of Tennessee Medical Center has state-of-the-art diagnostic and therapeutic facilities.
UTGSM is minutes away from the University of Tennessee, Knoxville, main campus and has the resources of this large institution at its disposal. UTGSM has a close working relationship with the University of Tennessee Health Science Center. College of Medicine, located in Memphis. Teachers and researchers at UTGSM collaborate and share facilities with colleagues at the prestigious University of Tennessee College of Veterinary Medicine, Knoxville, and Oak Ridge National Laboratories.
UTGSM draws patients from a large geographic area in East Tennessee, southeast Kentucky, northwest North Carolina, and western Virginia. University of Tennessee Medical Center is a Level 1 Trauma Center. Due to the tertiary referral nature of the university program, a large number of patients with a broad spectrum of clinical pathologies are available for both clinical experience and research studies.
The fellowship faculty practice, University Pulmonary and Critical Care is located in offices connected to the hospital and is part of the University of Tennessee Medical Center's Heart Lung Vascular Institute (HLVI). The University of Tennessee Heart Hospital, which opened in 2010, is a $26 million four-story building to provide expanded inpatient hospital services for the University of Tennessee Medical Center's HLVI.Top
Fellowship Director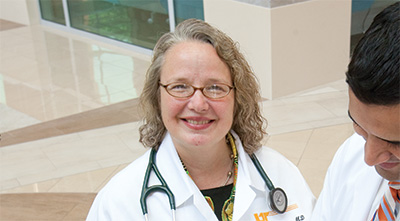 Tina M. Dudney, MD, is the Chief of the Division of Pulmonary and Critical Care Medicine. Dr. Dudney's research interests include: critical illness in pregnancy, thromboembolic disease, and circadian rhythm/sleep disorders in the critically ill.
More
---
What Our Fellows Are Saying:
"During my training period, I have been in various different places but have never experienced such a supportive, collegial and nurturing culture. UT Graduate School of Medicine at UT Medical Center has aided immensely in my personal and professional growth through a role model learning from our top-notched and easily approachable faculty members. It is an honor to be a part of this great institution."

Anil Singh, MD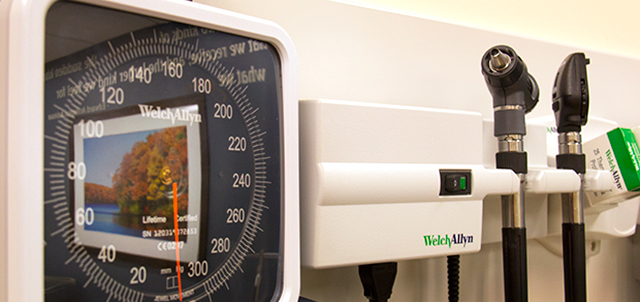 Headlines
The University of Tennessee Graduate School of Medicine
1924 Alcoa Highway
Knoxville, Tennessee 37920 | 865-305-9290
Copyright © 2017