The Department of Obstetrics and Gynecology
William P. Metheny, PhD
Professor
Designated Institutional Official (DIO) and Assistant Dean for Graduate Medical Education
Division of Education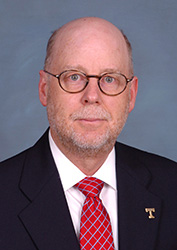 Education
Graduate School
Ph.D., Sociology of Education and Social Psychology, Michigan State University, E. Lansing, MI, 1997
Current Publications
Hamilton LA, Behal ML, Metheny WP.
Impact of pharmacist education on incoming medical residents. Hospital Pharmacy. 2021 Sep 16. [Epub ahead of print]
Hamilton LA, Behal ML, Metheny WP.
Impact of pharmacist education on incoming medical residents. Hospital Pharmacy. 2021 Sep 16. [Epub ahead of print]
Hamilton LA, Behal ML, Metheny WP.
Impact of pharmacist education on incoming medical residents. Hospital Pharmacy. 2021 Sep 16. [Epub ahead of print]
Metheny WP, Jagadish M, Heidel RE.
A 15-year study of trends in authorship by gender in two U.S. Obstetrics and Gynecology journals. Obstetrics and Gynecology. 2018 Apr;131(4):696-699.
Current Presentations
Gregory E, Metheny W, Heidel RE, Zite N. Women are underrepresented in national leadership positions in the specialty of obstetrics and gynecology. Presented at Central Association of Obstetricians and Gynecologists 84th Annual Meeting; 2017 Oct 18-21; Scottsdale, AZ.
Top
---
The University of Tennessee Graduate School of Medicine
1924 Alcoa Highway
Knoxville, Tennessee 37920 | 865-305-9290
Copyright © 2022