The Department of Obstetrics and Gynecology
Tara M. Burnette, MD
Assistant Professor
Division of Neonatology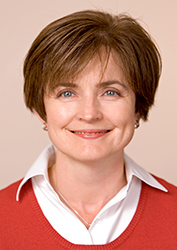 Education
Medical School
University of Tennessee Health Science Center Memphis, TN, 1983
Residency
Pediatrics, University of Tennessee Health Science Center, LeBonheur Children's Hospital, Memphis, TN
Fellowship
Neonatology, University of Cincinnati/UT Memphis Newborn Center
Certification
American Board of Pediatrics
Current Publications
Bower K, Burnette T, Lewis D, Wright C, Kavanagh K.
"I had one job and that was to make milk": Mothers' experiences expressing milk for their very-low-birth-weight infants. Journal of Human Lactation. 2017 Feb;33(1):188-194. Epub 2016 Dec 20.
Current Presentations
Towers CV, Burnette T, Chernicky L. The effect of standardizing treatment when managing neonatal abstinence syndrome. Presented at Annual Meeting of the Society for Maternal-Fetal Medicine (Invited Lecture); 2017 Jan 25-28; Las Vegas, NV.
Top
---
The University of Tennessee Graduate School of Medicine
1924 Alcoa Highway
Knoxville, Tennessee 37920 | 865-305-9290
Copyright © 2018